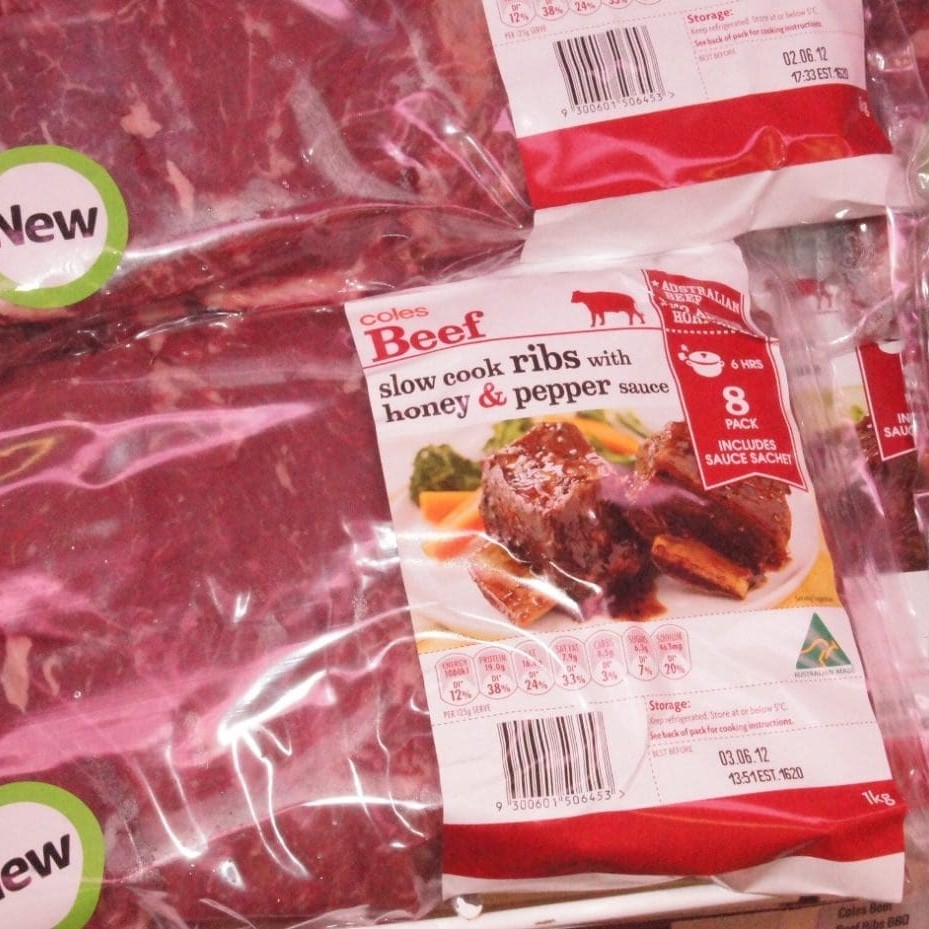 While price is still front-of-mind for many financially-weary US consumers, the convenience factor continues to grow as a major consideration in meat purchasing decisions, a large US consumer survey released yesterday reveals.
The annual Power of Meat survey sponsored by vacuum packaging equipment and materials manufacturer, Sealed Air Cryovac provides valuable insight into the thinking of today's budget-conscious consumer, and many of the trends evident are likely to have direct application in the Australian market.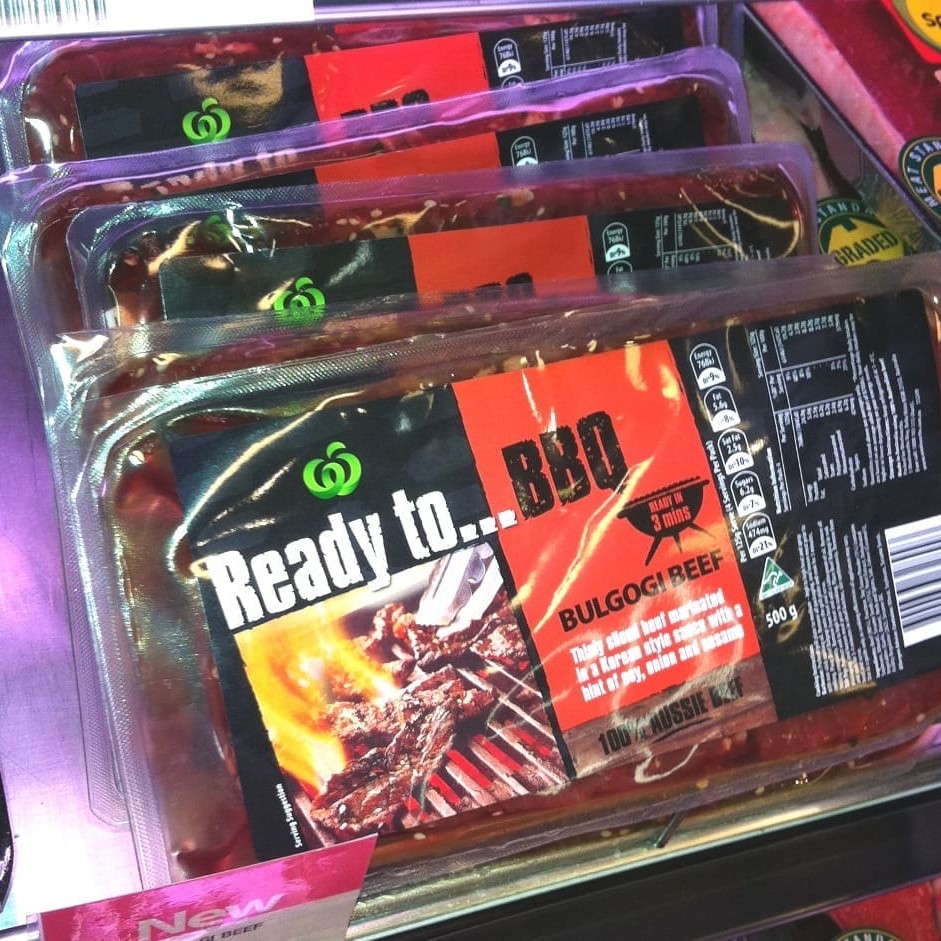 The latest annual survey of 1400 US consumers was released yesterday at the American Meat Institute conference.
The report found that while price and value continued to lead meat purchasing decisions, the focus on price was not as strong as it had been in the previous two years, as higher-income shoppers eased up on money-saving measures.
In parallel, the convenience factor is growing in importance, as demonstrated by a greater interest in heat-and-serve and ready-to-eat meals. The ease and time of preparation were also greater considerations in consumer purchasing decisions and the types of meals people are preparing more often. There was a growing trend towards 'under-20-minute' meals and one-pot meals.
This trend is in clear evidence in supermarket retailing in Australia where both Coles and Woolworths have expanded their value-added 'ready-to-cook' and 'heat-and-serve' red meat product range, with items like those pictured above.
The Power of Meat report, commissioned by the American Meat Institute and the Food Marketing Institute, details the findings of a national survey taken in December.
Key findings included:
Meat consumption and preparation
For the first time in eight years, the number of meals grocery shoppers prepared that featured a portion of meat protein declined from 4.1 to 3.6 meals per week, but the share of shoppers eating meat and poultry at least once a week remained stable at 93 percent. Portion control, driven by the quest to save money and protein diversity, is the primary catalyst for change.
National brands gain ground, private brands hold steady
While US shoppers continued to display a great degree of flexibility, switching between meat brands, species and cuts, a greater share of shoppers reported preferring national brands outright. Despite that trend, shoppers preferring private-brand meat and poultry held steady. Higher income households, in particular, reported a return to an outright preference for national brands.
Natural/Organics making post-recession comeback
The share of shoppers who have purchased natural and/or organic meat and poultry rose to 26pc, with a particularly high penetration among higher-income shoppers. Most notably, 73pc of supermarket shoppers purchase organic/natural meat at their primary store, the highest level in eight years – moving the natural/organic purchase from the specialty channels to supermarkets, warehouse clubs and supercentres.
Digital references reign for preparation; In-store tools seen as useful
While "mom" was the leading resource for how to best prepare meat and poultry in 2012, she was edged out by digital resources (websites, apps, blogs) this year. More than 27pc of survey respondents said they would consult online resources for meal preparation ideas, compared to 23pc who preferred to ask family members.
Among US shoppers who are looking to stretch their meat dollar, researching sales promotions was the listed as the most popular way to save. The second and third most popular means to cut back were being conscious of the price-per-kilogram and stocking up on meat when it was on sale.
'Savers' are less willing to compromise on quality this year, the report found. Down from 73pc, 65pc buy less expensive cuts. On the other hand, there is more emphasis on saving by buying less, as evidenced by the growing importance of preparing casseroles and pasta to stretch the meat portion and considering total package cost.
For fresh meats, the package 'callout' with the highest influence on the ultimate purchasing decision was the USDA beef grading system (Prime, Choice, Select). Other influential package callouts include hormone and steroid-free.
Package callouts have a greater influence with shoppers who purchase natural/organic proteins and those who pay more attention to making nutritious protein choices.
In addition, the report also explored nutrition tools and how shoppers are making more educated decisions in the meat department. Indeed, consensus among shoppers was that the retail industry provides adequate tools to help them make informed decisions, jumping from 57pc in 2009 to 72pc in 2013.
Driven by higher-income shoppers, healthy eating strategies in the meat department increasingly focus on purchasing leaner cuts. Portion control is the second most popular strategy.
Natural/organic shoppers are very interested in making nutritious and healthy decisions in general. They read labels and package callouts, and implement a wide range of healthy eating strategies.
Shopper interest in fat content is not limited to processed meat. Among those who try to put at least 'some' effort into choosing healthful proteins, the most regularly applied strategy to improve their meat and poultry intake is by choosing leaner cuts: 53pc do so regularly and 43pc do so occasionally.
The second and third most popular ways to improve the diet are related to limiting the amount of meat/poultry consumed: 37pc of shoppers regularly avoid second helpings and 35pc cut down on portion sizes.
While portion control has seen a little growth in the past five years, it is choosing leaner cuts of meat/poultry that has increased the most in popularity, jumping from 22pc in 2011 to 43pc in 2012 and 53pc today.
Shoppers implementing more meatless meals also saw a slight uptick in 2013. At its lowest point, the share of consumers who implemented more meatless meals as a health strategy stood at 15pc in 2009. Today, 23pc regularly prepare meatless meals more frequently.
Despite the increase, this remains the least popular measure of diet improvement among meat eaters.
The American Meat Institute represents the interests of packers and processors of beef, pork, lamb, veal and turkey products and their suppliers throughout North America and conducts scientific and consumer research through its Foundation to help meat companies improve their plants and products.