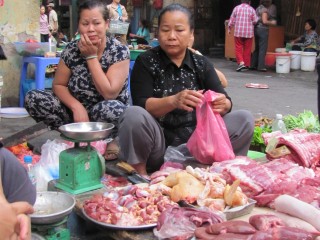 Balancing the demands of global food security with the need to promote and implement more sustainable farming and grazing systems was a recurrent theme at an important international conference in Brisbane last week.
More than 500 scientists, primary producers, policy makers, conservationists and others from 70 countries met for the fifth World Congress on Conservation Agriculture. Their common interest was in sustainability, conservation and the future development of agriculture.
Dr Mario Herrero, from the Sustainable Livestock Futures Group at the International Livestock Research Institute in Kenya, told the conference that farming systems in developing countries would face major challenges in meeting the global demand for food – particularly livestock products.
Agricultural systems would need to intensify, but it was vital that this did not compromise natural resources and rural livelihoods – particularly in the face of climate change.
"Sustainable agricultural intensification has received significant attention as a mechanism for increasing food production for feeding nine billion people," Dr Herrero said.
"Some of the benefits include higher resource use efficiency, less greenhouse gas emissions per unit of product, land-sparing impacts and reductions in deforestation. Defining the limits to agricultural intensification is crucial for developing regulatory frameworks for sustainable food production and for maintaining ecosystems functions," he said.
Dr Herrero said sustainably increasing production in mixed crop-livestock systems was essential to ensure food security.
60pc of global meat production
Their significance could not be ignored in the global development agenda. Two thirds of the global rural population lived in these systems; they produced 50pc of the world's cereals, 75pc of the milk and 60pc of the meat – and employed many millions of people in long value chains.
"But to cope with the population growth, environmental change and rising demand for animal products predicted for the next 20 years, these systems will need to raise both productivity and resource use efficiency."
"Intensive crop-livestock systems in South Asia are reaching a point where production factors are seriously limiting production as land per capita decreases. Rice and wheat production in the future may not grow fast enough to meet human demands due to water constraints. At the same time, livestock numbers will increase significantly: cattle and buffalo will increase from 150 to 200 million animals to 2030 while pigs and poultry will increase by up to 40pc over the same period."
The pressures on biomass to feed these animals was already high and significant trade-offs in the use of resources existed, especially as the demands for biomass for food, feed and energy increased.
He believes the focus must be on determining when 'sustainable becomes unsustainable' and when nutrients actually become pollution.
"These kinds of questions are essential for a resource-constrained world and more relevant in some places than others. There can be serious environmental consequences associated with intensifying systems without limits," he said.
Dr Herrero said the limits and criteria would differ depending on location and production system but they should lead to a regulatory framework for systems' intensification that could be applied at the local level.
"Within this framework, it may well be that some areas will need to de-intensify or stop growing.
This will need to be accompanied by the development of options for diversification of income through smart schemes for payments for ecosystems services in these regions.
"At the same time, technological changes could yield solutions to reduce pressure on the environment. How to balance the objectives of increased productivity and higher resource use efficiency under climate change is still a subject that requires more research and solutions, especially for smallholders," he said.
Climate change impact on sustainability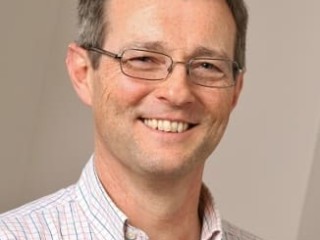 Other conference speakers focussed on the impact of climate change on sustainable agriculture management systems.
A research scientist from the University of Queensland warned that climate change could have a significantly greater impact on farm profits than simply on the yield of individual crops.
Dr Daniel Rodriguez, a researcher from the Queensland Alliance for Agriculture and Food Innovation is internationally recognised for his work on the design of more productive and resilient farming systems.
He said studies that calculated climate-change impact on the farming sector had tended to look at predicted crop or livestock yields as an indicator of future performance.
He said, however, that farm managers and policy makers routinely made planning decisions based on information derived from a combination of other inputs such as farm business profits, risks, and cost-benefit analyses between alternative options or scenarios.
"By analysing the impacts and options for farmers to adapt to climate change, we've found that expected climate change could have higher impacts on farm profits than on the yield of individual crops," Dr Rodriguez said.
"This could be explained because changes to when and how it rains can affect the capacity of farmers to plant crops or fatten stock, and therefore the annual cash flow."

However, it was still possible to identify opportunities to increase profits or reduce risks. In more marginal regions, such as the western Downs, options to maintain profits or risks in a climate-changed environment seemed to be more limited.