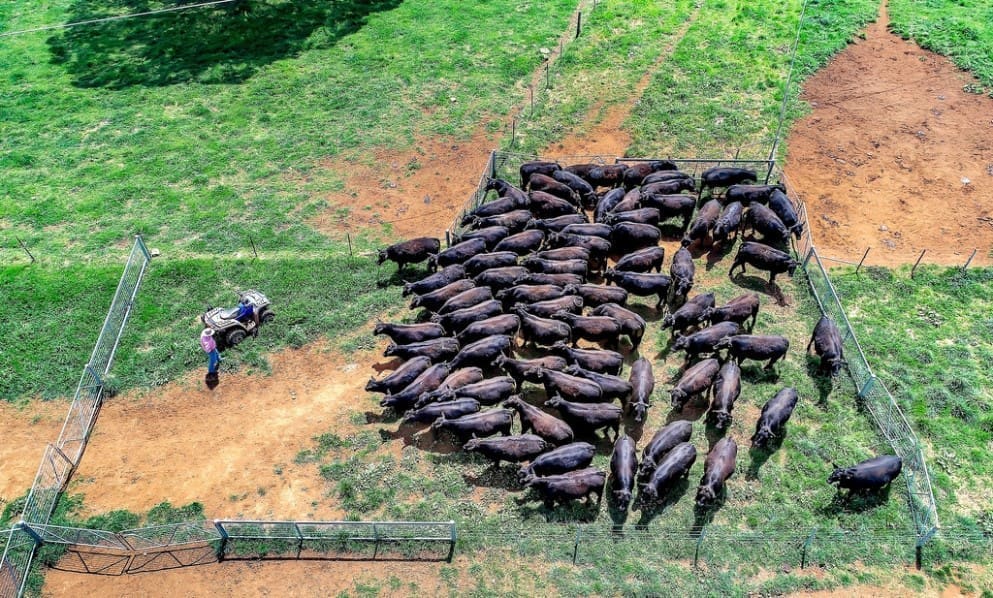 AS the drought impact continues to roll on across US cattle producing areas, US cow-calf operators are beginning to experience a price boom in young cattle not unlike that seen in Australia during similar conditions in 2021 and 2022.
In its daily livestock report issued overnight, analyst Steiner Consulting suggests that cow-calf returns for cattle producers on the US Southern Plains are now rivalling prices last seen nine years ago, in 2014.
The US Livestock Marketing Information Centre updated its cow-calf returns last week, suggesting stronger than anticipated calf prices have progressively brightened the cow-calf return outlook this year, with (230-275kg) backgrounder steers in recent weeks approaching US$270 per hundredweight (see graph below).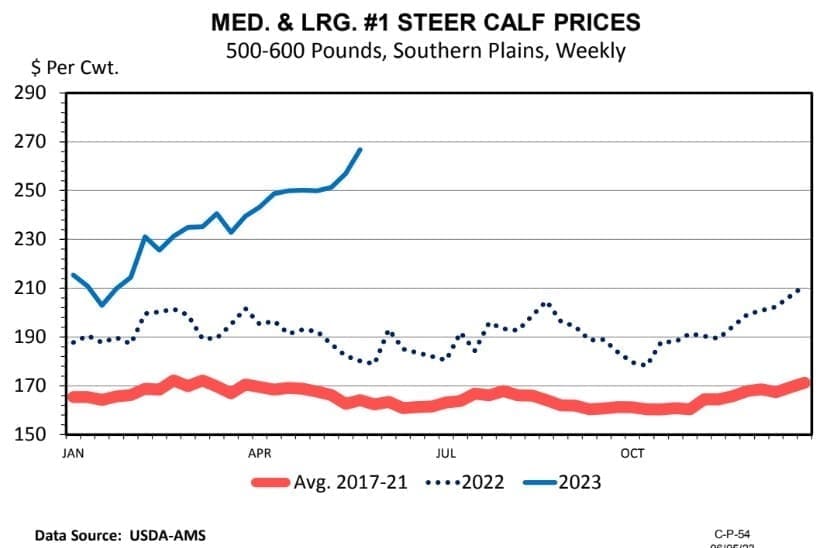 At the same time, the five-year average for that description has rarely exceeded US$170/cwt. Last year, while US drought turnoff was still in full swing, prices generally ranged from US$180-$200/cwt.
LMIC revised its (northern hemisphere) autumn calf prices, which are a primary driver into their cow-calf return model to US$240-$245 per cwt.
"That implies this hot US steer calf market may soften with fall weaning calves coming to market," Steiner said.
The other factor calculated in the LMIC cow-calf returns is the cutter cow value, which has been moving steadily higher as well. US cutter cows have been seeing larger volumes compared to a year ago, Steiner said.
"Volumes year to date included in the national cow-bull roundup were 15pc higher than a year ago, a very different picture than cow slaughter. Cutter cow volumes priced on a dressed basis are down about 15pc from last year, and are more similar to the federally inspected cow slaughter," the company said.
The result of higher cull cow values and stronger calf prices have raised the estimated cow-calf returns issued by the Livestock Marketing Information Centre to just under $250 in 2023, and over $450 per head in 2024.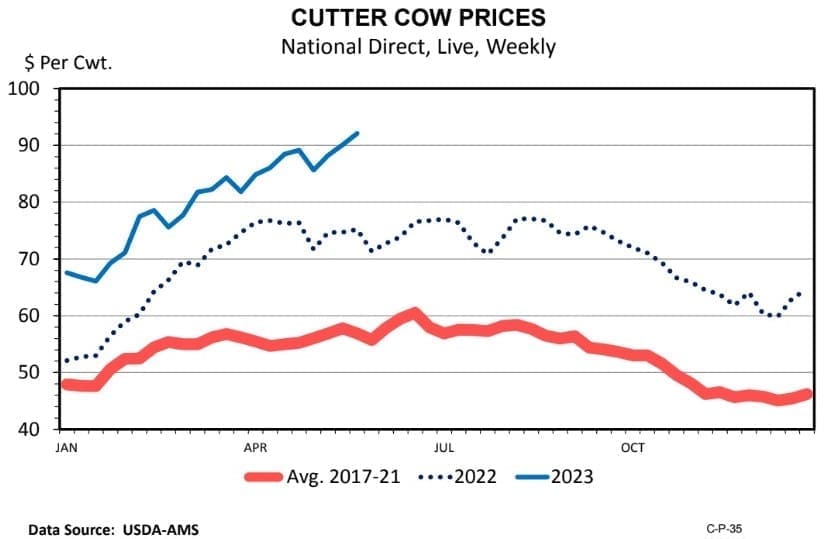 The LMIC's latest estimates for northern hemisphere autumn steer calves in 2024 are listed as $300-$310/cwt, and the projection for cull cow prices are to average $95/cwt for the year.
Combined with an El Nino weather pattern that has had time to develop, those incentives would likely provide the base for US herd expansion, Steiner said.
"However, the volume of heifers that have been moved into the feedlot mix will likely drag on the US's ability to expand rapidly. LMIC is projecting herd expansion will likely develop in 2025," it said.