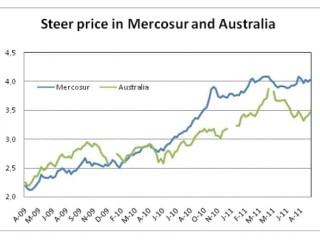 A shortage of slaughter-type cattle is pushing up livestock prices in South America's Mercosur countries (Argentina, Brazil, Paraguay and Uruguay) recent reports suggest.
Local processors were more concerned about the difficulties in accessing cattle than by any challenges in selling beef in international markets, the Agromercados beef report said this week.
"We get good export prices, but we can't get cattle", a Uruguayan processor told Agromercados.
"With a slaughter of less than 30,000 head per week, at least half of Uruguayan production is currently destined to the local market," he said.
The WBR-MSI (Mercosur Steer Index) improved US3c this week to reach US$4.03/kg carcase weight, pushed by better prices in Paraguay, Argentina and Uruguay and stabilised prices in Brazil.
Market operators and exporters suggested that South America's overseas markets were "showing a bit more dynamism," which stimulated some expansion in rates of kill.
Agromercados said since mid-2010, the average slaughter steer price in Mercosur countries was consistently above the equivalent Australian category value, and the gap in the South American countries' favour had widened during the last few months, it suggested.
Since May the Mercosur Steer Index remained near US$ 4.00/kg, while Australian steer carcases 220-260 kg fell from an equivalent of US$ 3.87/kg at the end of April to US$ 3.47/kg last week, based on MLA data (click on the small graph below for an expanded view).
This represented a 16pc difference in price, which Agromercados claimed had allowed Australian exporters to pick up trade in export markets where the two competed head-to-head, such as Russia.
Within the South American continent, it was also allowing Australian rump cap sales to expand in markets like Chile and even Brazil, due to competitive prices.
A senior manager for a leading beef processing firm just back from a South American marketplace visit on Friday confirmed that there was ample evidence of Australian rump cap in the Brazilian and Chilean market at present.
Australia's two exporters accredited to ship to Brazil are JBS Australia and North Queensland vertically-integrated beef producers, the McDonald family's MDH Pty Ltd.
Through its Alexander's brand, MDH has been supplying three Brazilian customers since October last year, currently consigning a container every week or ten days.
"We have certainly increased our export volumes into the market, because of the increase in domestic beef and livestock prices in the country," MDH's Zanda McDonald said.
MDH has expanded its consignments from single-cut rump caps (known and highly-prized as Pichania in South America) to also include chuck crest, the hump-meat found on Bos Indicus cattle which is known as cupim in Brazil.
More recently MDH has broken-through with its first full container of chilled loin cuts, including grainfed cube rolls, tenderloins and striploins destined for high-end restaurants in Sao Paulo.
"We're certainly increasing our market share in South America and think there are some real opportunities in Brazil for Australian beef, either grainfed or grassfed steer, at the upper end of the quality range," Mr McDonald said.
"If the Australian dollar was still at US80c, Brazil would be a fantastic market. We can still do it at current currency levels, however, because like Australia, the Brazilian Real is very strong, relative to the US$. As the importer, they have some real advantages, as all the trade is done in US$.
But the cross rates are not too bad, and as the Australian currency weakens against the US$, as we all hope it will, South America will become a lot more attractive for exporters."
MDH's processing is carried out on a custom-kill basis through JBS Rockhampton. While the overwhelming majority of export-licensed abattoirs in Australia are licenced for Brazil, the exporter involved also has to be licenced to supply the trade.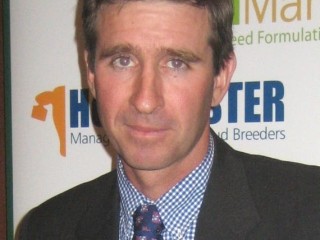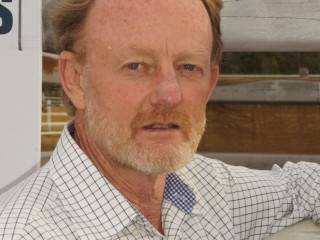 Agromercados last week interviewed Australian market analyst Peter Weeks, who told them the comparison between Australian and South American livestock prices seemed a short-term aberration, probably related to the strong local South American demand and high export demand from Russia, the EU, Middle East, China and South East Asia.
Constrained beef supplies in South America at present, and a renewed desire to rebuild herds in the region had probably also contributed.
Although Australia had the benefit of access to the fresh/frozen high value markets in Japan, Korea and North America, demand in Japan had been very weak since the Global Financial Crisis and March earthquake.
Similarly the US market for Australian beef was also weak generally due to the economy and currency movements, and increased the cost of import protocols following US internal E coli problems.
"As a result, Russia, Indonesia, China and the Middle East are outbidding the US for Australian manufacturing beef at present."
Mr Weeks told Agromercados he expected South American prices to fall relative to those in Australia once Japan and the US market demand started to recover and cattle and beef supplies started growing again in South America.