It's been six months since the surprise departure of former Australian Agricultural Co managing director, David Farley, and it now appears unlikely that any appointment will be made to fill the void before early 2014.
That's allowed ample time for the meat and livestock industry's legendary grapevine to go into overdrive, delivering a constant and plentiful stream of 'likely candidates' for Australia's highest paid, and arguably highest-profile meat and livestock sector job.
The headhunting, recruitment and application process has delivered a long list of outstanding applicants, a source close to the company said this week.
Hardly surprising, given the size of the prize. The MD/CEO role at AA Co is easily the best paid of any job in the commercial sector of the Australian red meat supply chain.
For the 12 months to December 31, AA Co's annual report reveals that former chief executive David Farley earned $1.194 million for the year. That was made up of a base salary and fees of $633,000; a cash 'bonus' worth $180,000; and performance rights worth $313,000. At the end of last year Mr Farley held 711,000 options in AA Co, 301,000 performance rights and 416,000 shares.
Quizzed by Beef Central some time back about the apparent slowness in the CEO appointment process, an AA Co director claimed that the reason was that the board was focussed on the company's capital-raising exercise, orchestrated, apparently, by major shareholder Tavistock, controlled by UK billionaire Joe Lewis.
Now that the capital raising process is complete, it's reasonable to assume that the board will make somewhat faster progress towards a CEO appointment. Others have suggested that the delay may represent a degree of difficulty in finding the right candidate, or that the company's recent financial performance, and uncertainty over future ownership direction, might have baulked some quality candidates.
What is known is that the AA Co board does not want an 'operations-focussed' managing director. Instead, it is seeking a general manager with strong international marketing credentials, brand awareness and vision to deliver on the company's strategy to become a global food player rather than simply a beef producer.
To refresh readers' memories, here's what chairman Don McGauchie said at the time of Mr Farley's departure, back in July:
"AA Co's new CEO will require a different skill-set to lead the company in its next stage of growth."
During the company's second annual general meeting this year in August (caused by a change in accounting cycles), Mr McGauchie made similar statements, saying the company required "new skill-sets to lead it into its next phase of growth and maturity."
"We have so far received applications from – and identified – some very high-calibre candidates and we're confident in concluding the process soon," he told shareholders at the time.
"The candidate we are looking for will have skills in both marketing and processing, as well as experience in a larger corporate setting, running multiple divisions," he said. "We're looking for someone who has a global mindset and an agri-business approach, not just a pure traditional agricultural approach."
References like that inevitably spark speculative interest among industry stakeholders over likely 'best fit' candidates for the job.
Here's a list of some – certainly not all – of the names that have come up in industry chatter among senior ranks in recent months:
Malcolm Jackman:

Jackman's surprise departure as CEO and MD from Elders late last month – earlier than previously anticipated – has stimulated discussion over whether he could be heading for the AA Co boss drover's role.
Elders recent poor performance might tell against him as a candidate, but he is regarded in some circles as a strong strategic thinker. There has been no love lost between Elders and AA Co, however, typified by the episode where AA Co won a 2010 legal battle for millions in damages over being ripped-off over contents in cattle lick supplements supplied by a company controlled by Elders.
Iain Mars: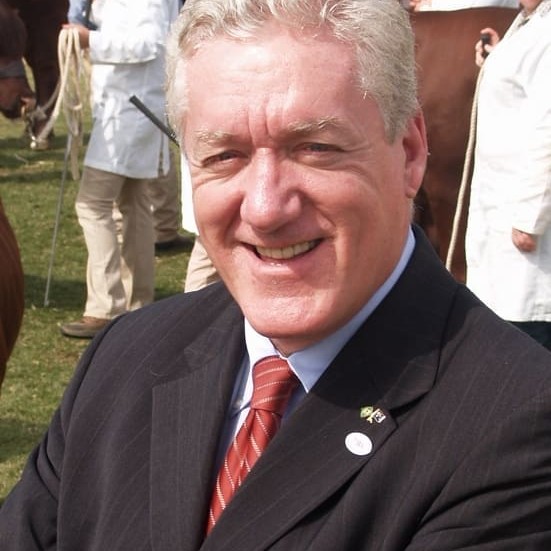 The former chief executive of JBS Australia was first talked-about in industry circles as a potential candidate for the AA Co job in August.
Since leaving JBS Australia suddenly in January last year, he has been working for rival Brazilian red meat processor, Minerva, in senior international marketing roles, mostly in Asia.
Known to be attracted to living in Australia, Mr Mars would tick some, if not most, of the boxes described by Don McGauchie above, especially in areas like processing, international trade, brand development, and multi-division management.
Richard Norton: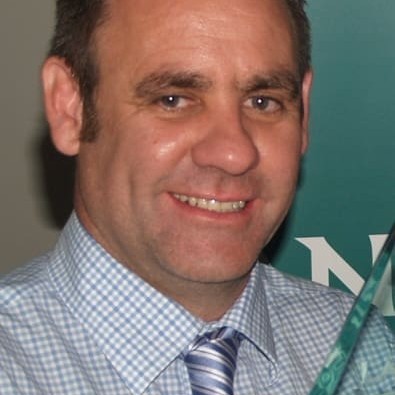 The unexpected, sudden departure of Richard Norton from his role as managing director of Landmark in September raised speculation that he might be heading for the job at AA Co. That came to an end three weeks ago when it was announced that he had taken a position with rival agency, RuralCo.
While he may have offered some appealing attributes at operational level, he hardly matched the board's brief for marketing/international trade/processing skills. Mr Norton was promoted from managing Landmark's agency operations to run the overall business.
David Goodfellow:
Another agency-background prospect. Given Elders' parlous financial state, it's not surprising that the industry has been sifting through the company's senior management ranks looking at potential AA Co CEO job candidates.
Performed well as CEO of the emerging Paraway Pastoral Co, running some 220,000 cattle and a similar number of sheep across Qld, NT and NSW properties, but again, has little in the way of background to cover-off on some of the international/marketing qualities that the AA Co board is looking for.
Don McGauchie:
There has been a school of thought developing recently that chairman, Don McGauchie might seek to take on the job himself. There is a strong precedent for it: former chairman Nick Burton-Taylor surprised many when he appointed himself interim CEO after sacking Don Mackay back in 2009. The former NFF president has strong credentials at board level, through Telstra, Graincorp, Reserve Bank of Australia and other sittings, but is he CEO material?
Craig White: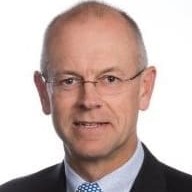 Quietly going about his business as acting CEO of AA Co since Farley's departure has been the company's former chief financial officer, Craig White. It was a baptism of fire for the quietly-spoken White, who had arrived at AA Co as CFO only three months before Farley left.
Observers say he is doing an excellent job in the interim role, and while 'default' candidate might sound harsh, his strong performance in the custodial role, could tell in his favour as other candidates are eliminated.
He also displays strong marketing acumen, having previously worked (albeit in financial management roles) for listed surfwear manufacturer, Billabong, and Coca Cola, where he had corporate financial responsibility over four regions, including Australia, Oceania, Indonesia and South Korea.
"Craig White is an experienced ASX-listed company CFO with a global perspective," former MD David Farley said at the time of his appointment. "His international experience, especially in the Asia region, will be invaluable to AA Co as the company continues to focus on building a vertically integrated, Asian-focused red meat supply chain."
White's experience with managing supply chains for differentiated brands at surfwear company Billabong was seen as a benefit in AA Co's push into premium meat products including Wagyu in international markets.
Again, there is a precedent for this type of appointment. Another former AA Co CFO, Stephen Toms, filled the acting CEO chair for almost two years before being appointed CEO for a period, prior to David Farley's appointment in 2010.
Chris Kelly:
High profile NZ agribusiness manager Chris Kelly's name has been mentioned more than once in recent speculation. He is highly rated in NZ agribusiness circles. Under his 12-year stewardship, government farmer Landcorp's value skyrocketed from NZ$500 million to NZ$1.6 billion and saw the return of more than $450m to its crown shareholders.
It meant a massive shift in stock numbers – dairy cow numbers leapt from zero to 50,000; and in farming techniques – 10,000ha of poor West Coast land was flipped to reveal the good soil beneath and 25,000ha of forestry being felled to make way for dairy projects on a massive scale.
When he retired from the company in January, he declared he was "not retiring, but just moving in a new direction."
He remains on a number of NZ corporate boards, and acts as a key advisor to Chinese investor Shanghai Pengxin, which operates 16 dairy farms across NZ. At 66, age might be against him.
Troy Setter, Jason Strong
Although the criteria for the new CEO as described to the market by chairman Don McGauchie would appear to rule out internal candidates, two of AA Co's senior operations managers have been identified as strong potential candidates, particularly if external options fail to produce a compelling option.
Chief operating officer, Troy Setter, and general manager, marketing, Jason Strong, are both considered strong performers in their respective management roles, are outstanding communicators, and have an excellent grasp of the operations side of the AA Co business.
Working against them, perhaps, is their age, and the fact that neither have boardroom experience. Don't rule-out the 'last man standing option, though.