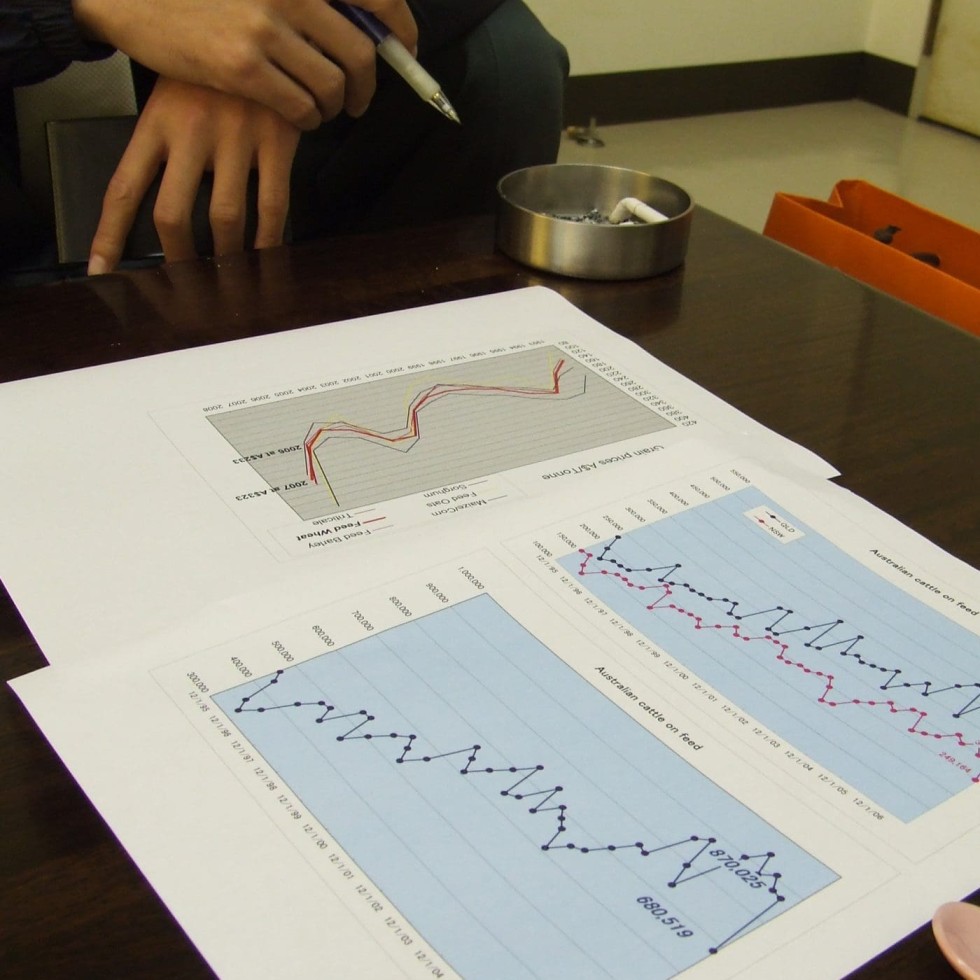 This morning's release of MLA's 2012 Industry Projections report marks the start of the annual forecasting cycle for the beef industry, with the ABARES prognostications about the year ahead due in early March.
One of the popular past-times around forecast season each year is discussion about the accuracy – or otherwise – of the set of statistics from the year before, and the chances of 'getting it right' in the year ahead.
Sort of sounding like an apologist, economic forecasting is risky business. North American economist and author, John Kenneth Galbraith, once famously said, "The only function of economic forecasting is to make astrology look respectable."
It's not hard to find senior beef industry stakeholders who are critical about the accuracy of, or methodology behind Australia's two current annual forecasts over cattle and beef supply/demand and domestic/international market outlook.
Some years the ABARES and MLA data is fairly closely aligned, other years much less so. A forensic examination of results at the end of most years would not necessarily make flattering reading, however.
That's not to suggest that forecasters are expected to always get it right, or that the methodology they are using is in some way flawed. The beef industry has a long history of being broadsided by unexpected events, mostly overseas based, which can throw a spanner in the works of an export-dependent industry like ours. Last year's live export episode was a case in point.
But is the Australian beef industry big enough to support the luxury of competing government/industry service delivery company market outlooks, generated within weeks of each other at significant cost and effort?
An argument can be put that the industry would be better served by pooling its own resources and knowledge (MLA economics unit) with that of the Federal Government (ABARES), to generate a single commodity forecast document each year.
If it comes down to integrity and quality, it would seem the best way to deliver a set of more accurate information for the benefit of the broader industry would be to work collaboratively each year, for the purposes of the report.
The combined entity could in fact do more and better analysis through the combined Government and industry agency resources. Each group would bring its own strengths, and weaknesses. It could be argued that MLA has greater access to commercial signals from industry, while ABARES strength is in reading macro-trends and government-to-government trade outlook knowledge.
Another underlying problem is that each organisation currently uses a different base reporting-period. While MLA's forecast works on calendar year cycles, the ABARES equivalent works on the financial year.
Exactly who does rely on the current reports, and what are the consequences of getting it wrong?
Who in the supply chain would make business decisions based on assumptions that come out in January for those who are on calendar year financials and half way through the year for those on an Australian accounting year from July 1?
It could be argued that both the Australian Government and government/commercial interests in importing countries such as Japan would potentially be primary users and analysers of the data, often in the context of the price negotiation/beef availability dealings with Australian exporters. If the figures do not closely reflect the true circumstances, which could potentially damage the industry's interests.
It is much more difficult to see Australian processors, or indeed producers, basing their business decisions primarily on such industry/government data.
Having sat-in on MLA Projections presentations to industry groups in past years, there have frequently been questions and challenges from industry on the assumptions used, particularly in areas like herd size forecasting and current year branding rates, and how closely they reflect reality.
Perhaps a starting point could be a discussion on the cost involved in generating separate data sets on year-ahead forecasts, and some form of scrutiny of possible options.
What do readers think? Subscribers can post their thoughts using the comments box, below