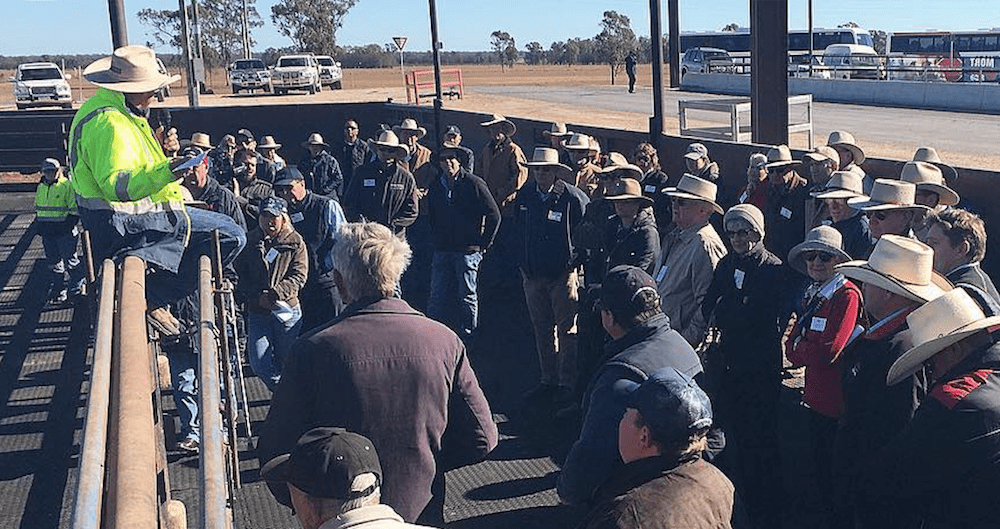 IN THE six weeks since the red meat MoU review committee released its white paper and red meat sector reform proposal it seems fair to say that most of the public commentary since has been critical of the plan put forward.
It also seems fair to say most of that criticism has come from a small group of voices with a long history of being vocally opposed to existing industry organisations, and representing groups with no clearly demonstrated membership base of supporters.
This is not to say their views lack legitimacy – all levy payers have the right to air their views about how their levies are governed and invested – or even that their views are not necessarily widely shared.
But what has been missing from the public debate so far  – with the notable exception of AgForce – is the question of where the larger representative groups stand on the proposal developed by the red meat MoU taskforce.
The cattle producers who are members of the various State Farm Organisations and in turn the Cattle Council of Australia may fall well short of comprising an actual majority of cattle levy payers these days, as their critics who do not reveal their own membership numbers* like to point out, but they still clearly represent the groups with the largest grassfed producer membership base, still comprising some thousands of paying cattle producer members.
A few weeks ago, one month after the white paper was released, Beef Central asked the various SFOs for their views on the reforms it recommended. Most were still considering the plan, but AgForce and its cattle chair Will Wilson did respond and offered a positive view on the restructure.
AgForce's view was the reform proposed would be a major leap forward in terms of representation and advocacy for the red meat industry and should make industry more effective in influencing government policy and community attitudes, but it was imperative the new body be properly constituted to ensure the grass-fed beef industry's relative size, long-term investment in the industry and predominance in paying levies be reflected in its representation on Red Meat Australia.
To this point, six weeks after the proposal was released, Cattle Council of Australia is yet to release a detailed response to the proposal, largely because most of its SFO members are still considering their response. Nor have any of the other peak industry councils involved yet provided a detailed response to the restructure proposal either, to our knowledge.
In a comment provided to Beef Central this week CCA president Tony Hegarty said industry meetings in Canberra last week did provide CCA members with a chance to progress the discussion about changes to the MoU and gauge the messages emerging from its members regarding the future of the MoU.
"That discussion coincides with more formal, comprehensive responses we're receiving from the states which will allow Cattle Council to form its official response," he said.
Mr Hegarty also confirmed to Beef Central that he met with Cattle Producers Australia representatives in Canberra last week to discuss industry reform.
CPA has been critical of the lack of progress in restructuring cattle producer representation and has rejected the representative framework suggested in the white paper, although it is understood Cattle Council's meeting with CPA focused on restructure of grass-fed cattle representation.
"Cattle Council is the national peak representative council for beef cattle producers, so of course we are actively engaging with all producer stakeholders in relation to modernising our representative structures, both in terms of Cattle Council itself and the broader livestock and red meat industries," Mr Hegarty said.
"Building consensus on industry reform requires leadership. We remain committed to our own restructure and have committed a great deal of time to it, but we need to look at the direct-elect model and other changes in the context of what the broader red meat industry advocacy structure will look like.
"Changes to the MoU and any restructure of the broader industry framework will impact Cattle Council and impact what is required of our own representative structure and governance.
"The timetable in front of us confirms that industry and government recognise the need to revisit the way our research and development corporations work.
"We need to consider advocacy structures, including funding sources and the use of levy monies, in line with RDC reforms, which will, in turn, better inform us in terms of what representative structures at a cattle producer level will be the most appropriate for producers."
RMAC has undertaken to provide a report on White Paper progress, based on industry feedback, by November.
Many reader comments posted to Beef Central opposing the proposed reform share the view that the voice of producers and their ability to control the significant levy funding they collectively generate will be lost on a board where grassfed producers will only have one representative. Among stated concerns with the proposal is that, in aiming to create a strong single voice for red meat sector, the proposal fails to account for the natural commercial conflict that exist between different red meat sectors, such as the point of transaction between cattle sellers and buyers and between competing sectors such as processors and live exporters.
Years of industry debate indicate a strong desire for reform exists throughout the industry. This reform process provides an opportunity for change.
But it also relies on people offering not just criticism of existing proposals but genuine solutions as well, as RMAC chair Don Mackay said on Monday.
In its submission to the Green Paper/White Paper process Cattle Producers Australia did offer an proposed alternative which would see each industry sector be given enhanced control and direction over the expenditure and investment of the levies that its members pay; have its own levy funded R&D company and a representative advocacy body similar to the current two-company structure of the processor and live export sectors; MLA remain as an R&D service provider for the red meat industry as a whole and for each of its sectors; that RMAC be restructured as a needs-based organisation to deal with whole of red meat common commercial interest supply chain issues only; and that the Red Meat Reserve Fund be redirected and proportionally allocated to each industry sector peak industry council to invest and control, and each sector to have improved access to levy funding for policy development and advocacy (more details on the CPA release here https://cattleproducers.com.au/2019/08/09/cpa-condemns-white-paper-proposal/)
A number of people who have commented publicly believe industry reform should simply follow the seven recommendations made by the Senate Inquiry into grassfed levies and structural arrangements in 2014.
Views appear to be strongly divided as to whether the 2014 recommendations to create a single grassfed research, marketing and advocacy body with full control of grassfed levy funding is possible under existing Government rules that classify statutory levy funds as tax revenue. One thing that appears to be sorely needed so the debate can progress one way or another is some firm clarity on those points from those in a position to provide it – either the Department of Agriculture or the Minister for Agriculture or both.
While there has been lots of talk so far from a relatively small number of people,where the 'silent majority' of producers, and the other relevant levy payers including processors and live exporters, stand remains a critically important, but as yet unanswered, question.
Beef Central has asked a number of groups that speak for cattle producers to provide details of their producer member numbers in recent times, but has not received a response.