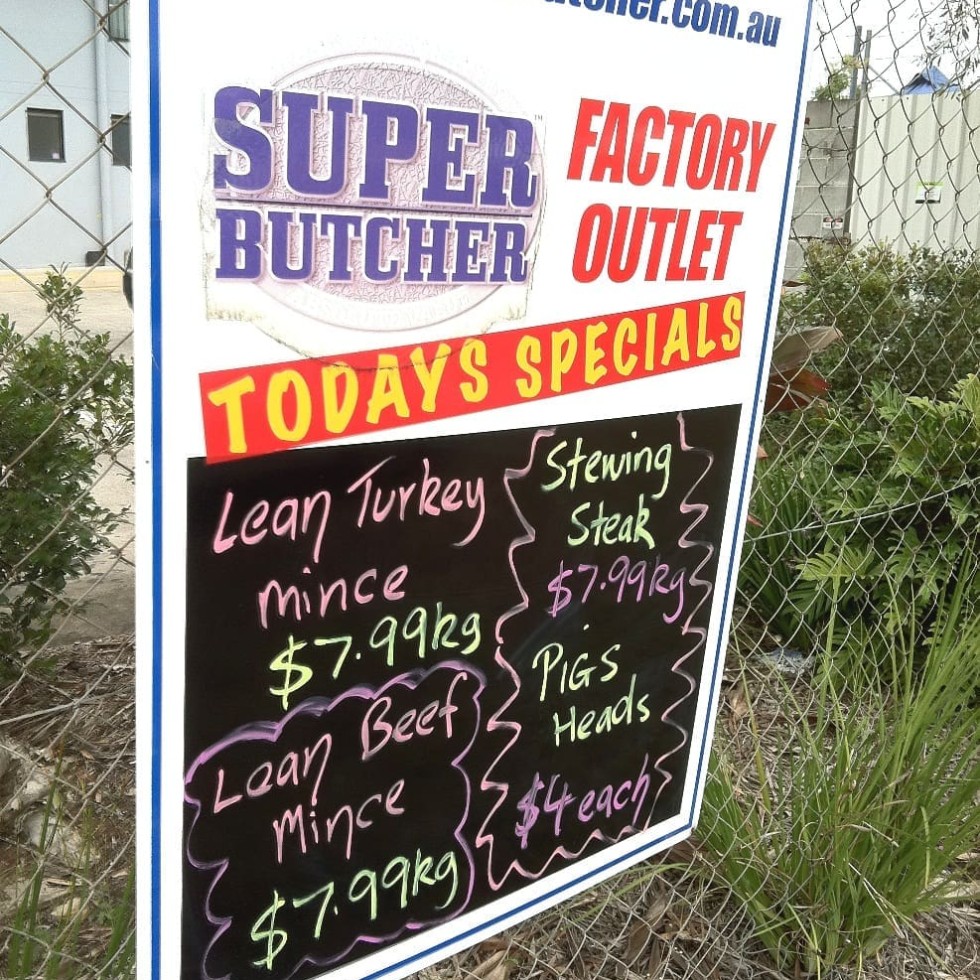 With the parlous financial state of the Super Butcher business this week (see today's separate story, "Last ditch effort to save Super Butcher"), is there a legitimate role for 'warehouse style' retailing in Australia?
To his credit, Andrew McDonald is widely acknowledged as the pioneer of the 'warehouse retailing' concept, which has now gained a significant retail market niche in Australia – particularly in Queensland, but increasingly, in southern states.
As the name suggests, 'warehouse retailing' does away with conventional retail butchery style shopfronts, selling huge volumes of low-margin beef in bulk form, out of no-frills 'cement and stainless steel' industrial premises.
Often these are kept at 5 degrees C or less, so the product can be displayed without further refrigeration. To the amazement of some, the frigid shop conditions do not seem to deter large numbers of customers. In some cases cold-room overcoats are provided.
What is eye-opening is the amount of beef and the size of the average customer purchase involved in a warehouse retail outlet. The Super Butcher network of six or seven stores is said to have recorded combined turnovers above $850,000 a week, at its peak. Single flagship stores, like Yatala, are said to have turned over $200,000-$250,000/week, which is massive by any retailer standard.
Other popular warehouse retail outlets in Brisbane include Glencoe Meats and A La Carte Meats.
The great majority of the product is sold in bulk, cryovaced primal form. During an earlier Saturday morning visit by Beef Central to Super Butcher's Yatala outlet, customers were standing three-deep at a large 'service' counter, waiting to get their whole rumps and cube rolls sliced by attendant butchers.
So does the financial stress current being experienced by Super Butcher suggest there is something fundamentally wrong with the model?
There is no shortage of respected and senior industry stakeholders who believe that there is a genuine role for a Super Butcher-type retail format in the beef supply chain.
That applies, particularly, during times of flat overseas demand, when product originally destined for offshore customers can 'back-up' in the pipeline on the domestic front. If that reaches a critical stage, it can collapse domestic wholesale/retail prices, as has been seen in several earlier examples.
That circumstance is a symptom of being a very large beef producing country, with only as very small domestic population to absorb any surpluses, should they emerge.
There is no doubt that 'warehouse retailing' on the scale practised by Super Butcher provided an effective conduit to disperse some of that product effectively and efficiently into the domestic marketplace.
One of the popular misconceptions about the style of business is that they must be selling 'dodgy' product, potentially low quality cow beef, like the budget/bulk retail butcheries of old.
In Beef Central's assessment, that is not the case. There is no shortage of well-known brands and processor labels in evidence on vac-packed primals, often from the PR, Y and YG cipher categories, both grain and grass. Little or no eight-tooth beef is seen. Prices are sharp, without being exceptional, given the volumes involved.
If there is an issue, it is that sometimes the product sold through such outlets has been discounted at wholesale level because it is pushing up against 'use by' dates, meaning it can be dispersed swiftly and efficiently through the warehouse retail channel. In our experience, that has applied particularly to higher value items, like Wagyu.
The general industry view is that warehouse retailing, being a 'destination' shop often located in out-of-the-way light industrial locations, probably represents a greater threat to the supermarket sector's beef market share than to that of independent 'local' butchers.
Others mount a case that warehouse retailing, because of its sharp price points for better quality product sold on narrow margins, actually 'grows the pie' for the Australian beef industry, because customers tend to react to perceived value by eating more of it.
Either way, it is probably to the Australian beef industry's advantage to see warehouse retailing continue, perhaps with a greater focus on financial management.