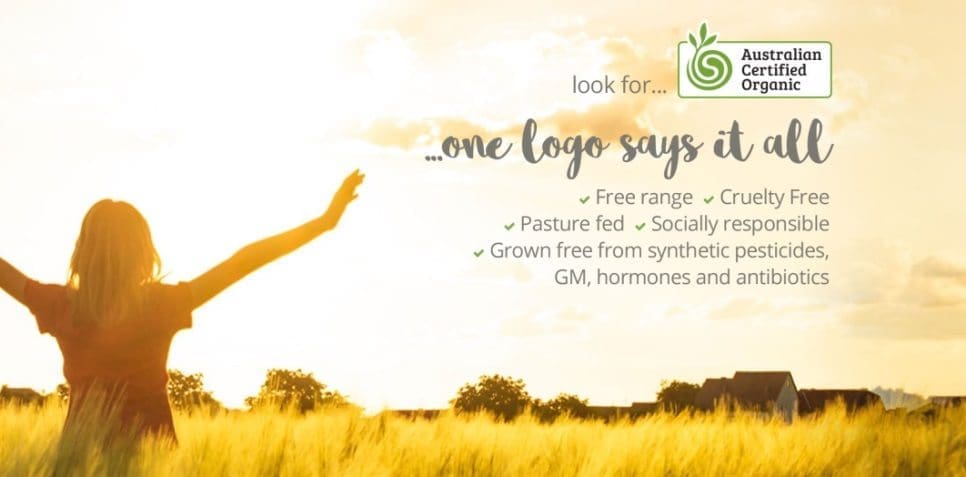 IS THE organic beef sector unfairly claiming the 'moral high ground' over conventional beef producers in the area of animal welfare?
A report in the UK meat trade press this week, noting a rise in the September quarter in organic meat sales, apportioned the change, in part to "growing shopper concerns around animal welfare."
Such references are no longer uncommon here and overseas, and it suggests that the organic movement has managed to convince consumers that organic systems, and the people that manage them, are somehow inherently more 'humane' towards animals than conventional meat producers.
A quick scan of the internet shows that many Certified Organic industry stakeholders are enthusiastically supporting the notion that Organic meat 'must be' better than conventional equivalent meat in areas like animal welfare.
The home page of the Australian Organic website, aligned with the nation's largest organic certifying group Australian Certified Organic, somewhat bravely uses the term "cruelty free" (see image above) to describe its products.
Readers have contacted Beef Central recently claiming the organic movement's vigorous use of terms like 'cruelty free', 'ethical' (example: Cleavers Organic Meats) and 'humanely raised' inevitably imply that conventional beef cattle are managed using some degree of cruelty, a lack of ethics, and in an 'inhumane' fashion.
Organic industry contacts spoken to this week defended the use of such terms, saying they were directed primarily at issues like exclusion of 'live exports' and 'grainfed/confined' beef production. That somewhat narrow, selective use of the term animal welfare ignores the fact that there are countless other ways that welfare can be compromised. The industry also raised the use of hormonal growth promotants as a welfare issue, but were unable to provide any evidence to support a connection between HGP and animal welfare compromises.
The consumer is clearly taking a much more liberal interpretation of the organic meat industry's messaging, including the notion that organic producers themselves must, by nature, be more 'humane' than other producers.
Terms like 'cruelty free', and 'humanely raised' as they are perceived by a typical consumer represent a massive, and largely undefendable claim. There is not one shred of evidence to suggest that organic beef producers, as a group or individually, are any 'kinder or more humane' towards their animals than others.
There is as much risk of a Certified Organic beef producer treating an animal unnecessarily harshly in the crush as any other producer, but according to the ACO's definition of 'humane', that does not count.
As the organic movement openly conceded in discussions with Beef Central yesterday, organics is as much about perception as it is about reality and provable facts, and apparently that means if it can convince consumers that organic meat carries impeccable animal welfare credentials (ie 'cruelty-free'), at the expense of other meat producers,  then so be it.
But are such claims defendable, and do they potentially damage the reputation of everyday beef?
Scrutiny of Australian Certified Organic's 'Australian Organic Standards' show no specific references or suggestions to treatment of animals 'humanely'. While the code covers a lot of ground, it contains absolutely nothing in the way of management practices which are not routinely applied by many, if not most conventional grassfed beef producers.
Here is the full document for those interested in having a look. Relevant sections to beef include Section 5: Livestock Production, covering livestock management, extensive rangeland production; and Section 6: Processing & Preparation.
Cattle Council view
Beef Central asked Cattle Council of Australia president Howard Smith about his views over such raising claims.
"Cattle Council would not support the use of such claims, if there is any risk of inference to consumers that other conventional producers are inherently less humane to their stock," Mr Smith said.
"We are all in favour of embracing diversity in the beef industry in terms of different production systems and raising claims that appeal to consumers, and organics is a part of that.
"Choice is a good thing for the consumer, but it must be done without any risk of unfairly and inaccurately damaging the credibility of other sectors of the industry. We support science-based claims, and certainly nothing that cannot be substantiated."
Another grassfed beef producer who contacted Beef Central on the topic argued that certified organic beef production systems being practised in 'inappropriate' parts of Queensland were in fact contributing to greater animal welfare stress on organic cattle – not less.
He was referring to coastal areas where external parasite challenge from buffalo fly and tick can be relentless in summer, and infinitely harder to manager without chemical control.
"Talk about animal welfare – I personally have huge concerns about organic beef production in such areas," he said. "So much of the coastal country is so deficient, yet there is no nutrient support for stock. They want to be very careful about making warm and fuzzy, idyllic claims about animal welfare," he said.
CCA's Howard Smith said there had been several recent cases (not specifically organic) of raising claims around animal welfare, which had raised concerns within CCA and the industry, because of the unfair implication that 'everybody else must be doing something wrong.'
"Cruelty-free is a very large claim, and impossible to defend," he said.
Organics industry defends its actions
The Cleavers Organic website makes references to its beef suppliers "taking a whole-system approach to their farming, putting an emphasis on animal welfare, sustainability and ecologically sound practices."
"Our Organic farms undergo rigorous external annual audits to ensure that organic certification standards are met. Our customers can trust in our product," the company says, soothingly.
Beef Central asked Australian Certified Organic chairman Andrew Monk about his sector's use of such terms in livestock production.
He directed the emphasis in animal welfare claims towards non-use of intensive feeding systems (ie feedlots) and lack of support for live export, but conceded that they might be interpreted by consumers more broadly.
"Terms like 'cruelty-free' are more directed at the organic cosmetics industry, and the ban of use of animals for testing of such products," he said.
"However I get, and hear, that the broader industry may have some concerns over organic claims around animal welfare," Dr Monk said.
"Organic is tapping into that broader set of (consumer) perceptions and some expectations. At high level, there are two things that it does prohibit – one is live export, and the other is lotfeeding."
"That's what the organic standard prohibits. But you've hit the nail on the head – grassfed beef, generally, is definitely getting closer, in many capacities, particularly in Australia."
"If the comparison is just focussed on organic beef versus grassfed, then we would accept that grassfed is now a better, more ethical domain."
Dr Monk said there was a similar issue with free range versus organic chicken.
"There is consumer perception, and then there is animal realities where there is still an argument over which is the most welfare-oriented. But there is definitely strong consumer perception and demand for higher welfare."
"Organic is always trying to set a standard to meet a niche consumer expectation that is quite extreme, at times. It's a high-value product which is demanding to produce. We believe there is a case that organic is in fact 'humanely raised' and 'ethical'."
"But equally we recognise that all livestock producers, and perhaps especially the grassfed industry, have realised they have had to become more sensitised than ever to consumer perceptions. And animal welfare is part of that."
"That's probably what Australia leads the world in tapping into those higher value global markets like certified organic and certified grassfed."
"The grassfed guys could see this animal welfare claim issue two ways: as an implicit threat, and be angry about it; or as an opportunity to tap into the higher value-add opportunity by moving more vigorously into animal welfare claims," Dr Monk said.