Major supermarket chain Coles has responded to allegations it is privately urging suppliers to cut costs rather than request price rises, saying it is working hard to deal with the challenges of rising inflation and climbing food prices in a fair manner for both suppliers and customers.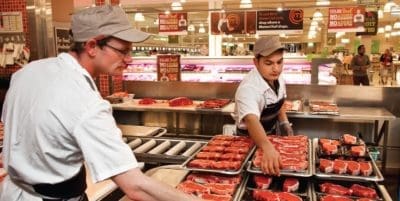 An article in The Australian recently drew attention to claims suppliers have been requesting Coles pay higher prices for their product to help them cover rising costs.
However, in response, suppliers say they have been told by Coles to focus instead on cutting their own costs.
Citing correspondence sent by Coles to suppliers, The Australian said the supermarket giant was urging every business to "turn its mind" to reducing costs, adding it would not take into account higher marketing costs or other increases when adjudicating price rise requests.
The report Coles also noted it was reserving the right to negotiate price rise requests – or block them completely – if the supermarket feared a higher shelf price would have a negative effect on shoppers or cause a slide in sales.
"All businesses will incur impacts to the cost of doing business at some point," the note reportedly said. "Every business needs to turn its mind to how it can remove costs from its operations. This is something that Coles continually does and is a fundamental part of our strategy."
"Even where you can substantiate increases to cost of doing business including rising cost of inputs, Coles may not accept your request for a cost increase in full or at all. Coles must balance customer needs, Coles value proposition and the competitive environment. Your organisation needs to be continually reviewing how you operate to offset costs."
No margin left and 'nowhere to go': NSW Farmers
The report triggered an angry response from NSW Farmers, saying flood-affected farmers had been left "nowhere to go".
NSW Farmers Vice-President Rebecca Reardon said a large business putting the burden of rising inflation on smaller businesses was yet another example of how Australia's competition system was broken.
"Coles made more than $1 billion in net profit after tax last financial year, yet the farmers fighting floods to harvest food and make ends meet are somehow the ones who should be cutting costs," Mrs Reardon said.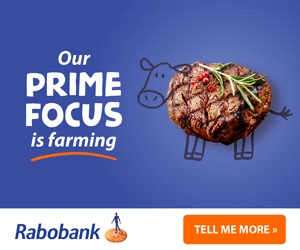 "Farmers simply cannot afford to take a pay cut, there's just no margin left, and this sort of behaviour will simply drive farmers out of business and further constrain food supply.
"It is plain our system is broken, and the Federal Government really needs to get cracking on competition reform because this is unacceptable."
Many Australians do not see the extraordinarily low prices paid to farmers, Mrs Reardon said, suggesting if supermarket bosses wanted cheaper produce, "they should roll up their sleeves and come help with the harvest".
She said farmers were not the only ones doing it tough – "we're all sharing the pain on electricity and fuel prices" – but there simply was "nothing left to give on this side of the supply chain", she said.
Coles working to manage inflation impacts for suppliers and customers
A Coles spokesperson told Beef Central this week the company has been inundated with requests from suppliers for price increases and is working to manage the situation fairly while remaining mindful of impacts on both suppliers and customers.
"We are absolutely committed to working with our suppliers to navigate the challenges associated with inflation to ensure we are helping Australians with cost-of-living pressures while being fair and mindful of the impacts facing our suppliers.
"Over the past few months, the number of requests we've received for price increases have risen significantly and we have dedicated additional resources to ensure we're dealing with these requests in a fair and timely manner and in accordance with the Grocery Code, being mindful of both the impacts to our suppliers and our customers.
"When it comes to natural disasters, our fresh produce teams are absolutely committed to supporting our suppliers on the ground and we've worked closely with farmers and growers to help their businesses recover after devastating events such as the floods."