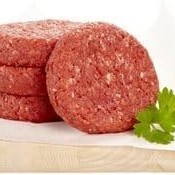 Supermarket retailer Coles on Friday recalled a packaged thick beef burger product line over concerns about gluten content.
The 500g MAP packs of Coles Thick Beef Burger patties, carrying a use-by date of 17.02.14, were sold in Coles and BI-LO stores in Queensland, New South Wales, Victoria, South Australia, Tasmania and Northern Territory.
According to the Coles website, the product is being recalled due to an undeclared allergen (gluten) which it says could pose a 'health risk' for customers with a gluten intolerance or coeliac disease. Products with other date codes are not affected.
A slightly different version of the notification appears on the NSW Food Safety Authority website, which suggests the recall is associated with inaccurate declarations on the label, not in the product itself.
In a national advertisement published in metropolitan press on Saturday, Coles advised customers who are gluten intolerant, not to consume the patties but return them to their nearest Coles or BI-LO store for a full refund.
Customers seeking further information can contact Coles Customer Care on 1800 061 562.
While they are rare and inevitably represent only negligible health risk, Beef Central publishes Australian food safety recalls relating to red meat products as a matter of routine.