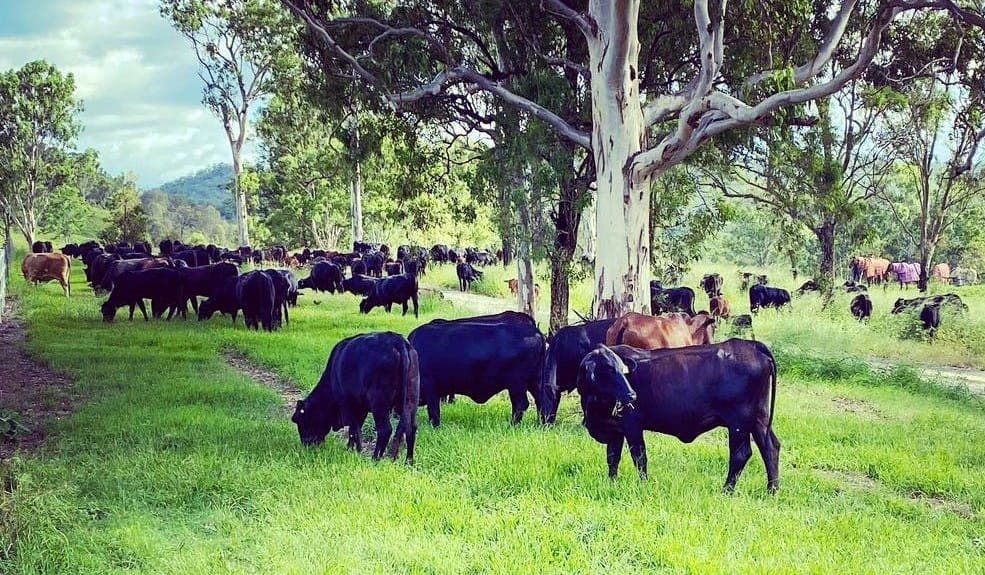 CLEAR climate claims at the point of sale, backed by measurement, will be important for beef brands to maintain support among now-dominant millenial consumers, the Protein 2022 conference in Dalby was told this week.
The need to also standardise the many climate and carbon neutrality claims now being made on beef by different countries will also be important to ensure a level playing field for producers and to minimise confusion for consumers.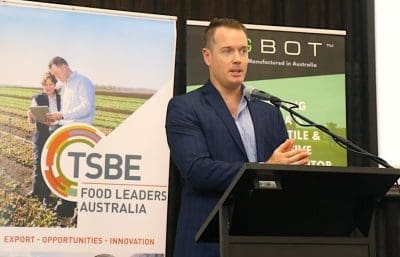 Ian McConnel has risen from a family cattle producing background near Esk and early career as an agricultural scientist and Queensland departmental beef extension officer to serving as a global leader of sustainability initiatives across the beef industry.
He is the director of sustainability for the international business unit of Tyson Foods, one of the world's largest protein companies, and last month was elected president of the Global Roundtable for Sustainable Beef. Before joining Tyson, he spent a decade as the World Wildlife Fund's global lead for livestock, supporting sustainable development for the beef industry across 22 countries.
Beef's ability to go "beyond neutral"
While plant protein sources could make robust claims about having a low carbon footprint, beef was one of the only products that could actually go "beyond" climate neutral, Mr Mr Connel said.
"When I see an opportunity to go beyond neutral, I don't think I can have a more sustainable food in terms of nutrient density, net positivity to nature and climate, and do it more easily than I can with beef, because of sequestration opportunities in the production system," he said.
"But I am going to need to prove that, and I am going to need to actually do it at scale."
Millennials want climate claims
The industry has not done a great job of portraying to consumers the challenge that modern agriculture faces to feed the world at scale, and had failed to effectively communicate the gains that have been made around efficiency, safety and cost, he said.
Consumer dynamics are also changing in significant ways, with Millennials – those consumers now aged between 26 and 41 years old – now representing the single largest segment of customers for beef.
Tyson recently completed "a huge amount of consumer research" looking at how to create value out of the sustainable systems its farmers are putting in place.
The results clearly demonstrated the emphasis millennial consumers place on climate claims.
"The millennial customer, which is now the largest customer for us in beef, wants a climate claim, more than any other claim," he said.
"We've tried regenerative, sustainable, it is climate and carbon, and they want it called out.
"They know that is the world's number one issue, they're educated on it, they want to be able to make informed choices on it.
"They want to see that we, more broadly as an industry, are sharing in that solution space as well."
GRSB aimed at 'inspiring action'
The goal of the Global Roundtable for Sustainable Beef was to be more than a forum and is also aimed at inspiring action, Mr McConnel said.
The GRSB set the following three targets last year:
Reduce the global warming impact of beef by 30pc by 2030,
Provide cattle with a good quality of life and an environment in which they can thrive,
Ensure the beef value chain is a net positive contributor to nature (See more on the GRSB website here).
Measurement
Mr McConnel said the global industry has been saying this for a long time, "but we haven't been measuring it".
Traceability and transparency was in need of improvement, he said.
While in Australia "we prided ourselves on a very good traceability system", the current system still allowed Australia's beef industry to say "absolutely nothing" about the beef it produces and where it came from.
"If there is a recall, we're able to trace backwards," he said. "But currently there is no ability to use our traceability systems to tell the stories about beef to our customers and to our markets.
"We need that because there are a lot of stories that are happening on farm that we need to be communicating. The carbon sequestration, the nature that exists on farms, the animal welfare changes, but we also need to know which farms aren't performing.
"How do we drive change? Traceability and transparency will be important for that."
Improved monitoring and reporting was also required, he said.
"The Australian Beef Sustainability Framework is doing an incredible job in starting to put together metrics and baselines, (but) we need to do that more."
Incentives for the things that matter
He said companies like Tyson are now in the market and ready to "pay incentives for the things that matter" to help move the needle.
As one example, Mr McConnel said Tyson did not want to have to buy beef and carbon on two different markets.
"We want to buy low carbon beef direct from farmers, we want those claims coming through the supply chain," he said.
'We don't want to buy beef and carbon on two different markets'
"We don't want to be buying your product and then competing with Microsoft and Shell for what we need in that product."
"We want to be valuing you and partnering with you to pull those claims through the supply chain to help support you adopt those practices to do that."
That would also require innovation and technology, such as an ability to measure soil carbon far cheaper than now and animal welfare more accurately and more quickly.
Proof of industry claims needed at point of sale
Mr McConnel said that while the meat industry had been able to effectively employ advocacy approaches to bring balance to messages around beef at forums such as the UN Food Systems Summit last year, the key message was that consumers needed to see proof of industry claims at the point of sale.
Brazil is doing this through its "Carbon Neutral Brazilian Beef" branding and Ireland has made a commitment that every agricultural good it exports by 2025 will be certified as sustainable.
Australia's CN30 (Carbon Neutral by 2030) was a global pace-setter, in that no other food sector in the world at a national level had set such a target.
But this all needed to be communicated effectively to the consumer, Mr McConnel said, which means ensuring that consumers all over the world could trust the sustainability of beef from all sources.
"If the consumers aren't able to buy it, then the advocacy style promotion doesn't work, because they're being told exactly the same thing by other people.
"It needs to be where they make their decisions, and that is at the store."
In future producers may sell cattle with claims such as "450kg Droughtmaster cross, with two tonnes of carbon attached, with an improved water credit and a biodiversity credit".
"I can imagine the day right now I can buy enough beef through verified carbon neutrality where I can go to McDonald's and say on Earth Day, let's make all your burgers carbon neutral,  and start telling the consumer that beef can be good.
"Because until I can put it in front of them, I am just putting ads in a pretty noisy space."
Lck of consistency between global claims
Asked about the lack of consistency between existing sustainability claims from one country to the next, Mr McConnell said there was a need to standardise claims, and was something in which the GRSB could help to play a role.