The Platinum Primary Producers (PPP) group has grown over recent years to become a powerful collective of the key rural movers and shakers in Australia and New Zealand, providing a platform for topical industry discussion and problem-solving.
The 2014 PPP conference, being held this week in Queenstown, New Zealand is providing Australian and NZ livestock producers with an excellent opportunity to interact and share knowledge and experience.
PPP chairman Shane McManaway said he was delighted the number of delegates attending this year's event. The theme for the conference, Peaks and Valleys, was chosen to reflect the typical volatility that the agribusiness and farming sectors face on a daily basis.
Many of the speakers were chosen to address the issues that emerge from that volatility, he said.
Day one highlights:
From the opening comments by respected agriculture and commercial sector professional director John Palmer to the closing address on meat industry innovation from processing company executive Keith Cooper, the PPP audience of 120 of Australasia's most influential agribusiness owners and managers was kept entertained, challenged and informed.
Mr Palmer, the outgoing chairman of Air New Zealand and a former director of the country's only national stock and station firm, challenged delegates to harness their individual passion for farming and show the leadership required to capitalise on more opportunities.
He described the success of Air New Zealand which had been built on strong leadership, a real focus on building capability from within, and a belief in building a loyalty to the airline among its customers through superb and innovative service.
Fonterra director John Monaghan spoke of the challenges of providing error-free claims about food safety in an increasingly discerning world.
Brand expert Michael Jamieson reinforced the value of working further up the value-chain, getting closer to consumers to secure a greater share of the return for products. He used his experiences in the Nike brand-team to demonstrate the need for brands and the stories that support them to evolve to meet changing consumer needs and expectations.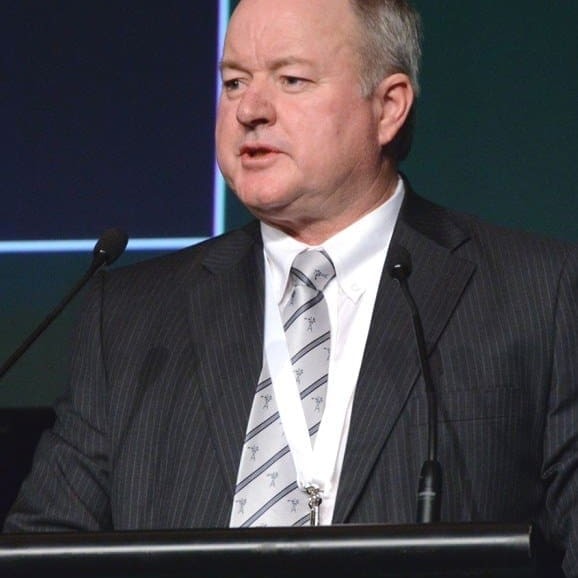 Mr Jamieson is working on an export strategy, supported by an iconic NZ brand, which agribusinesses could use to endorse a range of product values. It will be supported by a 'New Zealand story' developed by the NZ Ministry of Trade and Enterprise which is rich in imagery and messages around the openness of the country, its people, their rich natural qualities and their collective, innovative personality.
Fitness and health expert Lee-Ann Wann shocked the audience with a wake-up call on diet. Her message was to make small, manageable changes to consumption of food and fluids because "you are the sum of what you do consistently", rather than gaining value from any short-lived, more radical change.
Australian Country Choice chief executive David Foote buried the hatchet right into the hearts of the Kiwis in the audience with his effortless and abundant one-liners about sheep and how they speak, before turning his
attentions to the rise-and-rise of China as the export destination for both countries' primary exports.
His fact-rich address left the audience in no doubt that the "Dragon" was definitely a dominant and vital market.
Learning how to do business with the Chinese was also a theme of Silver Fern Farms' chief executive Keith Cooper's address. He said China is an export destination that required tenacity to break into and innovation to grow on a sustainable track.
Silver Fern Farms has a stated aim to grow its revenue from value-added products to 10pc of the company's total turnover of nearly $2 billion annually.
Day Two highlights:
Delegates on day-two tackled the emotionally-charged issue of farm succession and the rise of social media tools on day two of this year's Platinum Primary Producers annual conference.
Two speakers, a specialist succession expert from Rabobank, Tony Hammington, and Australian farm succession expert Lyn Sykes, both outlined the challenges and critical success factors required to gain an acceptable outcome for farming families going through succession.
Riding the social media wave was the topic for experienced editor Tony Leggett who urged the audience to become advocates for their chosen social media option and to "get started now."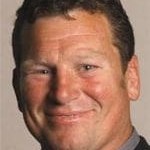 He was followed by farmer, radio show host and much despised (by Australian rugby followers, at least) former Allblack, Richard Loe who led a discussion on the need for farmers and agribusinesses to become more pro-active in pushing the sector within the media, to ensure the rural voice is heard more loudly. Richard hosts a daily national radio show on NZ agriculture which is a 'must listen' for most Kiwi farmers.
The day closed with a lengthy discussion on the future of the PPP group which is now in its ninth year of operation and has grown from an initial meeting of seven invited guests to more than 120 this year.
There was widespread agreement that the PPP group should remain apolitical and apply its collective influence by inviting lobbyists and influencers to its conferences to see and hear about farming issues and future strategies first hand.
Day Three highlights:
High performance sheep, deer and beef production was on display on the final day of this year's Platinum Primary Producers annual conference in NZ's southern region.
Delegates visited two properties owned and managed by Landcorp Farming, an NZ government state-owned enterprise which has 137 farms under management across the nation.
The two farms visited were Mararoa, a specialist breeding unit running 40,000 stock units and Lynmore, which is set up for intensive finishing and runs 23,500 stock units in total.
Visiting Australian delegate David Bondfield described both properties as immaculately presented and providing a great insight into the intensive approach large-scale agribusiness enterprises were taking to meat production in New Zealand.