Yarding 1473 Change +325
Quality was mixed with reduced numbers of well finished bullocks and cows, however some good lines of store cattle were penned.
The buyer panel consisted of most regular processors and feeders, two live exporters and opportunity restockers.
Cattle were drawn from Mt Isa to the east coast and local area.
Demand was selective throughout, with better quality lines attracting good support, however secondary lines attracted limited competition.
Bullocks eased 20c, cows to processors were mostly firm and heavy bulls averaged firm to 10c higher. Vealer steers above 200kg returning to the paddock sold to 222c to average 194, similar heifers averaged 132c/kg. A good sample of yearling steers above 330kg to feed sold to 212c to average 209, heifers above 330kg to feed made to 176c to average 162c/kg. A good supply of grown steers above 400kg to feed averaged 177c to 206c selling to 212c.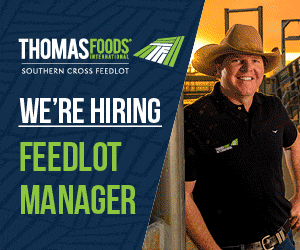 Grown heifers to processors sold to 186c to average 169c to 183c/kg.
Heavy full mouthed bullocks to export slaughter sold to 210c, the occasional single sale to 220c to average 201c/kg.
A reduced number of medium weight 3 and 4 score cows to processors topped at 180c to average from 154c to 173c/kg.
Heavy bulls to live export reached 270c to average 260c, bulls to processors averaged 183c/kg.
Market Reporter: Mick Kingham
To view full Charters Towers report on NLRS website click here