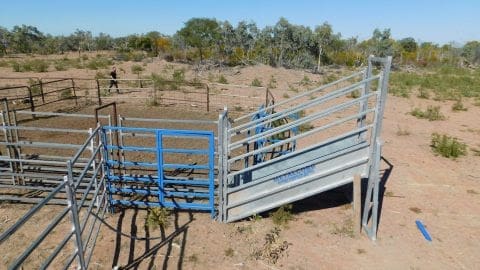 CHARTERS Towers detectives have charged a man after he allegedly stole portable panels from a set of cattle yards on a remote property in north west Queensland.
Queensland Police allege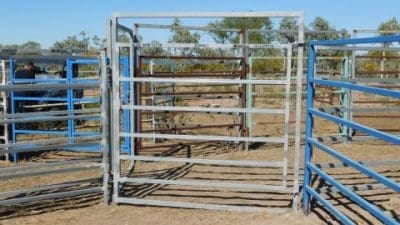 that on April 21, about 60 portable cattle yard panels were stolen from a property near Croyden.
The the owners of the yards had mustered a considerable amount of cattle but arrived to find the yards had been stolen.
Queensland police say a tip from an anonymous source received on June 26 led detectives from Major and Organised Crime Squad – Rural, to execute a search warrant on a Croyden-Richmond Road cattle property.
It will be alleged police located 46 of the panels and some of the panels had distinguishing marks painted over with blue paint.
Police seized the panels and on July 19 a man was served a notice to appear.
A 49-year-old Richmond man has been charged with one count each of stealing and wilful damage.
He will appear in the Richmond Magistrates Court on August 14.