The Australian Government has introduced improvements to the Farm Household Allowance (FHA) designed to help more than 30,000 farmers gain access to immediate support.
The changes are the latest response to the Independent Review of FHA.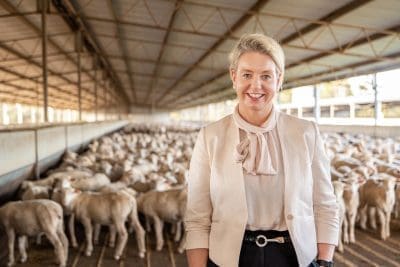 Minister for Agriculture, Senator Bridget McKenzie said the changes extended farming families' access the FHA from three years in their lifetime to four years out of every 10, recognising that farmers experience hardships, including droughts, more than once in their lives.
"Our Government has listened to farmers throughout the independent review and proactively responded to all the recommendations," Minister McKenzie said.
"Today, the Government introduces a Bill to provide drought relief for those who have exhausted their four years on FHA.
"The Bill will also allow for farmers to receive the FHA payment four years in every decade; make it easier for more farmers to access the payment by lifting the amount families can earn off-farm to $100,000 a year; and allow farmers to count income from adjustment against their losses.
"These changes reflect the nature of contemporary farming businesses – by recognising the reality that much of the income earned off-farm goes straight to servicing debt rather than putting food on the table.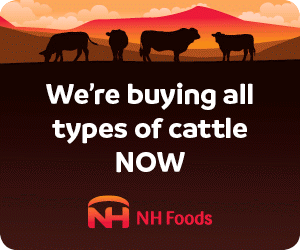 "Our farming families don't need to be worrying about how to pay the bills and feeding their families whilst they are struggling to feed their livestock and making tough decisions about their long-term future.
"A one-off drought relief payment of up to $13,000 for a farming family, and up to $7,500 for an individual is designed to help people determine whether they will be sustainable, should look at succession options or, in some instances choose to sell.
"For the first time, we'll link farm enterprises with their directly-related businesses and consider income and losses together – not just income – a big change in how Government support payments are provided to families.
"Our Government had already made changes to make the FHA quicker and easier to access by reducing paperwork by a third and by temporarily increasing farm assets threshold to $5 million from 1 July 2019.
"It is all part of the radical simplification of the FHA application process and key policy settings that the Prime Minister announced on 27 September."
These improvements include:
a simplified assets test
a significant redesign of the application process and form, including allowing farming couples to apply using the same form
a strengthened case management approach to better support farmers in hardship through periods of financial difficulty.
"The Nationals have been standing by Australia's farmers for 100 years and we're not about to change that now," Minister McKenzie said.
"We're bringing these reforms online as quickly as possible, and not waiting for the full response before we act.
"We'll continue to listen to farming communities and continue to implement recommendations of the farmer-led Independent Review of the FHA."
The Rebuilding the FHA: a better way forward for supporting farmers in financial hardship – an independent review of the Farm Household Allowance" led by Michele Lawrence (dairy farmer from Tasmania), Georgie Somerset (Queensland beef producer and President of AgForce) and Professor Robert Slonim (Professor of Economics at the University of Sydney).
This Bill amends the Farm Household Support Act 2014 and the Farm Household Support Minister's Rule 2014.
The FHA has been supporting Australian farmers since July 2014. It has paid more than $365 million to around 12,700 recipients in that time.
Source: Minister for Agriculture