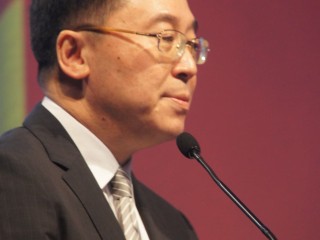 Demand for quality Australian beef faces both challenges and opportunities in China, NAB development banker Vincent Lo told yesterday's Australian Meat Industry Council conference.
With almost 250 milion middle class consumers in China, Mr Lo said Australia's export beef sector was in a strong position to capitalise on the evolving market.
"Over the last twenty years China's GDP has been growing at an annual rate of better than 7 percent, with the Government spending strongly on sponsored investment programs to stimulate private consumption and avoid a slowing down of the economy following the Global Financial Crisis," he said.
China's population was also becoming increasingly urbanised and around half of the population now lived in urban centres, with this expected to increase by 10 million people per year. This growing urban population had more disposable income to spend on higher quality products.
"China ranks fourth in the world in terms of beef production and consumption, even though pork and poultry account for 89 percent of all meat consumed," Mr Lo said.
"China's domestic beef production has decreased since 2005 and although it is expected to recover by 2013, the majority of domestic beef is low to mid-quality. Only a handful of large suppliers are able to produce high-end beef, which is typically chilled," he said.
"What we see with higher income earners, people with a disposable income of more than RMB 20,550, is that they spend less on pork and more on other meats. Among these more affluent consumers, Australian beef is differentiated by its high quality and safety."
Australia was the lead supplier of quality beef into China and has some important advantages over its competitors, with limited beef products allowed from Brazil, Argentina and Canada, and more exporters licensed in Australia than in Uruguay or New Zealand.
"These factors combine to provide an exciting opportunity for Australia's beef export market," he said.