BIOSECURITY threats, market disruptions and the dangers of misguided government policy are helping to galvanise relationships across Australia's northern livestock export industry, according to NT Cattlemen's Association president David Connolly.
Mr Connolly spent last week in Vietnam with NT Livestock Exporters Association CEO Tom Dawkins, visiting cattle importers and abattoirs around Ho Chi Minh City.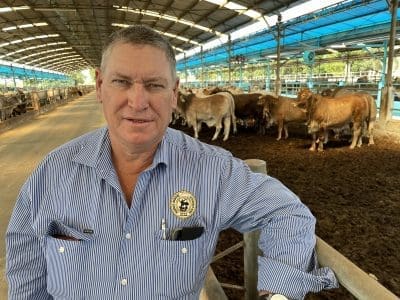 It was the first industry-level visit to Vietnam since borders re-opened and coincided with a NT Government trade mission to Ho Chi Minh City and Hanoi, led by NT Deputy Chief Minister Nicole Manison.
Mr Connolly and Mr Dawkins travelled to Vietnam immediately after the LIVEXchange conference in Darwin on November 9 and 10.
Mr Connolly gave a commanding speech at the conference where he described how current challenges were helping to strengthen the relationship between producers and exporters, which in turn was assisting industry's engagement with government.
Mr Connolly said his invitation to speak at this month's livestock export conference and his participation in the Vietnam supply chain tour reflected NTCA's stronger ties with exporters.
"The relationship between producers and cattle exporters across the north has not always been harmonious. In the past, relations between the NTCA and NTLEA were somewhat fractious," he said.
"However, this is not the case today. Both sides of this industry have a very good understanding of each other. I think it is not only important, but imperative that we come together and work to solve each other's issues within this supply chain.
"Our two sectors of the one industry are now more united than they have ever been. Pastoralists and the NTCA are now, more than ever, engaging with the NTLEA."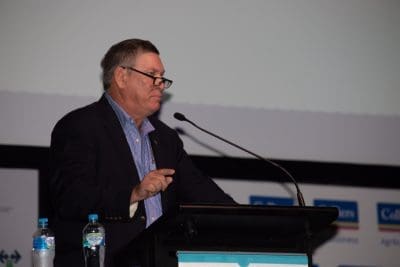 Mr Connolly said the closer alignment between producers and livestock exporters, which was now stronger thanks to the efforts of people like NTLEA chairman David Warriner who is also a past NTCA president, were working together to help inform good government policy and decision making.
"The work conducted by industry and government this year in strengthening our biosecurity systems proves that through collaboration we build trust and respect, which in turn encourages the implementation of good policies," he said.
"As we in the NT know, poorly implemented government policy, even with the best of intentions, can be brutal. It leaves scars on industries, the people who work in them and can ultimately change our way of life, leaving livelihoods shattered and irrevocably changed," he said.
"Those working in the livestock export industry bear more of these scars than others."
Mr Connolly said the call-to-action prompted by the spread of Foot and Mouth Disease and Lumpy Skin Disease to Indonesia this year had again shown the need for good relationships to be maintained across industry and with the government of the day. He said effective industry advocacy was helping to shape government responses to biosecurity threats, both in the NT and Federally.
"As always, ours is a business of relationships. We don't care which side of politics you sit on," he said.
"Federal Agriculture Minister Murray Watt has proven to be a welcome change to the agricultural portfolio, and we have been more than satisfied by his management of biosecurity threats to Australian cattle, both at home and in Indonesia."
"I have found Minister Watt to be communicative, collaborative and responsive to our concerns. He, like us, has a direct, respectful and honest approach to the business."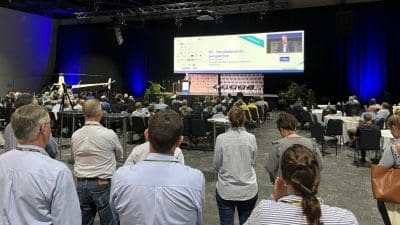 But Mr Connolly, who is also the General Manager of the Tipperary Group of Stations which is a major supplier of cattle for live export, said further significant challenges remain for producers and exporters in the way the industry is regulated by the Commonwealth.
"Some of the systems governing live export are overbearing, expensive, cumbersome and ultimately ineffective, including the continued push to recover the costs of too many public servants getting in the way of the industry functioning efficiently," he said.
"While it may appear a simple thing – that exporters pay for the cost of regulation in the live trade – the reality is that cattle producers here in Australia and our customers overseas will bear the brunt.
"Full cost recovery is simply a tax on the producers supplying the trade and on our customers in countries like Indonesia and Vietnam. During a time of global financial instability, rapid inflation and food insecurity, surely no government can continue with this (cost recovery) madness.
'From one friend to another: Never believe it is okay to let people hit you'
Mr Connolly said while the export of cattle from northern Australia to SE Asia has withstood a global pandemic, the outbreak of FMD and LSD in Indonesia, record high cattle prices, rising input prices and global financial uncertainties, the ongoing threat of death-by-regulation policies meant exporters should continue to reach out to producers and their representative bodies for extra advocacy muscle.
"I am pleased to say that we here today (at the conference) as friends, so let me offer you some advice that only a friend can provide: Never get so used to being beaten up that you start believing that it's okay to let people hit you," Mr Connolly said.
"When you're in a fight that you can't win alone, look to your friends for support. After all, we're actually working in the same set of cattle yards."
Mr Connolly's LIVEXchange 2022 speech can be viewed here: https://youtu.be/rjoe8y1p2O8