A new smart ear tag designed to give cattle producers more flexibility over grazing management, to locate livestock remotely and alert them to stock theft has moved a step closer to commercialisation this week.
Ceres Tag Pty Ltd, which is developing the new generation smart ear tag for the red meat industry as part of an R&D project co-funded by the MLA Donor Company, announced a new collaboration agreement with the CSIRO today.
Ceres Tag's smart ear tag features geo-location for greater traceability and provenance, as well as movement monitoring for land improvement and health monitoring for biosecurity purposes. It will also provide a platform for other possible applications in future.
The company says the aim of the technology is help livestock producers to reduce operating costs, increase operational efficiency and additional financing opportunities through better management of livestock through data.
Ceres Tag CEO David Smith said the company was thrilled to be collaborating with the CSIRO and MLA Donor Company to develop the technology.
"Our goal is to start commercialisation of a smart ear tag for livestock in the next two to three years," he said.
"We recognised that the challenges on our own property with livestock management and handling were the same facing most other livestock producers. We felt there was a real need for a solution, so we put our hand up to tackle the challenge."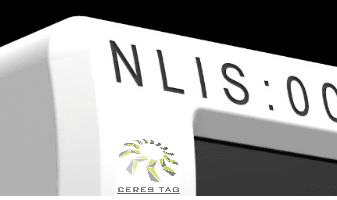 CSIRO Group Leader in Livestock Systems, Dr Ed Charmley, said: "We have been working on the concept of a smart ear tag for livestock for a few years now. Information can be translated into knowledge to improve management of both livestock and the paddock. The smart ear tag can give us that information to improve the economic and environmental sustainability of the livestock industry.
"By bringing together our livestock know-how and deep technology expertise from Data61, CSIRO's data science and technology business unit, we are collaborating with Ceres Tag to develop a high quality product for the red meat industry. This is an opportunity to help transform Australia's strong agriculture industry as the data economy takes hold and enable Australian businesses to capture the opportunity at hand."
Ceres Tag is being developed as an NLIS (National Livestock Identification System) compliant smart ear tag targeted to last the life of the animal.
Mr Smith said Ceres Tag is in discussions with existing management software providers to process data from its smart tags to ensure they are simple to use and easy to understand for all stakeholders involved.
"The idea is that this will lead to a more rapid adoption of the technology and benefit the entire livestock industry," he said.
"Another potential benefit is that the finance industry will recognise the lower risk associated with knowing exactly where animals are and how many there are, which could translate into livestock being more widely used as an asset class."
Initial testing will be conducted at the research level, but the ear tags will be trialed with livestock producers within a year.
For more information please go to www.cerestag.com.