THREE years after the Queensland Government shut two major agricultural colleges in the central part of the state, communities are still finding ways to train prospective employees.
Both colleges, in Longreach and Emerald, have been put up for sale by the government and several ideas have been canvassed to fill training void. The closures have coincided with significant development in the area.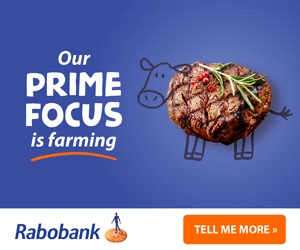 One program showing promise is being run by Central Highlands Regional Resources Use Planning (CHRRUP). The organisation has been developing a mentorship program, called LEADAg, which takes high school students to a series of farms teaching them some of the basics of working in agriculture.
CHRRUP agricultural workforce officer Meg McCosker said the organisation ran a one-week pilot program earlier this year, which generated plenty of interest.
"We had 65 applicants for the course from Qld, one from New South Wales and 10 students ended up coming to Emerald for the week," Ms McCosker said.
"A lot of them are now doing certificates in school, another is about to finish year 12 and work on a property in the area.
"We had kids from Julia Creek, Cairns and through the Central Highlands applying, which just showed how much the demand was there."
Potential to scale up
The LEADAg program was modelled off another training program in NSW called Hay Inc – where a group of community volunteers came together to run training programs for prospective ag employees.
CHRRUP formed a working group with representatives from industry, education and the general community to shape the program and get in touch with the mentors used in the pilot program. CEO Simone Parker said the next objective was to develop a three week course.
"We always had in mind that this would be a three week program, but this year we only had access to enough money and time to run a one-week pilot," Ms Parker said.
"After missing out on a big grant, we decided we would just run the one-week program and learn what worked and what did not."
While the organisation was hoping to keep the program to groups of 10-12, Ms Parker said there was potential to expand to school leavers and into other parts of the country.
"The current program is for the school holidays, but we are looking at the options we have for running a program for the school leavers – between 18 and 25-years-old," she said.
"It could be replicated in other regions, as long as there is that core group of people who are really keen for it to happen. You need producers to act as mentors, you need the local high schools to be on board and this just time and partnership building."
Students pay for some of it
At this stage the program is costing participants $500, with a little bit of funding from industry and community grants.
Ms Parker said the organisation was hoping to keep a small fee in place, to make sure participants are genuinely interested.
"We didn't want it to be free because they won't have enough skin in the game to turn up for the three weeks," she said.
"However, we don't want it to be too expensive because we don't want to exclude students who may not be able to pay the full fee."