The Cattle Council of Australia has today provided the following statement on the process to create the new peak industry body Cattle Australia:
Cattle Council of Australia (CCA) remains focused on finalising the Constitution for the new peak industry body, Cattle Australia, in preparation for its first democratic Board elections in November 2022.


As the legally prescribed industry body, CCA has been mediating with key industry stakeholders to finalise the draft constitution and continue the restructure's momentum.
The draft constitution on the table was developed by the Restructure Steering Committee (RSC), which comprised of representatives from Cattle Producers Australia, the Northern Pastoral Group, two State Farming Organisation (SFO) representatives and CCA.
Although the RSC delivered the draft Constitution in June 2022, industry stakeholders requested another steering committee meeting to formally endorse Cattle Australia's founding document.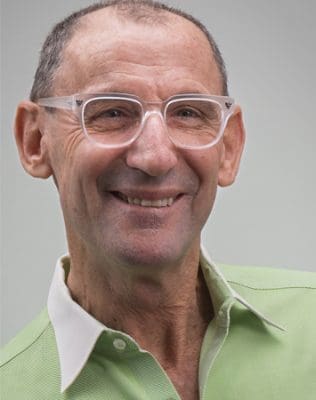 CCA has engaged internationally renowned negotiator Allan Parker OAM to help reach an agreement on the draft Cattle Australia constitution.
Over the past two weeks, Mr Parker has facilitated discussions amongst the RSC, however, an agreement was not reached to endorse the draft constitution, due to a technical matter.
Work is now in place to formulate the agreement.
CCA President Lloyd Hick said that the majority of representatives in the Australian grass-fed beef industry remained committed to delivering a constitution for the new peak industry body.
"This does not change CCA's focus on the transition process," Mr Hick said.
"
We will continue to engage with and seek cooperation from all members of the grass-fed cattle industry to progress the transition to Cattle Australia.
"CCA is focussed on ensuring the Special General Meeting goes ahead in early October, and Cattle Australia will run its election and an Annual General Meeting in November.
"The draft constitution and the democratic election will make Cattle Australia a completely new and different organisation from CCA.
"It sets out the rules by which Cattle Australia will operate, including how directors are elected, priorities are set, and decisions are made.
"The governance structure will allow Cattle Australia to be driven by a Board chosen by the very people it represents. "A new, well-structured and democratic peak body for the grass-fed cattle sector is well within reach. "CCA encourages all grass-fed cattle producers to register with Cattle Australia and engage in this important process." To register, visit www.cattleaustralia.com.au/voting-eligibility-and-membership
"Cattle Council is the prescribed industry body under legislation and is the only organisation that can finalise the restructure. The Restructure Steering Committee is a consultation body and does not have the power to carry this through to the end."
"Cattle Council is acting as a mediator at this stage of the constitution's development and is working to bring together members of the RSC and the SFOs for the benefit of the overall industry. CCA is not seeking any changes of its own unless required by law."
"The initial draft constitution was developed by the Restructure Steering Committee, which included input from Cattle Producers Australia, the Northern Pastoral Group, two SFO representatives and Cattle Council."
"Taxpayers have contributed $550,000 towards this. All spending decisions have been made by the restructure steering committee, which includes representatives of Cattle Producers Australia the Northern Pastoral Group, the SFOs and CCA."
"CCA has provided bookkeeping services and the agriculture department has checked our work. All members of the Committee have been given statements detailing how RSC funds were spent."
"The Department did not provide the $550,000 all at once. It was paid in instalments after we demonstrated the required work had been completed. Any suggestion of impropriety is also an accusation the department has failed in its role."
"The Committee's use of $60,000 in startup funding donated by producers is also accounted for. So far, no donor has made a formal, written request for this money to be refunded."
Source: Cattle Council of Australia