CATTLE Council of Australia has announced that chief executive officer Jed Matz will step down at the end of the year, after ten years with the grassfed producer organisation.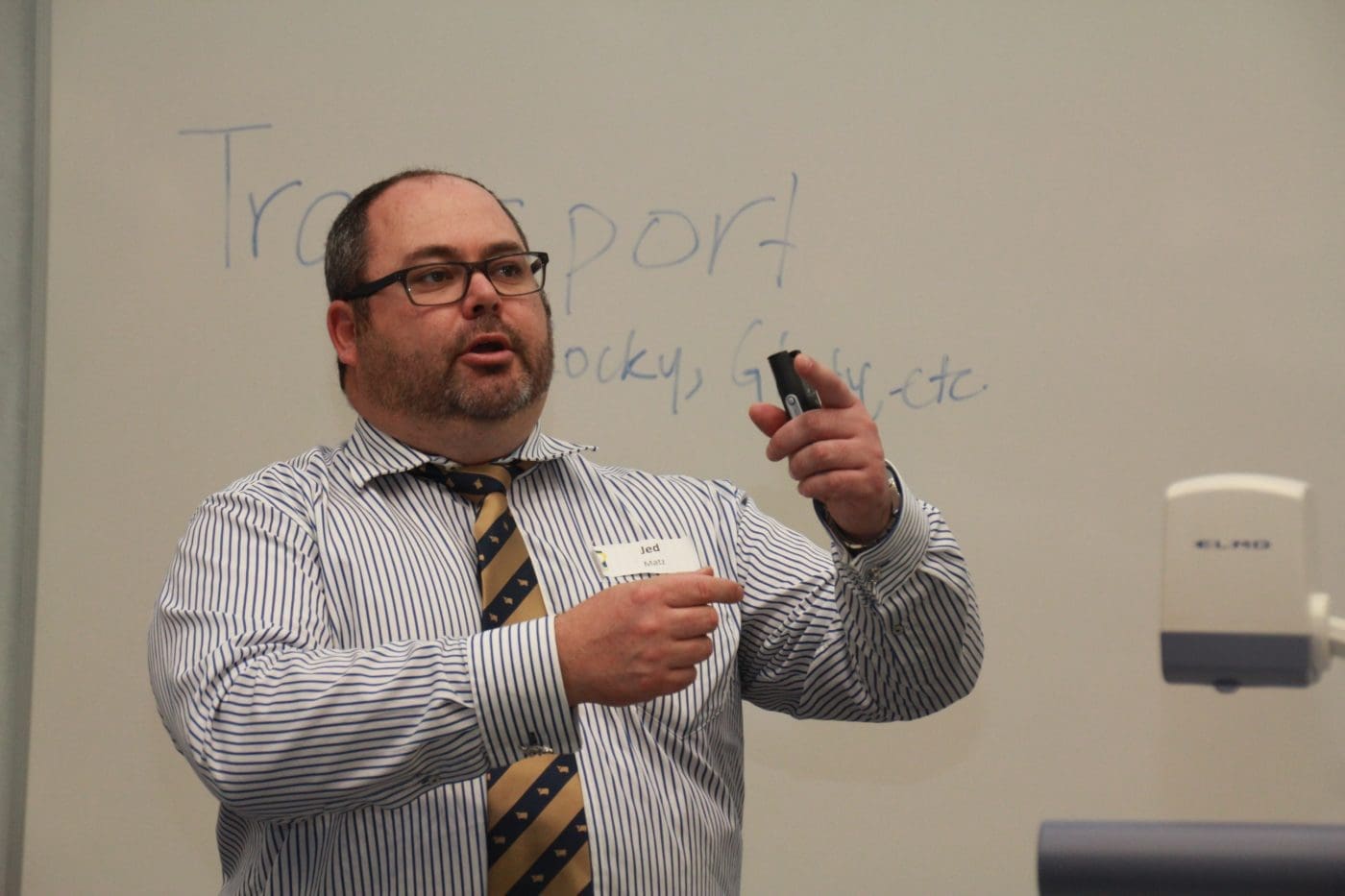 Mr Matz had decided not seek an extension of his contract at the end of 2016.
CCA president Howard Smith said Mr Matz started as policy director with Cattle Council in August 2006 and had been chief executive since January 2013.
"Jed has been with Cattle Council for more than ten years and during that time has been a very strong advocate for the Australian beef industry," Mr Smith said.
"On behalf of industry I thank Jed for his dedication to representing Australian beef producers."
Mr Smith said Mr Matz had driven significant reform and policy improvements during his time with Cattle Council, including:
Being the driving force behind the development and implementation Pasturefed Cattle Assurance System
Conceptualising the award winning Livestock Biosecurity Network
Developing and implementing the strategic plan for the grassfed beef sector
Negotiating acceptable welfare standards for land transport of livestock
Management of the Australian cattle industry's policy response to the Governments proposed emissions trading scheme including attending COP 15
Negotiating the cattle industry's requirements during the Korean, Japan and China Trade Agreements
Managing the cattle industry's policy response to the white paper on Beef Industry Language
Driving the implementation of definitions for key raising claims such as Grassfed, Free Range etc. being included in the beef language
Growing the Cattle Council's Rising Champions Initiative to be the prominent beef leadership course and prize of 2016; and
Remaining apolitical in his advocacy for Australian beef producers when working closely with Federal politicians.
Mr Matz was also responsible for significant internal reforms including:
Increasing Cattle Council's revenue by 100pc in the past four years including a significant surplus in 2015/16
Building the internal staff numbers, skills and capacity to ensure better policy and communications for beef producers
Designing and implementing the CCA consultative committee structure (a strong network of producers where all producers have an opportunity to be involved in policy)
Implementation of a new constitution and structure for CCA to include direct membership and directly elected board members; and
The implementation of best practice governance frameworks for not-for-profit companies.
"Jed's diligence to drive internal reform has led to Cattle Council becoming more transparent, more representative, more accountable and overall more successful," Mr Smith said.
Mr Matz leaves the organisation in a strong financial position to undertake further reform in the near future and become a totally directly elected representative organisation. He said he was honored and humbled to have had the opportunity to represent such an iconic Australian industry.
"It has been an absolute privilege to work for Cattle Council for the last ten years," Mr Matz said.
"I have especially enjoyed working with cattle producers and developing friendships with the fantastic people who keep the industry running."
"It is not always an easy job, but it is never dull and it is always very rewarding," Mr Matzsaid.
The Cattle Council Board has advertised to appoint a new CEO, with the intention of a smooth transition period towards the end of 2016.
Source: CCA