TO WATCH Fred Osman hold onto a bucking bronc for eight seconds, gracefully jump off and then start working the crowd, it is clear he is a natural entertainer.
But this year the two-time Australian Bareback Bronc champion and three-time Mount Isa Rodeo champion was capturing the crowd for different reasons.
He took over the ring at Mount Isa's Buchanan Park to tie the knot with his Canadian fiancee Kyla in-front of thousands of fans at the Southern Hemisphere's biggest and richest rodeo. The 36-year-old went on to win his third open bareback title a couple of hours after the marriage.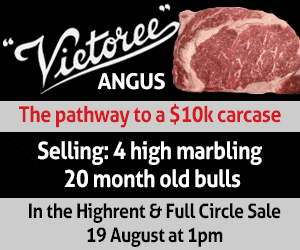 The rodeo is part of a busy schedule for Mr Osman, who spends most of his time managing his family's extensive grazing property in Northwestern New South Wales, near Cameron Corner at the junction of Qld, NSW and South Australia.
Fred's newly wedded wife Kyla has moved over from Northern Alberta in Canada after working on the Osman's property 12-years-ago. Ironically, she only met Fred the second year she was on the property because he was on the rodeo circuit in the United States.
While the freezing cold climate of Northern Canada is the opposite extreme of the hot and dry Cameron Corner, the pair shared strong routes in the cattle business.
Kyla grew up ranching in Northern British Columbia and the Yukon.
While the newly weds stole the show, there was plenty of other milestones at the event – including its first Indigenous Rodeo.
Here are some of the other main results of the rodeo
Open bull ride – Jackson Gray
Open saddle bronc – Greg Hamilton
Ladies barrel race – Tylen Gibb
Steer wrestling – Troy Wilkinson
Open team roping – Aaron Bookluck/Terry Evison