CATTLE movements across state borders and through export ports should continue to flow smoothly despite new transport restrictions designed to stem the spread of COVID-19.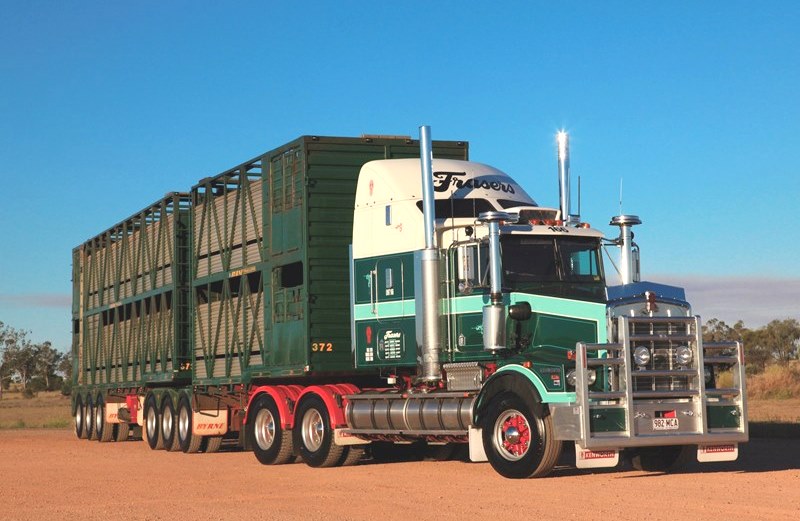 Several States and territories have announced they will place restrictions on movements across their borders from tomorrow,  Tuesday, March 24.
These include the Northern Territory (from 4pm local time tomorrow), Western Australia (from 1:30pm) and South Australia (from 4:00pm). Earlier today Queensland announced it too would close its borders from 12:00am Wednesday March 25.
Queensland's border closure will take effect at midnight on Wednesday. The Queensland Disaster Management Committee will meet tomorrow to finalise details – including exemptions – and more detail will be released at that time. #coronavirus pic.twitter.com/46yHBHZGMh

— Annastacia Palaszczuk (@AnnastaciaMP) March 23, 2020
The various governments have indicated that exemptions will apply and "essential freight" will continue, but final rules detailing exactly what 'essential freight' will entail are yet to be confirmed.
The verbal advice and assurances industry has received so far is that cattle trucks and other agriculture-related transport will be classified as essential services and will be allowed to cross borders.
In an email to industry members on Sunday afternoon Northern Territory Livestock Exporters Association CEO Will Evans explained that the restrictions are likely to remain in place for at least the next few months, meaning the development and refinement process will be ongoing.
Further meetings to finalise the details were underway between livestock industry representatives and Government officers today.
Some of Australia's largest livestock transporters contacted by Beef Central in the past 24 hours have indicated they are waiting to  learn details, but are confident border controls will not significantly impact livestock transport operations across borders.
Frasers Transport director Ross Fraser said he was yet to see formal confirmation of what the new border crossing rules will entail, but it was clear livestock transport was regarded as an essential service.
"I can't tell you emphatically yes that we are, and I certainly wouldn't say no," Frasers Transport director Ross Fraser said.
"I couldn't imagine they would say you can't cart cattle."
John Rogers from RTA in Townsville said his understanding was also that as an essential service livestock transport would continue unimpeded.
"At the end of the day we're supplying food," he said. "We mightn't be supplying it today, but we're going to have to eat in a year or two, aren't we."
Cross-border cattle movements currently occurring include the transport of stock from northern Queensland to restock parts of the Barkly Tableland following rainfall since January.
Cattle are also being trucked from north western Queensland to supply cattle ships out of Darwin, as the NT live export season gears up for its traditional April start. Three livestock ships are scheduled to load in the NT port this week.
In a statement issued to media today the National Farmers Federation said it has received an assurance from the Federal Government that agriculture and the food supply chain will not be interrupted despite the closure of travel between some states.
"This is in line with the Prime Minister's commitment to prioritising lives and livelihoods," NFF president Fiona Simson said.
"The continued provision of quality fresh produce is paramount to safeguarding the wellbeing and health of the nation."
Meanwhile, discussions between livestock exporters and Queensland port authorities to resolve port access issues amidst increased coronavirus restrictions also appear to be making progress.
Indications are that export vessels will be able to apply for exemptions to the 14 day quarantine rule before entry to Queensland ports, and to fast-track the training of accredited stockmen and women amidst a shortage created by quarantine delays before current qualified personal can return to work in Australia.
However, as with cross-border exemptions, details underpinning both processes are still yet to be finalised and released publicly.