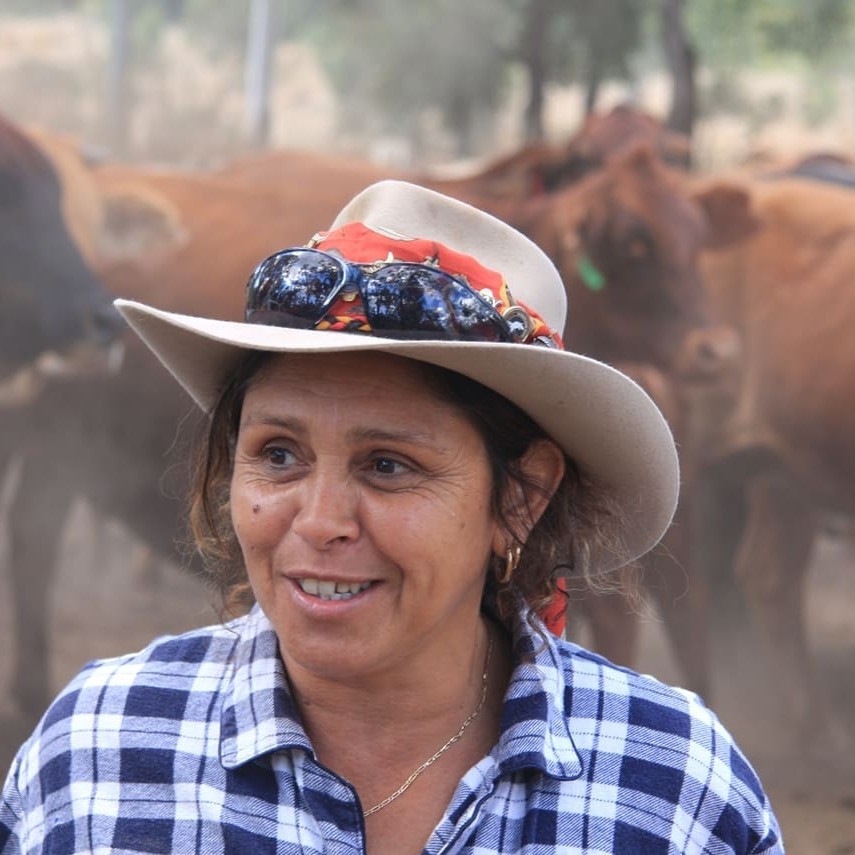 Four Australian cattle producers are among eight women featured in a new book which has hit the best-sellers list for non-fiction in Australia just a few weeks after its national launch.
Women of the Land brings together the inspiring stories of women from across the country who run farms and properties, capturing their ways of life, their personal struggles and their remarkable achievements.
The book has been written by award-winning rural journalist and Churchill Fellow Liz Harfull, who grew up on a farm near Mount Gambier in South Australia.
Among the women she chose to feature are Keelen Mailman from Mt Tabor station near Augathella in Queensland; Catherine Bird from Willalooka in South Australia; Cecily Cornish from Wando Bridge in western Victoria; and Susie Chisholm from Adelong in NSW. Susie was the subject of an earlier Beef Central article on genetic selection (click here to view).
"These women all have inspiring stories, which truly illustrate that while making your living from the land is full of challenges, it also has its rewards. And it also throws a spotlight on women who are farmers in their own right, in what many people perceive is still a man's world," Liz said.
"Even though people generally realise there are many women farmers and graziers out there, I suspect there is a belief that women only farm in partnership with their husbands, brothers or fathers. That is one of the reasons why I was so keen to explore this theme, made even more pertinent by the fact this is the Australian Year of the Farmer."
The women featured in the book come from very different backgrounds and operate diverse enterprises.
Keelen Mailman is believed to be the first indigenous woman in Australia to manage a cattle station. Not only is she responsible for the station and looking after cattle run on a lease arrangement for Australian Country Choice, but she also has to look after some 50 cultural sites significant to the Bidjara people.
"Since she took on the job about fourteen years ago she has raised three of her own children and five foster children. That is no small task no matter where you live," Liz said.
Catherine Bird grew up on Indiana Station, east of Alice Springs, on the edge of the Simpson Desert. Today she operates an organic beef enterprise with her partner, Simon Fidge. Using cell grazing, they run 450 breeding cows, mainly British and European crosses, and buy in trade stock to fatten for the conventional beef market.
Catherine was seriously injured in a farming accident, which effectively removed her scalp. Her account of the accident and her struggle for recovery is one of the most dramatic episodes in the whole book.
Susie Chisholm produces elite Angus cattle. In 2011, she sold 200 pregnant heifers for a near Australian record breaking price of $2330, topping a commercial female online sale organised by the Victorian-based stud Te Mania Angus. She became part of Team Te Mania in 1995, and is passionate about recording the performance of her cattle and understanding the genetics and management principals involved in producing quality meat.
Liz was drawn to Susie's story not just because she is a top cattle producer, but because she grew up in inner city Sydney, and has travelled a long and sometimes difficult road to create her highly successful cattle operation.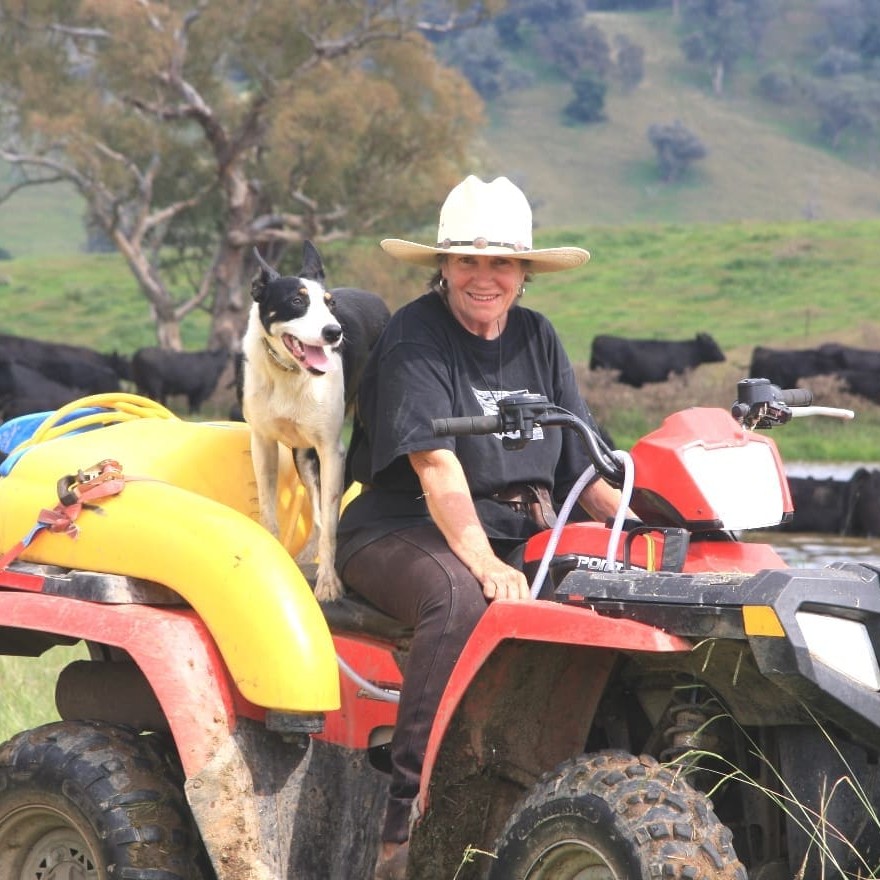 "Susie's life changed forever when she fell passionately in love with a Northern Territory cattleman. They settled at Adelong, only for her husband to die within a few years of cancer. It was a terrible time for Susie but she threw herself into the farm and has achieved remarkable results."
The oldest farmer featured in the book, Cecily Cornish, now 80, produces Hereford cattle at her property Barnoolut, near Casterton, Vic, which was previously owned by her parents, Edwin and Nancy Crozier. She is also well known across Australia as the patron of the Arabian Horse Society, having bred, shown and judged Arabians most of her life.
"Cecily married a scientist and spent many years living in Melbourne before she and John moved to Barnoolut in 1979. Twenty years later after John's death Cecily took over running the property in her own right, having wanted to be a farmer ever since she was a child," Liz said.
Women of the Land is Liz Harfull's second book. Her first effort about the traditions of country shows and show cooking was named runner-up in the Gourmand World Cookbook awards in Paris in 2009. It is also a best-seller, now in its fourth print run.
Based in the Adelaide Hills, Liz juggles a busy writing career with her voluntary work as president of a national council representing rural journalists and communicators.
Women of the Land by Liz Harfull is published by Allen & Unwin Book Publishers, April 2012. RRP:$29.99 Ebook available: Yes.
Visit: www.lizharfull.com