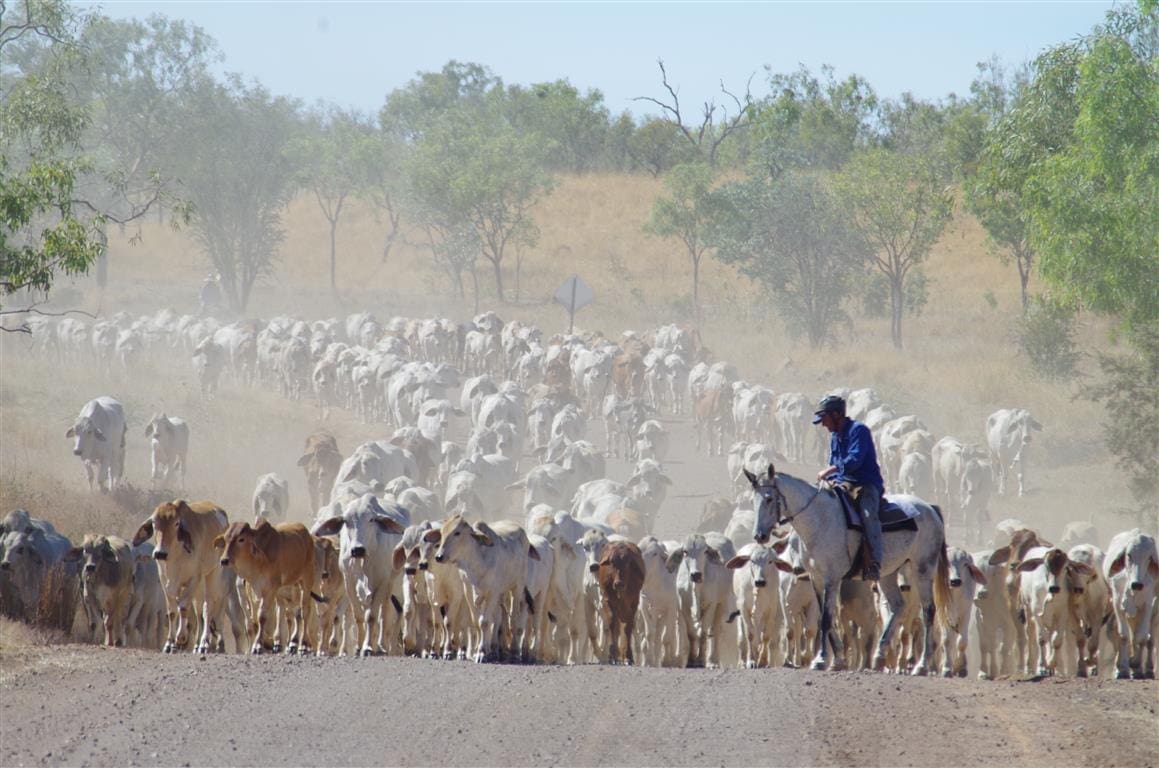 CATTLE have started flowing out of Northern Australia after a promising start to the wet season ended in hot and dry conditions for the majority of the area.
"Patchy" and "far from perfect" are two ways the northern season has been described after promising storms in November and December last year.
According to the Bureau of Meteorology, large parts of the Northern Territory and Queensland have seen below average summer rainfall, with average rainfall in the Kimberley and well above average around Alice Springs. A pastoral outlook by the NT government told a similar story about pasture growth.
I think we will see herd rebuilding stall and potential go backwards in the NT and parts of Qld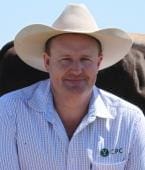 Consolidated Pastoral Company CEO Troy Setter said cattle were already moving out of drier areas in the NT and Qld.
"We've seen trading cattle and live export cattle from the northern Barkly and parts of the Victoria River district, which you normally wouldn't see," Mr Setter said.
"Unless we see some April rain, I think we will see herd rebuilding stall and potential go backwards in Central parts of the NT and parts of Qld. The wet season in south-east Asia was long this year and the weather bureau is predicting April rain but it's not a lot."
Mr Setter said some parts of the north were enjoying a good season.
"Parts of the Victoria River aren't too bad and a big area around Alice Springs has had an amazing season, it's also looking good to the north of Katherine," he said.
"The Barkly had some good early rain, from October to December. But most of the area was dry and hot in February, which evaporated any water that was around."
North Queensland cattle on the move
North Queensland has also been experiencing a patchy wet season, with the drier areas selling off cattle. Nutrien company agent Bo Scoble, of ELBOCS Livestock, said he was expecting movement over the next six-to-eight weeks.
"We've been working through the processes of selling cattle and there's no doubt we will see movement," Mr Scoble said.
"But I honestly don't believe the big numbers are in this country, most of the downs is still well understocked due to continual poor seasons after the natural disaster we dealt with three-years-ago – it won't be the big numbers we have experienced in other years.
"It certainly won't be enough to impact the southern market, there are far bigger variables such as the damage to the Port of Brisbane and the current feed grain price increases that will have a bigger bearing on cattle prices over the next two-to-three months."
Mr Scoble said small parts of north-west Queensland were enjoying their best season in years while a lack of grass availability was forcing others to reduce numbers.
"Most of the area had a reasonable start to the season in late November/early December, but the following six weeks was simply too hot and dry," he said.
"The red country responded quite well as it always does and black soil downs shot quite well early. But unfortunately, once it grew 5-10cm high, it was either burnt off due to the heat, or the grasshoppers ate it. Follow up rain was too little too late for most parts of the downs.
"There were other decent rainfall events after that but they were still at least a month apart. Some people managed to get storm rain in-between those events and you can really pick those areas now whether it be from the ground or from above.
"I would confidently say there are smaller patches of country that are experiencing the best season in a good while. Other paddocks not too far away have their worst ground cover for this time of year. As a generalisation, the wet season in north-west has been pretty patchy with many parts of the gulf looking light too."
The wet season was far from perfect but it's been welcome nevertheless. The 1,000sq km of water in No.1 Lake at Brunette Downs will power our cattle along. @AustAgCo pic.twitter.com/mPGjwYroiR

— Hugh Killen (@hugh_killen) March 24, 2022
Good season for the Kimberley
From all reports the Kimberley has generally had a good wet season, with the exception of some dry parts around the Halls Creek area.
The area has seen some big movements in recent years, including the sale of 1800 steers and heifers from Hancock Agriculture's Fossil Downs station.
Beef Central understands mustering is still a few weeks away.