GRASSFED cattle producers have a final opportunity this evening to participate in the last of four webinars being held to gauge industry views and answer questions on Cattle Australia, the proposed new grassfed cattle peak industry council that is set to replace the Cattle Council of Australia from July 1.

Producers can register for the free webinar which runs from 6pm to 7pm this evening at  this link.
Beef Central tuned into the third webinar in the series on Monday, which provided an overview of the Cattle Australia model and a 40-minute session for producers to ask questions and give feedback.
'We're on the cusp of finalising the revitalisation of the grassfed cattle industry body'
Cattle Australia will provide a visible, unified and influential voice for grassfed producers around Australia, Grassfed cattle industry restructure steering committee independent chair Andrew Macaulay told the webinar.
"We're on the cusp of finalising the revitalisation of the grassfed cattle industry body," he said.
Cattle Australia will have a board of seven directly elected directors who will then select a further two skills-based directors. The nine person board will be supported by a policy advisory council of 15 directly elected representatives and eight State Farm Organisation-elected representatives.
To reach this point, representatives of 16 different grassfed cattle industry organisations met in September and October last year via an "Industry Leaders Forum," before a restructure steering committee of eight and an independent chair was appointed.
The restructure steering committee is now working toward a goal of Cattle Australia replacing Cattle Council of Australia as the national peak industry council for the grassfed sector from July 1.
A consultation process which started in March and runs through until April 15 is currently underway.
The final Cattle Australia webinar is coming up on Friday 8 April at 6pm AEST.

If you want to find out more about Cattle Australia, have a burning question or want to provide feedback on Cattle Australia's priorities, then sign up now!

Register at https://t.co/oTkwROf0zE pic.twitter.com/9vBmQcAEKq

— Cattle Australia (@CattleAus) April 4, 2022
The process is designed to inform key decisions around Cattle Australia's organisational design, priorities and funding model, a committee spokesperson told Beef Central this week.
The spokesperson said the committee has put "significant energy into meeting with stakeholders and conducting activities that support industry participation and engagement".
This has included connecting with producers and stakeholders through MLA channels, the Department of Agriculture, Water and the Environment's social networks, a nationwide advertising campaign in print and digital rural news outlets, Cattle Australia's social networks, and the webinar series, that final session of which takes place this evening.
Cattle Australia model will be a well-resourced peak body which be able to work more proactively to deal with issues that are "around the corner" and which will be better positioned engage with Government and to assess the performance of industry service providers on behalf of grassfed producers, the webinar was told.
Every producer who pays the grassfed transaction levy will be eligible for membership.
A priority of the steering committee was ensuring there would be no barriers to participation, Mr Macaulay said.
"One of the discussions that there has been great unanimity about, there has been no dissension at all, is that there should be zero barriers to people nominating to be elected for positions," he said.
Do producers have enough details?
The steering committee is working toward a tight deadline to get key details ironed out for the transition to occur by July 1 this year.
The tight timeframe means answers to some key questions producers have been asking in webinars are not yet available or clear.
For example there was interest at Monday's webinar around how Cattle Australia will be funded longer-term, but available details were limited.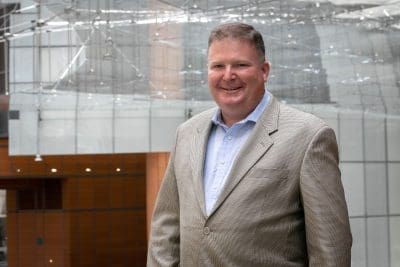 Chair Andrew Macaulay told Monday's webinar the committee has been having extensive discussions on the subject with the Federal Agriculture Minister and the Department, MLA  and RMAC, and those discussions "are moving very positively".
However, as the discussions were "commercial in nature and not yet locked in place", further details could not be disclosed.
Following the webinar Beef Central asked for the committee's view on whether producers have enough detail to make informed decisions at this stage of the consultation period, and whether scope existed to extend the consultation period if needed.
A statement from the committee said that "as the consultation period is still underway, it has not been possible for the committee to finalise some core elements of the new entity at this stage, as the feedback received needs to be synthesised and analysed first."
"However, we can confirm that Cattle Australia is on track to launch on 1 July 2022, with a careful transition from CCA to CA taking place over a number of months to ensure a smooth handover."
Adding more pieces to the funding jigsaw
Some more hints as to how the longer-term funding picture for Cattle Australia is taking shape did surface later in the webinar as producers asked more questions on the subject.
Responses provided by the committee indicated that the plan is to resource Cattle Australia's activities for the first two to three years via 'transitional funding' from the red meat industry investment fund and from MLA, with longer term funding to come from the grassfed cattle levy.
Members may also be asked to make a contribution to the organisation, which would be "a nominal fee but not a substantial one".
Any change to the levy would require the endorsement of the sitting Agriculture Minister, MLA, RMAC and levy-paying producers, Mr Macaulay told the webinar, estimating that would be "a two to three-year process".
Committee member Lisa Sharp also added that the committee was exploring additional sustainable funding options such as raising funding on a 'campaign basis', which is an approach other interest groups have used successfully,  and is looking at opportunities to develop 'ancillary services' that Cattle Australia could offer which may also deliver future revenue streams.
Demonstrating producer support for the proposal
Before Cattle Australia can become the new grass-fed cattle peak industry body and absorb the responsibilities of Cattle Council of Australia, the Restructure Steering Committee will need to demonstrate levy payer support for the new entity, the committee has previously told Beef Central.
It said this was being done through the current engagement and consultation process, which was "constantly being refined to ensure it connects with as many grassfed producers as possible".
At Monday's webinar Beef Central asked if the committee could shed further light on how the committee would demonstrate levy payer support for the new entity, and what role the red meat levy payer database (which MLA announced was in the process of being developed last year) would play in this.
Ms Sharp said the red meat levy payer register is not yet available, however, the committee had received "very good support from the Minister and MLA" in relation to using existing databases to reach as many grassfed producers as possible.
"They do have a member  database and they are supporting the efforts to make sure we can contact as many grassfed transaction levy payers as possible to ensure they are aware of the proposal to establish Cattle Australia," Ms Sharp said, which included "conducting plebiscites or polls if need be".
"So there is a technicality, in that a  levy payer database is still under establishment, but we do have very good support from the Minister and MLA to access a database to assist us to understand levy payer support for proposals and indeed for the voting process for Cattle Australia."
Final decision rests with Cattle Council
Mr Macaulay also indicated in response to a later question that a final decision on whether the Cattle Australia proposal would proceed will rest with the peak industry council Cattle Council of Australia, which has played a leading role in driving the current reform process
"It is CCA who will make the final decision to proceed or not," Mr Macaulay said.
Mr Macaulay told the forum he was excited about the level of positive engagement between different industry groups to create the new structure.
"As the independent chair what I am quite excited about is that a number of these organisations that are involved in this process through the Industry Leaders Forum have said if the steering committee can get us to Cattle Australia on July 1, we will cease our organisation.
"And that is pretty exciting because then you do have one peak voice."
How would elections work?
In response to a question about how elections would work, Mr Macaulay said the constitution of Cattle Council was in the process of being drafted and will be shared with industry "as part of this process".
The election process would not be different to what normal organisations did, he said.
"We will have an electoral list which defines eligible voters, which in our case will be people who pay the grassfed cattle transaction levy, there will be an electoral officer who will validate that list, and members will be asked to vote," he said.
"It will be most likely in this day and age all be done electronically, but it will be independent, verifiable and auditable."
Feedback welcomed
Mr Macaulay said the engagement process is working toward achieving the timeline of transitioning to Cattle Australia as the peak industry council on July 1.
"Please, any feedback positive, negative, questions, we encourage it all," he said.
Feedback can be provided at the Cattle Australia website here