State farm organisations and individual members of Cattle Council of Australia are set to decide whether the peak industry council is wound up and replaced by Cattle Australia at a Special General Meeting on October 4.


The meeting has been detailed in a media released issued by Cattle Council of Australia late last Friday afternoon, which also provided a link allowing all grassfed producers to see the draft constitution that will underpin Cattle Australia.
Representatives of Cattle Council, its State Farm Organisation members and a range of other cattle producer groups have been involved in behind-closed-door negotiations for more than a year to create a "more democratic" representative structure to unite and represent grassfed cattle producers in future.
For some time those discussions appeared to be progressing toward the goal of a united agreement between all participating groups. But in recent months that has given away to accusations from some groups that earlier decisions by the Restructure Steering Committee have been ignored and the process overtaken by CCA.
CCA has rejected the claims, saying it has followed legal requirements to move toward the cessation of CCA and its replacement with Cattle Australia, and notes that its State Farm Organisation members have made significant compromises in surrendering the right to appoint their own directors to the peak council, demonstrating their genuine commitment to a new era of democratic industry wide representation.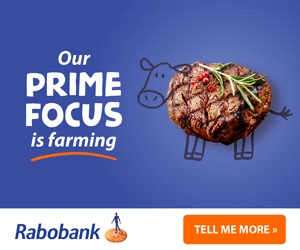 A media release issued by Cattle Council of Australia late on Friday afternoon (and published in full below) lays out the steps that will now occur in the process it is overseeing to replace CCA with Cattle Australia along with a link to its draft constitution.
In just over two weeks there will be a special general meeting on October 4 at 11am.
At that meeting the two tiers of CCA membership – its founding members which are the eight State Farm Organisations, and its general membership, which comprises approximately 1400 producers who have registered as direct individual members of CCA – will vote on whether to wind up CCA and endorse the constitution of Cattle Australia as its replacement as the peak council for the grassfed cattle industry.
To succeed the vote will need 75 percent support from both categories (that is 75pc of those members who register to vote).
It the vote is passed, Cattle Council of Australia will wind up at its 2022 annual general meeting in November and will be replaced by Cattle Australia and its first board elections on the same day.
Cattle Council of Australia released the following statement in relation to the process on Friday:
The draft constitution for the new grassfed cattle peak industry body, Cattle Australia has been presented to members for their consideration, ahead of a vote to endorse it on the 4th of October.
Cattle Council of Australia President, Lloyd Hick said the draft was prepared with input from a broad cross-section of grass-fed cattle producers and industry representative groups.
"All producers can now see that they're getting a governance structure that allows for the democratic election of its leaders," Mr Hick said.
"I thank the Restructure Steering Committee for their input, which laid the foundations of this constitution.
"Since then, we have consulted with the State Farming Organisations – CCA's founding members – to improve the document.
"While there have been some minor changes, they only strengthen and clarify matters, or have been made on legal advice. None have changed the intent of the draft constitution.
"What we now have, is a constitution that provides a consultative and representative framework for everyone in the grassfed beef cattle industry.
"Producers can now see how the new organisation will run that will be both democratic and transparent.
"This means producers will now have the collective power to ensure their industry body always functions in the best possible way.
"The state farming organisations will no longer be at the core of the organisation, and I thank them for making this sacrifice for the good of our industry.
"The SFOs and individual members will now vote to endorse the constitution at a Special General Meeting on 4 October.
"Now is the time for our industry to unite. This constitution gives our people the opportunity to be the best-represented industry in Australian agriculture.
"I encourage all producers to sign up for Cattle Australia. This allows them to nominate for a Board or Policy Council position if they have a passion to make a difference.
"This has been a long road, but we are nearly at the end and there's a brighter future ahead for all."
The Cattle Australia draft constitution can be viewed at: https://bit.ly/3DfYWSS
CCA 'not authorised': Cattle Producers Australia
In a recent media release Cattle Producers Australia chair Paul Wright described the process as an "unauthorised" attempt by Cattle Council of Australia "to seize the reform process for grass-fed cattle levy-payers' representation.
Dr Wright said CCA's circulation of a draft Constitution for Cattle Australia had no legal foundation "because CCA were not authorised to do so".
"Much work was done and was presented when the reform process was re-started by then Minister David Littleproud. The Restructure Steering Committee was provided with guiding principles from an agreed Value Proposition and Flightpath report and was empowered to draft the Constitution and establish the funding streams required to meet that framework for the new organisation Cattle Australia. CCA is simply attempting to take control of Cattle Australia and if allowed to do so Cattle Australia will never achieve the democratic representation needed for all Australian cattle producers", Dr Wright said.
He said the reform process should revert to the directives supported by all stakeholders including the CCA and SFOs during the Roundtable meetings and the Industry Leaders Forums (ILF).