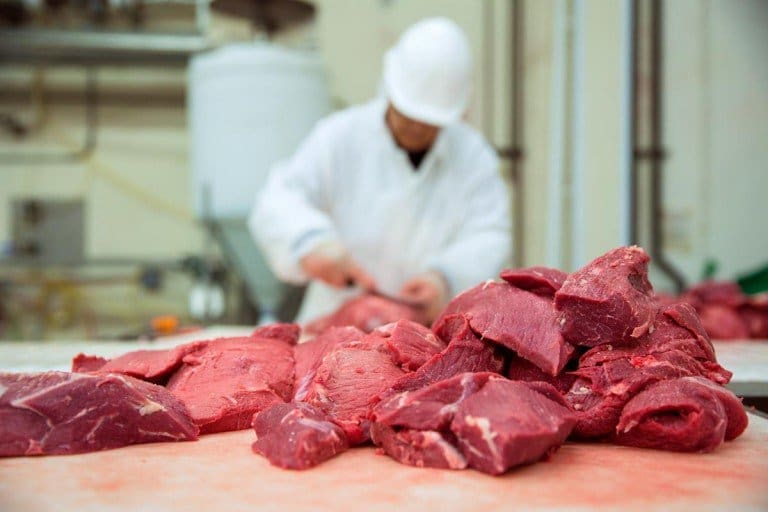 OPERATIONS are expected to re-start at the Casino meatworks tomorrow after a staff member tested positive to COVID 19 earlier this week.
The Northern Co-operative Meat Company today shut the plant in the Northern Rivers of New South Wales for extra cleaning after the worker notified them of the positive test on Tuesday.
Chief executive Simon Stahl said the administration worker had limited contact with the plant operations and worked in an office with five other people.
"She was on site last Thursday, so the people who worked in that particular office are in isolation and some other secondary contacts are also in isolation," Mr Stahl said.
"Because it was late in the day when she notified us yesterday, we decided to shut the entire plant today as a precaution."
The abattoir is a major service kill plant for specialised beef brands, including Wagyu, and has the capacity to process about 9000 head per week.
Mr Stahl said with a tight supply of cattle, the one-day closure was unlikely to have much impact on operations.
"We would prefer not to shut the plant but it probably is good timing with the cattle supply situation," he said.
Rapid antigen tests used
The Casino case was reported on the same day the Federal Government announced its plans to allow at-home rapid antigen tests, on application, from November. The tests, which are known to return a result within 20 minutes, are widely used in Europe and the US.
Beef Central has been told by several processors, including one large multi-state operator, that they are looking to applying for its workers to use the rapid antigen tests.
Mr Stahl said the Casino abattoir already had some of the tests on-site, which were approved for use under the supervision of a health professional.
"We tested some people this morning under the supervision of our on-site nurse as it was prescribed in the instructions," he said.
"We've had some on site for a while as a precaution and we've put them to good use in the past 24 hours."