A FIELD day focused on helping Australian livestock producers to capitalise on their soil carbon potential is underway today at the MacDoch Ag Group property Wilmot near Ebor NSW.
More than 300 people from as far north as Cloncurry in north west Queensland to Tasmania have converged on the northern NSW property to participate in the field day.
Stuart Austin, General Manager of Wilmot Cattle Co and host of the annual Wilmot Field Day said 2023 has the potential to be a landmark year for livestock producers creating new carbon revenues from their land.
"The integrity of Australian carbon credit units has been underpinned by the recently completed Chubb review and proposed reform to the Safeguard Mechanism, which has resulted in a steady improvement in prices for the national carbon market in January," Mr Austin said.
"This is very reassuring for landowners who want to be rewarded for building their natural capital. The methodologies that improve resilience and underpin the growth of soil carbon will have the trust of the market – and with corporate emissions targets now aligned with the country's strategy for net-zero, demand for carbon credits generated through agriculture is likely to continue to grow."
MacDoch has also used the field day to launch Atlas Carbon, a new carbon business which will work with producers to integrate carbon projects into their enterprises.
According to the launch announcement, Atlas Carbon will use advanced on-farm data and analytics from the Macdoch Ag Group's grazing management tool, MaiaGrazing, collected over seven years from more than 1000 properties.
"This will help guide producers through an evidence-based approach to building soil organic carbon and explore the potential additional revenue opportunities from carbon markets," Atlas Carbon CEO, Ashley Silver, said.
Reports to follow.
Faces at today's 2023 Wilmot Field Day: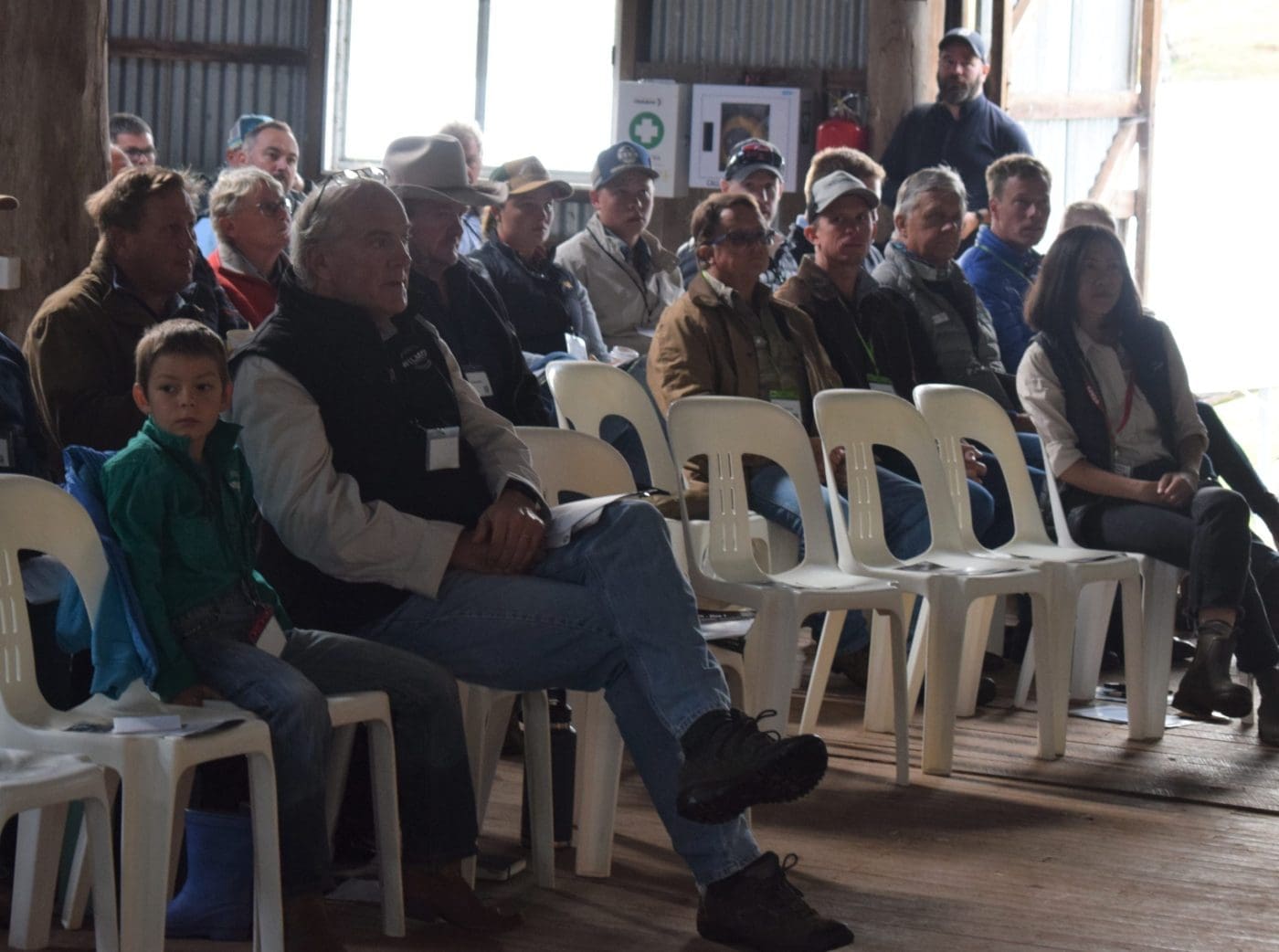 Harry Austin with Macdoch Group executive chair Alasdair Macleod watching on at the Wilmot field day.