THE need for greater capital and investor confidence to underpin future red meat sector productivity growth was a theme visited several times at Wednesday's industry forums and annual meetings held in Alice Springs.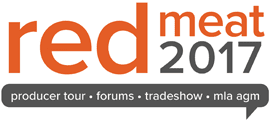 Red Meat Advisory Council chairman Don Mackay and ACCC commissioner Mick Keogh both raised the need for capital injection to drive future industry productivity and competitiveness.
"Investment in the red meat industry has been inadequate – particularly in the production sector – for a long time," Mr Mackay told Wednesday's forum session.
"It has relied heavily on debt to fund growth, and we clearly need to generate an increased injection of equity into our businesses," he said.
While he said he would like to think that there would be greater investment appetite in Australia, in reality very few Australian funds had invested directly in agriculture. The exceptions were Macquarie Bank (Paraway Pastoral), QIC (NAPCo) and AMP, which had been 'in and out' several times.
"But when you go overseas, that's not the message I get. I've travelled the world raising capital for ag projects, and the story of Australian agriculture is a very easy story to tell. The international investors 'get' the story about Australian red meat, around clean and safe efficient food production, and taking a long-term view of that investment."
Unfortunately a lot of investment funds in this country did not recognise the long-term nature and the safety of investments in agricultural land and businesses, Mr Mackay said.
"Overseas investment has been, and will remain, a critical element in the development of our industry. Major investors over the years – particularly in the north – have seen the British come and go, the US, Japanese, Koreans, and now we are seeing additional investment from the US, China, Canada, Europe, the Middle East, and more recently in an acquisition of a large cattle genetics business, from New Zealand pension funds."
"New Zealanders get it – but unfortunately we're not seeing enough of it happening from within Australia," he said.
Australia had threshold of $15 million for Foreign Investment Review Board scrutiny, which Mr Mackay described as 'ridiculously low,' and unfortunately there had been too much political 'noise' around in the foreign investment space, which was concerning potential investors.
"I'm speaking at the Global Ag Invest conference in London in a couple of weeks, and I have no doubt questions will focus on topics like these," he said.
"While we are all sometimes concerned about foreign investment, this Australian red meat business would not survive if we did not have that capital. In a country of 27 million people, there's just not enough capital here."
Confidence needed to stimulate investment
ACCC commissioner Mick Keogh told the Alice Springs gathering the future growth and profitability of the red meat sector in Australia would be dependent on the investment confidence of sector participants. This, in turn, would be facilitated by the fairness and transparency of markets, and the quality of information flowing up and down the value chain.
"According to statistics, more than a third of people in this audience directly own shares, and virtually everyone here indirectly owns shares through their superannuation fund," he said.
"But despite our high level of share ownership, we rarely think about what it is that gives us the confidence to invest our hard-earned money in a listed company over which we have little control, we will probably never do business with, and that is run by people we are never likely to meet."
Government financial regulators had pondered this question for decades, because investor confidence was absolutely critical to the effective operation of the share market, Mr Keogh said.
"They have identified two main factors that underpin investor confidence in share markets: the rules that specify listing, trading and company reporting requirements; and the market reporting system, which provides instantaneous and comprehensive share market information that is universally available to anyone, investor or not."
"These two factors – market governance and transparency – are globally recognised as important features of efficiently operating markets, and this is not just confined to the Australian share market. Most markets that operate effectively have these two features, be they for equities, agricultural commodities, minerals, water, government bonds, or even real estate."
The red meat sector in Australia, and specifically livestock markets, were no different, he said.
"Farmers and processors who are participants in the red meat sector routinely make investment decisions, often involving business assets that have an economic life extending over decades. They are more likely to decide to increase their investment in the industry if they have confidence in the information available to them about the market, and they trust that the rules that govern the market make it fair for all involved."
Such investment would be crucial to the future competitiveness and growth of the red meat and livestock sector, given the relatively high-cost business environment in which livestock producers and processors operate, Mr Keogh said.