CANADA has detected a case of atypical bovine spongiform encephalopathy (BSE) in an eight and a half year old  beef cow in the province of Alberta, the World Organisation for Animal Health (OIE)  has confirmed.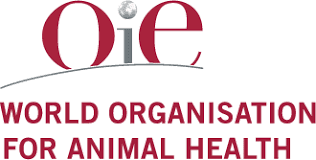 Alberta Agriculture Minister Nate Horner has stressed that the case is atypical and presents no risk to human health and is not transmissible.
It is the province's first case of bovine spongiform encephalopathy (BSE) in almost six years.
Mr Horner said in a statement that he does not expect the case to affect the market and said the quick detection demonstrated that inspectors and producers were dedicated to keeping the disease out of Canada's cattle herd.
The OIE has reported that on December 6, 2021, a private veterinarian visited a farm reporting that an eight-and-a-half-year-old beef cow that was injured and displaying some neurological signs.
Samples were taken as part of the national surveillance program for BSE in Canada.
Rapid tests conducted at the provincial laboratory in Edmonton, Alberta were non-negative which was reported to Canadian Food Inspection Agency (CFIA).
The results were confirmed by CFIA's OIE BSE reference laboratory in Lethbridge, Alberta on December 16, 2021 as an Atypical (H-type) case of BSE.
The carcass was held and did not enter the human food or animal feed chains.
The OIE said the detection of atypical BSE in Canada underscored the ongoing effectiveness of Canada's robust targeted BSE surveillance program.
"Canada continues to have in place an enhanced feed ban that includes strict controls for the exclusion of specified risk materials from the entire animal feed chain and fertilizers," the OIE report said.
Mr Horner said atypical BSE occurs spontaneously at a rate of about one in one million cattle regardless of how well a producer takes care of their herd. It had been reported six times in the US, most recently in 2018, as well as a few other countries, he noted.
The Canadian Food Inspection Agency is leading the response and officials are to meet with stakeholders Monday to answer any questions.