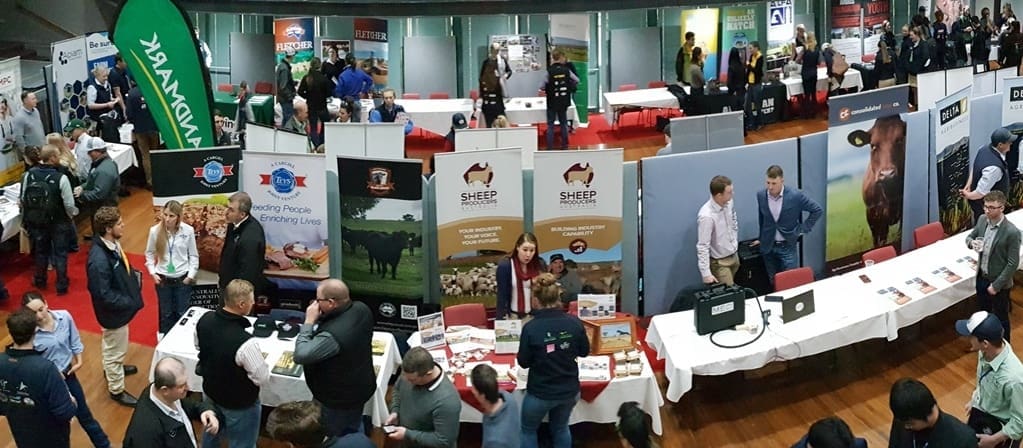 TIME is running out for agribusinesses to register for the ICMJ National Conference careers fair to recruit from among the best and brightest young students about to enter the red meat industry.
The ICMJ National Conference runs over four days from Tuesday July 4 to Saturday July 8 at Charles Sturt University and Teys Australia, and is open to university students from around the world.
And with registrations flowing in from university students from across Australia and overseas eager to participate in the ICMJ National Conference and Competition, the careers fair presents a unique opportunity for the red meat value chain to promote their businesses to the next generation of industry leaders.
ICMJ inspires and supports young people who want to build a career in the red meat industry, with its flagship national conference and competition the launching pad for countless industry leaders by equipping them with new skills, networks and knowledge.
ICMJ President Peter McGilchrist said the conference provided opportunities to both students and agribusinesses alike through the unique mix of career development activities that connected students to industry leaders and prospective employers.
"In previous years there have been up to 50 different companies participate in the ICMJ careers fair in Wagga, with major agribusiness's using it as their primary source of talent recruitment for graduate employment programs," Dr McGilchrist said.
"Students not only have the opportunity to promote their resumes to these companies, they'll also benefit from the amazing line up of speakers confirmed for the program."
This year's program includes big picture presentations from Meat & Livestock Australia CEO Jason Strong, whose own career was shaped by ICMJ; Australian Pork Ltd CEO Margo Andrae; and, internationally renowned meat scientist Professor Graham Gardner of Murdoch University, who leads Australia's Automated Livestock Measurement Technologies (ALMTech) research program.
There will also be a series of presentations capturing the insights of leading producers and processors including Martin Smithson, Coles; Tom Maguire, Greenham; Madison Campbell, Kilcoy Global Foods; Jake Phillips, Angus Australia; and, Garry Edwards, AAM.
ICMJ activities are supported by foundation partners Meat & Livestock Australia (MLA) and the Australian Meat Processor Corporation (AMPC), and over its 33-year history more than 3000 people have attended the ICMJ events.
"Being an ICMJ alumni is more than just having participated in a one-off event during university – it's about being part of a network that is continually looking for ways to give back so that the Australian industry stays ahead of its competitors," Dr McGilchrist said.
As well as the prospects of landing a job through ICMJ, the top performers in the national competition are selected to represent Australia on a tour of the United States red meat industry and compete in a US ICMJ competition.
Companies interested in participating in the ICMJ Careers Fair can register their interest at surveymonkey.com/r/2023ICMJCareerexpo
Universities wishing to compete at the ICMJ National Conference have until May 31 to nominate teams.