REBEL North Queensland MP Bob Katter has called on the Federal Health Minister to subsidise the cost of vaccine for the debilitating Q-Fever virus, following another recent outbreak in North Queensland that is impacting livestock industry stakeholders.
Cairns Tropical Health recently confirmed 23 cases of Q-Fever in the Mareeba area of far north Queensland, and other infections have been reported around Hughenden and Julia Creek impacting cattle producers, livestock transport staff and others.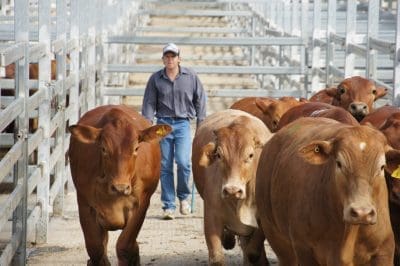 Q-Fever is a bacterial infection caused by the bacteria Coxiella burnetii. The bacteria that cause Q fever can exist in a variety of domestic and wild animal species, but is most commonly found in cattle, sheep, and goats. Humans typically contract Q-Fever when they breathe in dust that has been contaminated by infected animals, or come into contact with bodily fluids from animals.
Mr Katter said the latest outbreak in North Queensland should be taken seriously and that the Federal Government must act.
"At a time when we have a shortage of farm workers due to Covid-19 related border closures, we can't have all our ringers, graziers and cattlemen going down with Q-Fever," he said.
"Q-Fever rears its ugly head with regularity in regional parts of Australia, so it is quite extraordinary that it is not on the Medicare 'freebie' list. If a person gets Q-Fever then you've got a huge health crisis for the Australian public. The Commonwealth Serum Laboratories of course were privatised, so now it costs money to subsidise or make the vaccine free."
Currently the Q-Fever vaccine cost around $150 per dose, and in some cases up to $400, Mr Katter claimed.
He acknowledged that the Federal Government had committed $1.87m to support the development of a new, cheaper Q-Fever vaccine, but said regional livestock workers couldn't wait and the current vaccine must immediately be subsidised.
Mr Katter said a public health awareness campaign relating to the dangers of Q Fever should also be initiated in the beef and agricultural industries.
"A good friend of mine from Hughenden recently went down with Q-Fever, but he didn't know about the vaccine, despite working in the cattle industry all his life," he said.
"Q-Fever is one of the most debilitating diseases that agricultural workers face and contamination can lead to lengthy periods of sickness. The symptoms are so hard to identify that unless you are familiar with the condition, you'd probably diagnose it as flu."
Cairns Tropical Public Health Services Public Health Medical Officer Dr Annie Preston-Thomas said people whose work exposed them to animals, animal products, and animal waste were particularly at risk. This includes abattoir and meatworkers, farmers, veterinarians and other people who work in animal industries.
"High risk workplaces should have a vaccination program to protect their workforce," Dr Preston-Thomas said.
People experiencing symptoms of Q fever should contact their local GP, or phone 13 43 25 84.
People must be screened and tested before they are vaccinated against Q fever.
For more information and to check the Australian Q fever Register to find a doctor specifically trained for Q fever vaccination services.