NSW Farmers is backing calls for an agriculture permit system to address disruptions to routine farm management activities due to COVID-19 border closures.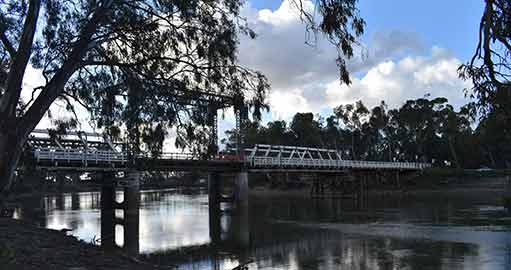 The organisation is liaising with NSW Minister for Agriculture, Adam Marshall, who is seeking approval for an agricultural permit system.
NSW Farmers president, James Jackson, said the recently agreed code for the freight sector had the capacity to be expanded to agricultural workers, contractors and farmers with farms on both sides of the border.
"We do recognise the important intent of the border closures to suppress the spread of COVID-19, but these hard measures are having a major impact on the agriculture sector, food production and the economic health of regional NSW," Mr Jackson said.
"Essential agriculture service workers need to be to able cross efficiently at defined land borders between Victoria and NSW, and also into Queensland.
"Producing food to keep the nation fed is time critical for farmers. Dairy farmers must milk every day, fruit and vegetables must be harvested when ready and ongoing pest and disease management for livestock and broadacre crops is critical.
"Any delays due to requirements for residents outside of the defined border region to fly from Melbourne to Sydney and self-isolate for 14 days places routine farm management activities and animal welfare at risk.
"Beyond the farm gate, some milk and pork processors in NSW are under increased pressure due to the border closures restricting access to staff."
NSW Farmers urges additional work to develop an auditable Individual COVID Safe Plan to complement the requirement for a COVID Safe Workplace Plan.
The current NSW-Victorian Border Permit for an essential worker requires an organisation's chief executive officer to apply for a permit for a specified employee.
NSW Farmers recommends an added step be applied to the individual worker permit application where a series of conditions that must be individually agreed to before the permit could be approved.
Source: NSW Farmers