A series of the popular BusinessEDGE workshops developed by MLA will be held across Northern Australia during Februrary, March and April.
The two-day intensive workshops are designed to give producers skills and knowledge to better understand and improve their business performance.
The next round of courses scheduled for regional Queensland and the Northern Territory include:
Katherine – 28 February and 1 March (Katherine Research Station)

Hughenden – 7 and 8 March

Mount Isa – 11 and 12 March

Roma – 14 and 15 March

Blackall – 17 and 18 April.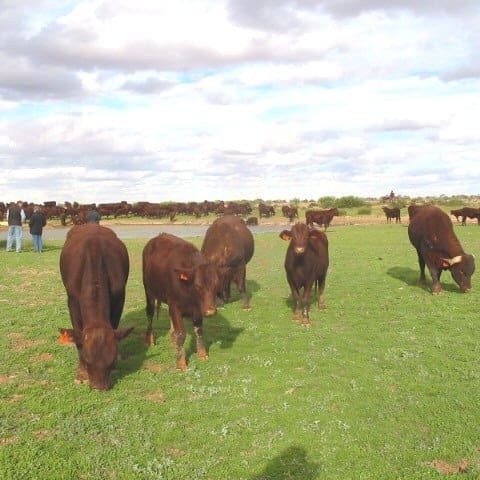 Among the topics covered in the workshop, participants will learn how to determine if their business is economically sustainable in the long-term, and what to do about it if it is not.
They will also learn how to determine if all family needs and aspirations can be funded by the business; how to determine if the business's level of debt is creating or destroying wealth and how much of it the business can afford; how to provision for succession and retirement so that each event is fully funded; and how to allocate rationally for capital expenditure projects so that assets increase in value over time and cash flows improve.
Participants will also learn how to determine if their herd is performing as it should and what to do about it if it is not.
Almost 300 producers have attended the workshops across Northern Australia in the last two years.
One of those was Jean Robins from Hughenden, who said the program, along with the follow-up she received, changed the way she and her family saw their business.
"It gave us a really clear understanding of our business, where we were doing well and where we needed to focus our attention. I now feel more confident in making informed decisions in the management of our business," Jean said.
Two presenters for each course will be drawn from a bank of highly-regarded industry consultants, including:
Ian McLean – a consultant with wide experience in accounting and the pastoral industry.

David Counsell – a respected consultant who also runs a grazing property at Barcaldine.

Phil Holmes – a well-known agri-consultant who designed the workshop, in consultation with MLA, and works widely across northern Australia.

Steve Petty – a respected NT-based consultant with extensive experience across northern Australia

Steve Banney – based in Queensland, with broad consultancy experience across the grazing industry.
Registration for BusinessEDGE is essential as numbers for each workshop are limited. Fully tax deductable course fees range from $1200 for one person from a business to $1000 for three or more.
A $100 early-bird discount applies for registrations and payment four weeks prior to the workshop.
More information about the workshops can be accessed here. A workshop registration form can be accessed here. For further details, contact Jackie Kyte on 0409 564 729 or email jackie@jackiekyte.com.au