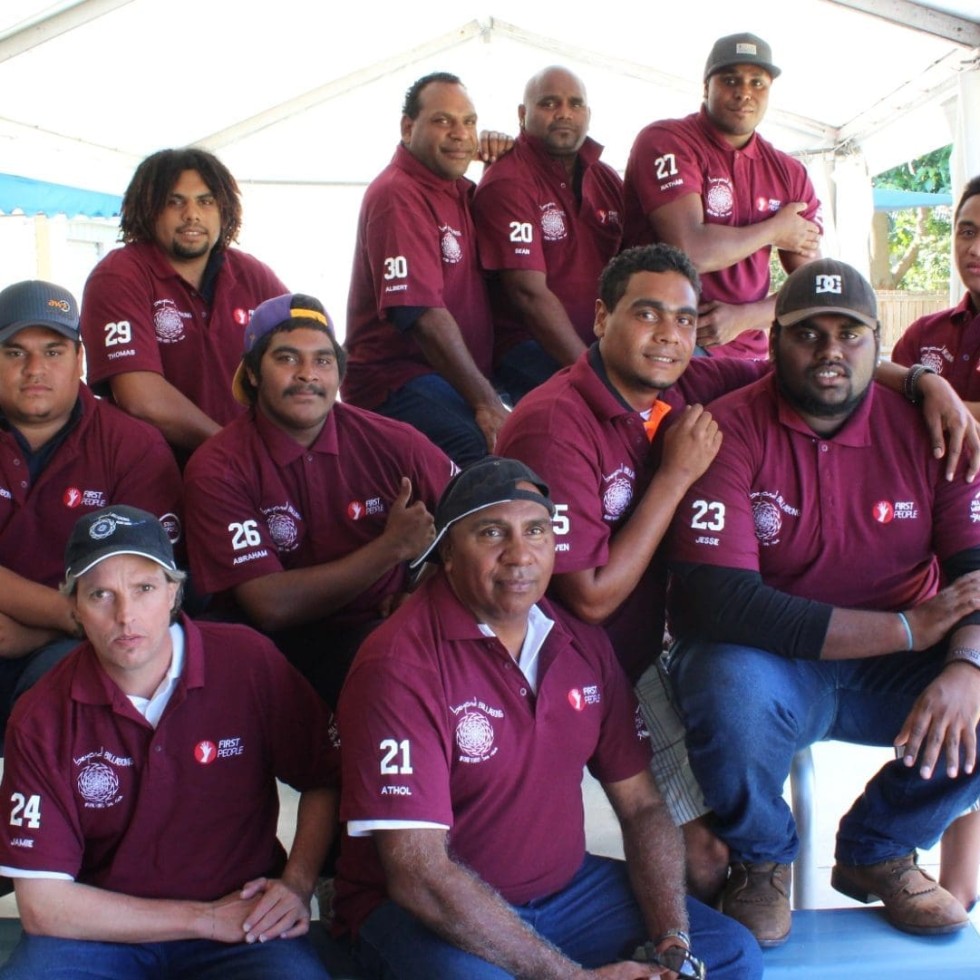 A partnership between recruitment business, AWX and Beyond Billabong, a provider of life and vocational training programs for Indigenous youth, will see a group of young Queensland men move into employment in the meat and livestock industries early next year.
The First People program developed by AWX and Beyond Billabong has successfully secured job placements for the first intake of 11 newly-skilled Indigenous All Stars from Brisbane.
Most will be working in the meat processing and extensive pastoral industries.
Two previous intakes of young people for the First People program were trained earlier in Western Australia, including a group graduating as qualified scaffolders for the building industry.
The young Queensland Indigenous All Stars have embarked on a rigorous four-week course with Beyond Billabong, which is designed to up-skill and prepare individuals for the workforce.
Over the four weeks, the participants are nurtured in a safe environment by Beyond Billabong mentors.
Apart to prepare them for the workforce, the program is designed to help the participants care for themselves and for others, take pride in their achievements and develop a better appreciation of their own identity and potential.
Conducted in Longreach, the program includes activities such as horsemanship, leatherwork, creating Indigenous artwork, computing, and team-building activities. The boys then move to the Sunshine Coast where they cap-off the program.
Beyond Billabong mentor, Kalen Schloss, has been working with the boys throughout the last four weeks.
"The courses focus on the attitudes and core values of respect, safety and positive self-esteem through the creation of a safe, fun and supportive environment," Mr Schloss said.
"We've also focus on supporting ownership over the decisions that we make, and recognising cycles of behaviour to support our pathways into jobs that lead into careers."
On graduating from the work-ready program, the eleven All Stars will be prepared for the positions that currently await them with their new host employers.
AWX director, Cameron Dart said the program did not just provide each graduate with a job – it was also about building a pathway for these boys to develop a career.
"The skills they learn during the program and while on the job with their host employer will prepare them for sustainable and meaningful employment in the long run," he said.
"The employment opportunities that we have available far outweigh the available supply. The 'First People', program is one of the many pathways AWX has developed to engage a group of people in our communities, and highlight ways to steer people into a career."
"There is a real desire for businesses to engage with Indigenous people in the workforce, and yet there is a gap in showing Aboriginal people and corporate Australia how to step-through that process to engage and retain them," he said.
Recognising that Indigenous unemployment is three times higher than non-Indigenous unemployment, AWX has committed to placing 500 Indigenous Australians into the workforce through its First People program.
Through First People, AWX is raising an All Stars workforce of empowered local Indigenous people who are work-ready, and therefore closing the gap between industry and Indigenous communities.
AWX works with organisations such as Beyond Billabong, to ensure that their program utilises cultural understanding and community connection as well as the industry expertise of AWX to find solutions to Indigenous unemployment.
The driving force behind Beyond Billabong is chief executive, Boyd Curran. With ten years' experience in developing training programs for Indigenous youth, he is passionate about the program.
"We are very proud of what this group has achieved over the course of the program," Mr Curran said.
"In making these decisions and accepting this challenge, they will become positive role models in their families and within their communities. But the change doesn't just end when they graduate from the program," he said.
The four week program helps motivate and empower participants through the development of self-esteem and confidence in a hands-on, practical environment of success and personal achievement.
Under the guidance and mentorship of Beyond Billabong and with a strong commitment to change their lives, the first Queensland group of Indigenous All Stars will be deemed work-ready upon the completion of the program this week.
• Beef Central will follow up with the First People graduates early next year to see how they are settling in with their host employers.