Authorities in Brazil have confirmed an atypical case of Bovine Spongiform Encephalopathy (BSE) in a 17-year-old cow in the state of Mato Grosso.
Brazil's Agriculture Ministry said the disease was detected during ante mortem inspection at slaughter. Samples sent to the OIE BSE reference laboratory in Alberta, Canada confirmed the diagnostic test on 31 May.
No part of the animal entered the food chain, and there was no risk to human health, the Agriculture Ministry said. After the necessary material for tests was collected, all other parts of the cow were incinerated.
Brazilian export shipments to China have been temporarily suspended in compliance with quarantine and sanitary protocols between Brazil and China, according to the Agriculture Ministry. Beef shipped after May 30 must be returned to exporters or redirected to other destinations, until the suspension is lifted. Brazil's exports to China will remain suspended until Chinese authorities conclude their assessment of the situation, in compliance with a protocol signed between Brazil and China in 2015.
China also banned beef imports from Brazil in 2012 after Brazil announced a positive BSE test result from a 13-year-old cow that died in December 2010.
China is Brazil's largest beef importer by sales, spending $1.5 billion on Brazilian beef in 2018, totalling 322,400 tonnes, according to the Brazilian Beef Exporters Association. The Meat International Group Research report in April indicated that Brazil makes up 23 percent of China's imported beef market share for the January-April period this year.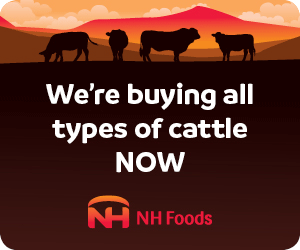 As required by international standards, Brazil officially notified the OIE and importing countries of the latest BSE detection on Friday.
Brazil last reported a case of atypical BSE in 2014 – the third such case identified in more than 20 years of surveillance in the country.
Brazil currently holds an OIE 'insignificant risk' classification for BSE, and it is not expected that this classification will change following the latest detection. No cases of classical BSE have ever been detected in Brazil.
According to the OIE Code, for the purposes of official BSE risk status recognition, 'atypical BSE' is a condition believed to occur spontaneously in all cattle populations at a very low rate. Therefore, the latest detection would not have any influence on Brazil's official BSE risk status recognition.
The case was considered atypical because the animal contracted the BSE protein spontaneously, rather than through feed supply or other sources. Classical cases of BSE are caused when cattle are fed brain or spinal tissue of other ruminants, which is now forbidden in all beef producing countries.