FUELLED by impressive growth in a wide range of destinations, US beef export value and volume shattered previous monthly records in May, according to data released by the US Department of Agriculture yesterday.
While May beef exports were expected to far exceed last year's low totals, export volume soared to a record 133,440 tonnes, up 68pc from a year ago, and value increased 88pc to US$904 million, statistics released yesterday by the US Meat Export Federation show.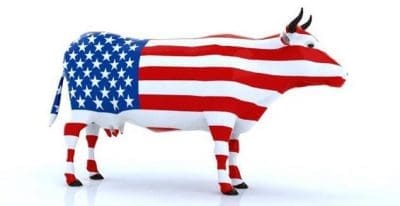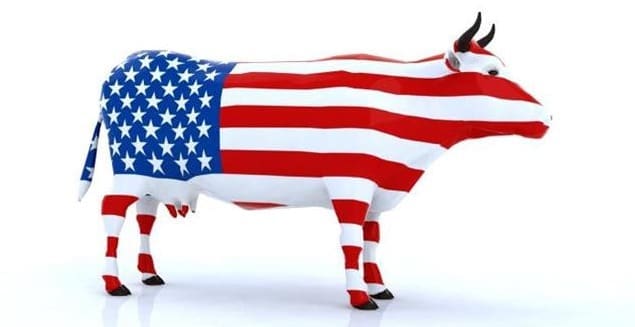 This was the US's third consecutive monthly value record for beef exports, which had never exceeded US$800 million before March. For January through May, US beef exports reached almost 588,000t, up 15pc from a year ago, while value increased 22pc to $3.84 billion.
The May results reflect how the US and Australian beef industries are at polar opposites currently, in terms of production.
Driven by contraction in slaughter due to herd rebuilding, Australia's May exports reached just 76,500t, their lowest in-month level in 20 years, and more than 22pc below the same period last year. In contrast, the US exports in May were not that far short of double those from Australia in the same period – a highly unusual event.
"The outstanding May performance is especially gratifying when you consider where US red meat exports stood a year ago," US Meat Export Federation president Dan Halstrom noted yesterday.
"The US industry last year faced unprecedented, COVID-related obstacles at all levels of the supply chain, and a very uncertain international business climate. These challenges are still not behind us, but international demand has been very resilient and the US industry has shown a tremendous commitment to serving its global customers," Mr Halstrom said in a statement.
He cautioned, however, that labour availability remained a major concern and limitation for the US processing industry, and exporters continued to face significant obstacles when shipping product overseas.
Due to the ongoing, fluid impact of COVID, food service restrictions also continued to affect several key beef markets where dine-in service was either suspended or subject to capacity limits and shorter hours, and tourism has not yet returned in many countries, Mr Halstrom said.
International beef demand will remain strong
"USMEF remains optimistic that international demand will remain strong in the second half of 2021, but the road ahead is not an easy one," he said.
"The US industry must continue to be innovative and aggressive in defending existing market share, while also expanding our customer base by responding to COVID-driven changes in the marketplace and shifts in consumer trends and preferences."
US beef export value in May equated to US$433.18 per head of fed slaughter cattle, up 53pc from a year ago and breaking the previous record by more than $65, MEF's compilation of statistics showed. Exports accounted for 17.6pc of total May US beef production and 14.9pc for muscle cuts only, up dramatically from the year-ago ratios.
January-May exports accounted for 15pc of total production and 12.6pc for muscle cuts, each about 1pc higher than a year ago.
Beef exports to South Korea were record-large in May at 29,400t, up 61pc year-on-year, valued at US$225m (up 87pc). Driven by excellent retail demand in both traditional venues and e-commerce, Korea is the leading value market for US beef in 2021.
Despite some COVID-related restrictions, Korea's food service sector has also been a strong performer for US beef. Through May, US beef captured 66pc of Korea's chilled beef import market, up one percentage point from last year. Chilled volume was 33,000t, up 21pc from a year ago.
The US's May exports to Japan, the top volume destination for US beef, rebounded to 30,700t, up 54pc from a year ago, valued at US$208m (up 71pc).
US taking Australian export market share in China
US Beef exports to China totalled 16,472t in May, only slightly trailing the April record, valued at US$130.2m.
For the first time, in April and May, US monthly beef exports to China have exceeded those from Australia.
With expanded beef access to China in place for more than one year under the Phase One Economic and Trade Agreement, US exports to the world's largest beef import market continue to climb. January-May US exports to China reached 64,763t valued at US$475m – each up 1200pc year-over-year, and already establishing new annual records.
The US is now the largest supplier of grainfed beef to China, supplanting Australia, and accounted for 4.4pc of China's total beef imports in the first five months of the year.
MLA view on US export growth to China
In a recent market summary Meat & Livestock Australia said the Phase-One Agreement struck between the US and China at the start of 2020 had provided unrivalled technical access for US beef exports to China.
"Not only did the agreement wind back trade war tariffs, but the US was also permitted to export HGP-treated beef (albeit within maximum residue limits and with beta-agonists still banned) and beef from cattle over 30-months of age to China," MLA said.
Furthermore, the US was given the ability to apply a systems-based approach to China establishment approvals (unlike Australia and the rest of the world, which seeks approval on a case-by-case basis).
"This allows it to grant new establishments access at a time when COVID has seen other countries' approvals grind to a halt," MLA said.
While initial trade was slow, US beef shipments to China had surged in recent months, it said.
The bulk of Argentine and a large share of Australian beef exports to China were lower-priced commodity products, such as frozen manufacturing beef and hindquarter cuts, MLA said.
The US had not traditionally exported these items to North Asia, given its vast domestic appetite of such product to produce burger patties.
Reflecting variation in both quality and cuts mix, the average China import price of US frozen boneless beef in April was US$7.83/kg, compared to US$7.08/kg and US$4.49/kg for product from Australia and Argentina, respectively.
"To replace the commodity beef from Argentina and Australia, other suppliers – such as Brazil, Uruguay and New Zealand – may need to fill in the gap, although the gap left by Argentina alone could be 200,000–250,000 tonnes per annum and beyond the means of one or a few major suppliers," MLA's recent summary said.
"US beef in China is capitalising on the reduced presence of premium Australian product, particularly grainfed loin cuts, and tapping into the fast-growing demand for high quality beef in the market."
China competing with vigorous US domestic buyer competition
While the US had a substantial supply base to draw on and Chinese demand is strong, China still needed to compete with the US domestic consumer and other affluent quality beef buyers in North Asia, MLA said.
"Demand in the US is currently red hot, as the economy surges amid unprecedented stimulus and a successful vaccine roll-out, and beef prices have jumped going into summer. This pricing pressure may soon weigh in on US beef shipments to China," it said.
In addition, overwhelmed supply chains and logistics have largely limited US beef exports to China to frozen sea-freight.
"To date, China's demand for imported beef has yet to show signs of receding," MLA's summary said.
"With Argentina and Australia limited by market access and other exporters already heavily geared to the market, China beef imports may soon come up against supply constraints. While the US is the world's largest supplier, it will continue to operate in premium, high-priced segments given its price point and need to balance the carcase domestically.
"That said, market access can change overnight, as evidenced recently by Argentina's withdrawal, and will continue to shape the China imported beef market."