THE Australian Agricultural Co's Black Tyre Gala Dinner held as part of Brisbane Show week on Friday night was a resounding success.
Brilliantly led by MC Todd Donaldson, North Queensland regional manager for Elanco, the evening was action-packed with a lineup of speakers and entertainment as well as an auction and a major raffle draw, promoted recently on Beef Central.
All proceeds are going to the Ride to Conquer Cancer charity fundraising project.
The 240 ball-goers were brought to silence as AA Co managing director Jason Strong spoke of the passing of his brother in law just last month from cancer, and explained that even with the money raised, we all collectively need to do more – and faster – to help those affected by the disease.
This set the scene for people to dig deep and support the evening's fund raising.
Bush poet Murray Hartin had the crowd laughing all evening and Todd Donaldson kept things flowing seamlessly, entertaining the crowd.
After dining on AA Co Wagyu and 1824 grainfed beef, the auction got underway. Results included:
Australian Wholesale Meats (AWM) provided great support, taking home a Pullman accommodation package for $540
Truck Cranes Australia purchased an RM Williams voucher for $670
Rural Pumping Solutions Townsville bid to $1500 for a Country Road voucher and also a Cartier men's watch
AWM placed the winning bid of $1700 for the hotly contested Master Kobe Purebred Wagyu hide.
The major auction item for the night, a four-day supply chain tour of AA Co's northern operations for six people, was a highlight and due to such intense bidding, Ross Fraser (Frasers Transport) and Mick Byrne (Byrne Trailers) partnered to secure this for an outstanding bid of $37,000.
On top of that, a last-minute bid by David Statham of Sundown Pastoral Co saw AA Co offer him a second trip for a matched price of $37,000. This brought the evening's total fundraising to a whopping total of $81,660.
Raffle prize draw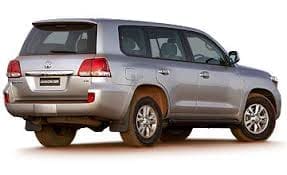 The major raffle draw saw veteran live export industry identity Ian McIvor from Orange, NSW take home the Toyota Landcruiser station wagon, valued at $85,000.
The second prize, a $15,000 Rugby World Cup travel package to London, was won by Damien Donelan from Talwood. Third prize of a road or mountain bike went to the luck winner Wendy Glasgow from Central Queensland. All prize winners were over the moon, looking forward to receiving their prizes.
On Friday afternoon AA Co led the 2015 Ride to Conquer Cancer fundraising efforts, sitting at just over $160,000. After the gala fundraising efforts and with some other contributions to be finalised this week, AA Co's total efforts have achieved over $285,000. The final figure may end up exceeding $300,000 in total.
All proceeds will go to the QIMR Berghofer Medical Research Institute.
Well done to all involved.