BRAZILIAN meat processing giant Minerva Foods has made its first investment in processing operations in Australia's eastern states, reaching agreement to purchase the Australian Lamb Co (ALC) processing and exporting business in Victoria.
Operating through its local entity joint-venture Minerva Foods Australia, the company will take 100 percent of the issued shares in ALC, subject to the satisfaction of certain conditions in the sale agreement.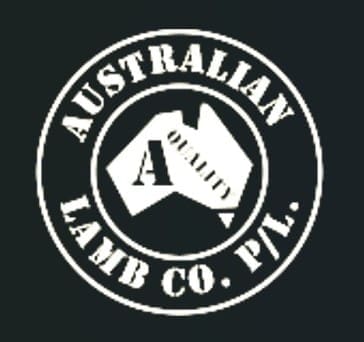 Minerva Foods Australia is ultimately owned  under a joint venture 65pc of which is held by South American based Minerva SA and 35pc by the Saudi Agricultural and Livestock Investment Company (SALIC).
Minerva last year bought two sheepmeat processing plants in Western Australia (see earlier report).
In July this year, Australian Lamb Co annouced that it was exploring sale prospects. Speculation suggested the busines might be worth $350-$400 million. Minerva's Iain Mars was unable to comment, at the time.

Australian Lamb Co's business includes two operational sites, comprising the fully-integrated modern lamb processing facility in Colac Victoria and a boning room/sales and marketing hub in metropolitan Melbourne.
It is expected that a seamless transition will occur when the transaction is completed on 0ctober 31, which will see operations continuing as normal. The ALC executive management team will remain with the business in their current key managerial roles.
Minerva SA, publicly-listed company on the Brazilian Stock Exchange, is a major beef exporter in South America owning processing and value-add facilities in Brazil and other parts of South America, as well as sales offices around the world. The company has a reputation for being more export focussed that other Brazilian competitors like JBS and BRF. In Australia, Minerva operates an export trading business called Independent Meat Traders (IMTP), bought in 2016.
SALIC is wholly owned by the sovereign wealth fund of Saudi Arabia (the Public Investment Fund) and specialises in food and agriculture investments with international presence in various countries including Australia, Canada, Brazil, Ukraine, India and the United Kingdom.
SALIC has directly invested in more than a dozen food producing companies globally including a 100pc stake in Merredin Farms, which operates 211,000ha of farmland in Western Australia and holds 30.55pc stake in Minerva S.A.
Operating for more than 30 years, the experienced and skilled management team at ALC will complement the existing operations of MFA, maximising commercial opportunities and operational synergies, a Minerva company representative told Beef Central.
The acquisition is also expected to expand ALC's international reach and provide opportunities in new and emerging markets. Investment in the workforce, facilities and technology will promote operational efficiencies, drive improvement and continue to grow the business.
Minerva Foods Australia chief executive officer Iain Mars, currently in Paris for the SIAL trade show, said the highly-skilled workforce at ALC produced an incredible product which was well-respected around the world, and the new owners were looking forward to building on this reputation.
"Minerva Foods prides itself on its commitment to sustainability, community and its people and looks forward to engaging with the workforce and broader community," Mr Mars said.
Australian Lamb Co general manager Darren Verrall said the agreement represented a "very exciting time for both companies."
"To bring together the wealth of knowledge, experience and contacts that both businesses possess will be an excellent foundation for growth into the future," he said.
While Minerva's operations in South America are solely beef-based, speculation continues to arise over whether the company will ultimate mount a bid to process cattle, and well as lambs and sheep in Australia.