STRONG interest from the agribusiness space characterised a series of launch events last week for the freshly-minted online freight marketplace www.cargohound.com – with the company's registered exporters and importers already topping 120 companies.
The events, held in Brisbane, Sydney, Canberra and Melbourne were part of the Export Council of Australia's "Managing Freight Costs" workshops – and attracted a broad spectrum of delegates, including representations from the chilled beef, stockfeed and animal health sectors.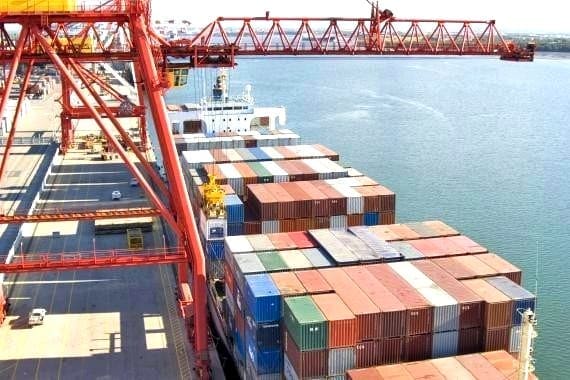 According to CargoHound CEO Ian Smith, this has translated to serious traction for the fledgling business – which recently attracted $800,000 in seed capital from local and international investors to fund its expansion aspirations.
"Since launching last week, we've seen more than 50 'quote requests' flow through the site – including fertiliser imports, stock feed, pulse exports and fruit and vegetable exports.  This 'agricultural trade' is in addition to plenty of interest from local retailers and manufacturers," he said.
Mr Smith's co-founder, Kim Mauch suggested the rural interest was no accident – with each of the businesses' founders having strong ties to the bush.
"I cut my teeth in the meat game – working in logistics roles for abattoirs on Queensland's Darling Downs, including chilled beef export – before moving into stock feed and cotton exports in the late 1990's and more recently importing inputs and feed for the aquaculture industry."
"As a customer I've been able to see where efficiency and transparency in the international freight sector is lacking, and those issues are exactly what we're trying to address with CargoHound."
Ms Mauch said CargoHound was designed to address multiple 'pain-points' faced by exporters and importers, including the ability to source multiple freight quotes quickly, and compare those quotes on a "like for like" basis.
"In my 20 years in the export and import game I've seen quotes presented in so many different forms – even on beer coasters – and if you don't know how to break these quotes down it can be incredibly difficult to make an informed choice."
Speaking at the events, Ms Mauch said CargoHound effectively provided an online template that helped deliver freight quotes based on origin costs, "blue water" costs, and destination costs – making it simple for exporters and importers to get an accurate picture of what they were being charged.
She said CargoHound also allowed a quick comparison based on bottom line price, transit time, overall service provision and an independent "rating" of carriers by prior users.
The Carghound website was developed over a period of three years. Key to its success has been the founder's practical experience in international trade and logistics and close consultation with a wide range of importers, exporters and logistics experts.
CargoHound's Rural and Regional Roots:
Kim Mauch – Co-Founder:
Raised on a beef and mixed cropping property at Killarney on Queensland's Darling Downs. Agribusiness experience includes abattoir administration; chilled beef export; feed milling and trade; cotton export; tree-nut packaging and export; aquaculture input import.
Ian Smith – Co-Founder and CEO:
Raised on Glenwood Merino Stud near Wellington in the Central West of NSW. Agribusiness experience includes animal health, biotechnology, dairy, swine, poultry and animal nutrition. As Trade Commissioner in Chicago Ian represented Australia's trade interests in the Midwest region and also developed an Agribusiness strategy for companies looking to export to the US.
Pete Johnson – Co-Founder and Director:
Agribusiness experience includes journalism; grain and cotton trade, agency and brokerage; cotton industry association representation and supply chain consulting services.  Mr Johnson is currently based in Toowoomba on Queensland's Darling Downs.
Meet CargoHound's founders on this YouTube clip: