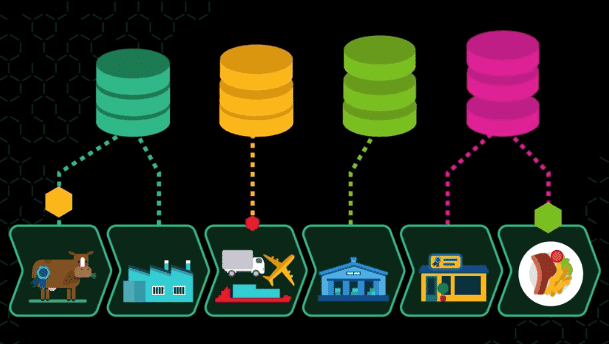 The CSIRO has highlighted the role Blockchain technology might soon play in protecting the integrity of Australian beef.
Blockchain is the technology that enabled the introduction of the digital currency "Bitcoin" in 2008.
But it can also be used to connect different parties in supply chains to provide a secure and trustworthy record of transactions, without the need for trusted third parties such as lawyers, courts, banks or governments to keep authoritative records of commercial transactions.
A Blockchain, often referred to as a 'distributed ledger', stores data in a collaborative way that requires consensus from all parties to verify its contents, making it very difficult, some say impossible, to meddle with without others finding out.
After a year long study the CSIRO yesterday released two reports looking at what blockchain technology may mean for Australian business and industry.
In doing so it has developed a video highlighting the role blockchain technology could potentially play in tracking beef through a supply chain to give consumers an assurance that the premium Aussie beef they think they are buying really is premium Aussie beef, not a mislabeled substitute.
The video explains that agricultural supply chain transactions are typically recorded in isolated data silos, making it difficult and time-consuming to audit the origin of products and prevent imitations from sneaking in.
Blockchain technology, on the other hand, is not owned by any single party. Rather, it's operated by a collective and its inherent resistance to tampering can protect the goods throughout the supply chain.
Click on image to start video (Total time 1 minute 58 seconds):
For further reading on Blockchain technology and what it may mean for Australian business and industry, click here to visit the CSIRO's webpage where both reports can be downloaded.
The reports make several recommendations about blockchain technology for industry and Government in Australia:
Increase research and development (R&D) on trustworthy blockchains;
Test blockchains for 'rainy day scenarios';
Scrutinise technology-specific risks for new systems;
Provide indicative guidance on sufficient evidence for regulatory acceptance of blockchain-based system;
Inform regulators and businesses about the typical technical risks and limitations of blockchain technologies;
Implement technologically-neutral regulation and policy.