AS CONSTANT rain continues to fall across large parts of New South Wales and Queensland, spring pastures seem to be striking and moderating the number of bloat cases in both regions.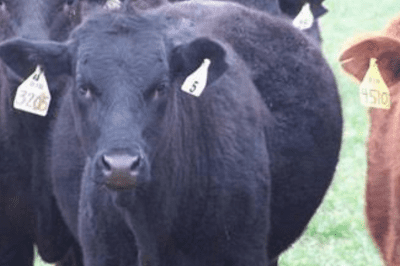 A cold and wet winter raised some concerns about a heightened bloat risk this spring in Southern NSW and Victoria. Bloat often occurs when clovers and other herbages dominate the groundcover – with late winter/spring being the highest risk.
Charles Sturt University professor Bruce Allworth has been tracking bloat cases for several years and last year launched the 'Bloat Alert' app, where producers can upload information about cases on their property – including the conditions, the pastures and the impact on livestock. The free app was launched with the idea of enabling producers to alert other producers when bloat is in their district.
Prof Allworth said while this spring and last year had not been as bad as 2019/20 season, cases were still being uploaded to the app.
"Bloat is all about the seasonal conditions and this year has been a more grass-dominant year then previous years," he said.
"Clover usually gets going when it is drier in autumn because the clover can establish, and the grass takes a while to come through. But this year, the grass has really come through because of the wet start to warmer weather."
Prof Allworth said the early season grass growth had also shortened the timeframe of bloat cases.
"We saw bloat cases from May to September in 2019-20, but this year we have only started hearing cases in late August and hopefully it doesn't go on for much longer," he said.
"While it hasn't been a bad bloat year, it is certainly around and the app has been getting some use in recent weeks."
What management options are there?
Bloat is caused by the same seasonal conditions that cause clostridial diseases, like pulpy kidney – which are most commonly controlled by the "five in one" vaccine.
"The signs of the animal dying from bloat compared to an animal dying from clostridial diseases are almost identical," Prof Allworth said.
"Some people who originally thought they were losing cattle to bloat, found out they were never losing them to bloat after using the vaccine. But I am confident most producers these days know the difference between the two."
Animal health company, Elanco, previously produced Rumensin rumen capsules to stop bloat in cattle. However the product was taken off the Australian market in 2013, with reports of slower-than-expected payout rates potentially endangering WHPs. It is still available to New Zealand producers.
An Elanco spokesperson said the company was working through the process of bringing the capsules back to Australia.
"We are currently developing a reformulated capsule for use in Australia, with support from MLA," the spokesperson said.
"This involves trials to ensure suitability for Australian conditions and to address APVMA requirements. We can't speculate regarding the timing of their potential return."
There is also dedicated lick supplements to manage bloat, which are said to be effective. Prof Allworth said the main challenge was making sure cattle were using it.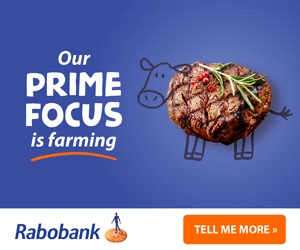 "The problem with loose licks is trying to work out whether the animal has had the right dose when they need to be protected," he said.
Worth too much to risk
Central West NSW Summit Ag mixed farming specialist Ben Romeo said some of his clients had been experiencing bloat cases this year.
"We have lost a few cattle on the Central Tablelands, but their season has only kicked off in the last couple of weeks with some warm weather and clover coming away," Mr Romeo said.
"This year has been all about management and a lot of my clients have been doing it as a preventative measure – they are worth too much to let one die. I had one client lose two overnight after a frost event and just brought forward the management plan for that reason."
Mr Romeo said clover was certainly present in the area and some were worse for bloat than others.
"The clover has gone berserk and most of the pastures I have been dealing with have white clover through them," he said.
"But I would agree that the pastures have come on quicker than recent years and it has made for a good mixture of feed."