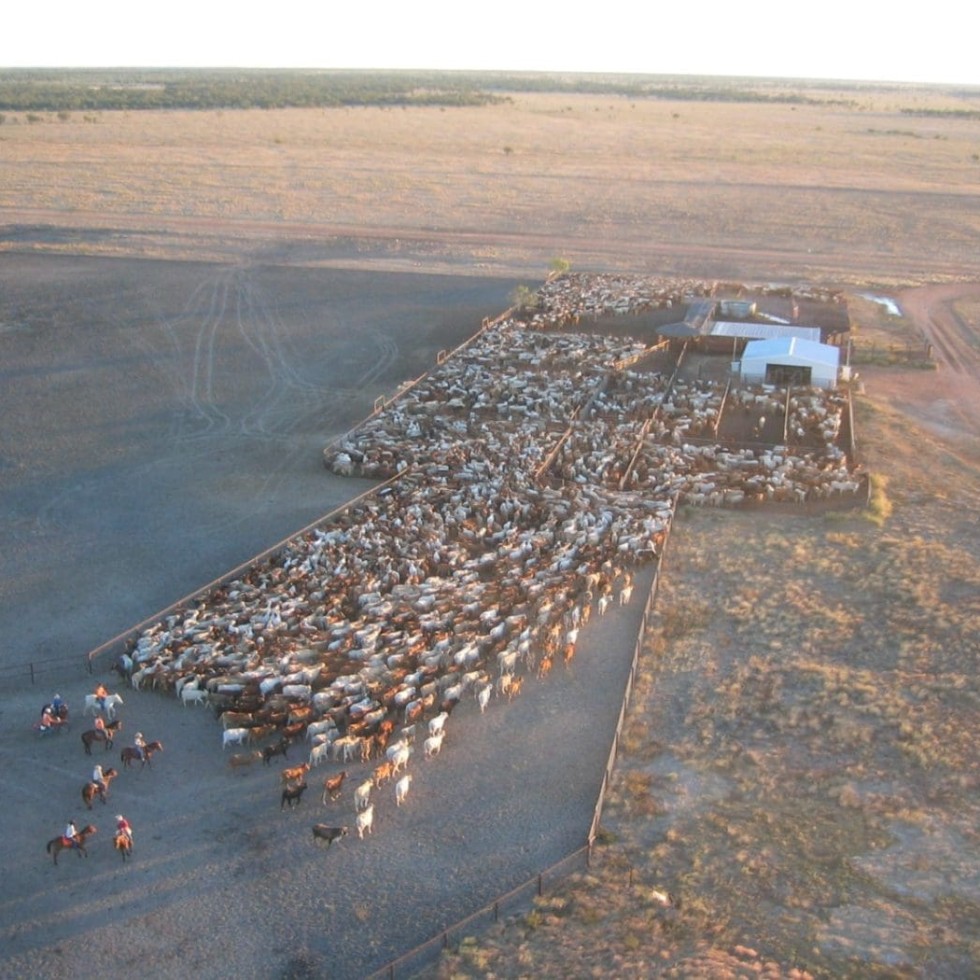 The Australian Agricultural Company needs Government support worth $35 million in order to proceed with the development of a meat processing project outside Darwin, chief executive David Farley told an investor briefing this week.
"There is a list of community-based assets that we see as necessary to support the Darwin abattoir proposal," he told the gathering.
"As an example, there is a need for 145 powered refrigerated container sites at the Port of Darwin. We need road access off the major highway into the site; we need rail crossings; we need the delivery of gas, water and power to the site."
"And under our OH&S rules, for example, we will need access to a medical clinic within a defined range. All of these assets we cannot build, nor finance. They need to be community or state-based, and total about $35.7 million in value," Mr Farley said.
"So we need the NT and/or Federal Government to make a commitment alongside us, to make the plant work. Our own commitment will be $80-$85 million, with co-investors."
AA Co continued to make good progress in its abattoir development plans, which would produce a facility designed to process 1000 head daily at full capacity. The company hoped to have positive results from the current Public Consultation process over the development by the end of February.
"Pending government approvals and government infrastructure funding being secured, the AA Co board will then be in a position to consider the appropriate capital structure and final project endorsement," Mr Farley said.
"When we look at the economics of the plant, and especially when aligned with the Government's clean energy policies, the location of an abattoir near Darwin will reduce something like 6.6 million road kilometres each year from not having to truck cattle south for slaughter."
The plant itself would be carbon-efficient, and would not carry the carbon tax burdens of the 'old plants' on Australia's East coast. More importantly, using the technology that would position the plant for the requirements of the southeast Asian beef markets, would pay big dividends, he said.
Not only would the plant itself be carbon-efficient, but in a clean-energy conscious world, its location offered the opportunity to put carbon-efficient lines of meat into overseas supermarkets in Europe and elsewhere, carrying offset carbon credits, or premiums attached to that meat because of its carbon credentials.
Turning to other parts of the company's operations last year, AA Co has estimated its losses associated with the live export market closure as being worth $5 to $8 million to the business in physical cash losses. That did not include consequential losses.
"We had to spend a lot more money in reversing logistics, repositioning and redirecting cattle set up for live export to different markets," Mr Farley said.
In stark contrast with the overall industry trend last year, AA Co exported more cattle live in 2011 (80,177 head) than it did the previous year (about 75,000 head).
Asked whether this reflected preferential supply treatment by exporters towards AA Co, in comparison with the broader northern grazing community, Mr Farley's response was that the most important thing was that AA Co was in a position, when it shifted the cattle, it could see a lot of cattle still stranded in the region, below the shipping weights.
"AA Co was the major market-maker to the family operators, and supplied most of the liquidity into the north to keep it going," he said.
"That liquidity came from us being able to buy cattle, and after repositioning those that were ready, being able to buy lighter cattle and put back into place. We were able to keep a steady hand on the tiller and help a lot of people through," he said.
In terms of live export operations out of Darwin, AA Co had had successful last year in exporting not only to Indonesia, but to other customer countries as well.
Mr Farley told the briefing the key operational driver in 2011 was the exceptional season, which was shaping up to be repeated in 2012, the way the season was going.
"Having a good season is one thing, but making the most of it is another," he said.
"That's where our strength of management came to the fore. We did some excellent cattle purchasing at the front-end of the year, and we are now enjoying the benefit of those bought cattle as they are grown out."
Greater management emphasis on fertility performance was also paying off.
Due to the sheer scale of the enterprise, AA Co's branding performance in past years has often looked modest in comparison with nearby family-scale enterprises, which tend to be more closely managed.
Driven by greater employment of pregnancy testing, as well as the big season, AA Co set a company record for branding percentages of 74pc in the year just past, Mr Farley said. That impact produced a total of 156,000 branded calves across company properties for the year.
The noticeable increase in herd size – up 15 percent or 88,000 head from a year earlier to 665,000 head in 2011 – was due to both natural herd growth through seasonally-driven calving increase, as well as the $27 million purchase of 53,000 head of Brahman cattle from the Tipperary group.
The 2011 year saw total numbers of cattle sold rise dramatically by 75,000 head, to 239,700 head, with a solid increase in margins per head. Excellent seasonal conditions and grass loads saw the number of grassfed cattle turned off grow to 20pc of overall cattle sales, almost doubling from a year before to 47,200 head.
In contrast, shortfed/Wagyu grainfed numbers went backwards, each declining about 5000 head from the year previous, reflecting the current tight grainfed trading conditions.
During question time, Mr Farley was asked by Beef Central about the alignment occurring between AA Co and the Tipperary group, in terms of large-scale cattle purchases and agreements to lease the NT property, in the context of a controversial rejection by shareholders two years ago over the board's proposal to purchases the company.
Mr Farley said AA Co not only had a new board since those earlier events, but more importantly had new management in place, that had clearly-defined strategies for the southeast Asian live trade and the northern abattoir investment.
"The success of both will be linked to how well we manage supply chains, and Tipperary will play an important role in that, as will flood plan country we are leasing around Darwin," he said.
Looking ahead, Mr Farley said the growth in numbers and efficiency within the AA Co herd was well aligned with global beef supply trends, with lower cattle supply coming out of the US and disruptions to breeding herds in Europe.
But like every other Australian meat exporter, the ascending Australian dollar was taking some of the shine off those opportunities.
He said given internal herd increases, the company would be more self-sustaining in terms of cattle requirements, rather than having to buy larger numbers of outside cattle as it had in previous years.
This year's financials, reported on Tuesday, showed an increase in revenue of 32pc over the previous year, which was clearly reflected in gross margin. Following a typical pattern, the bulk of the earnings occurred in the second half of last year, reflecting the good season last year and subsequent turnoff patterns to optimise weight.