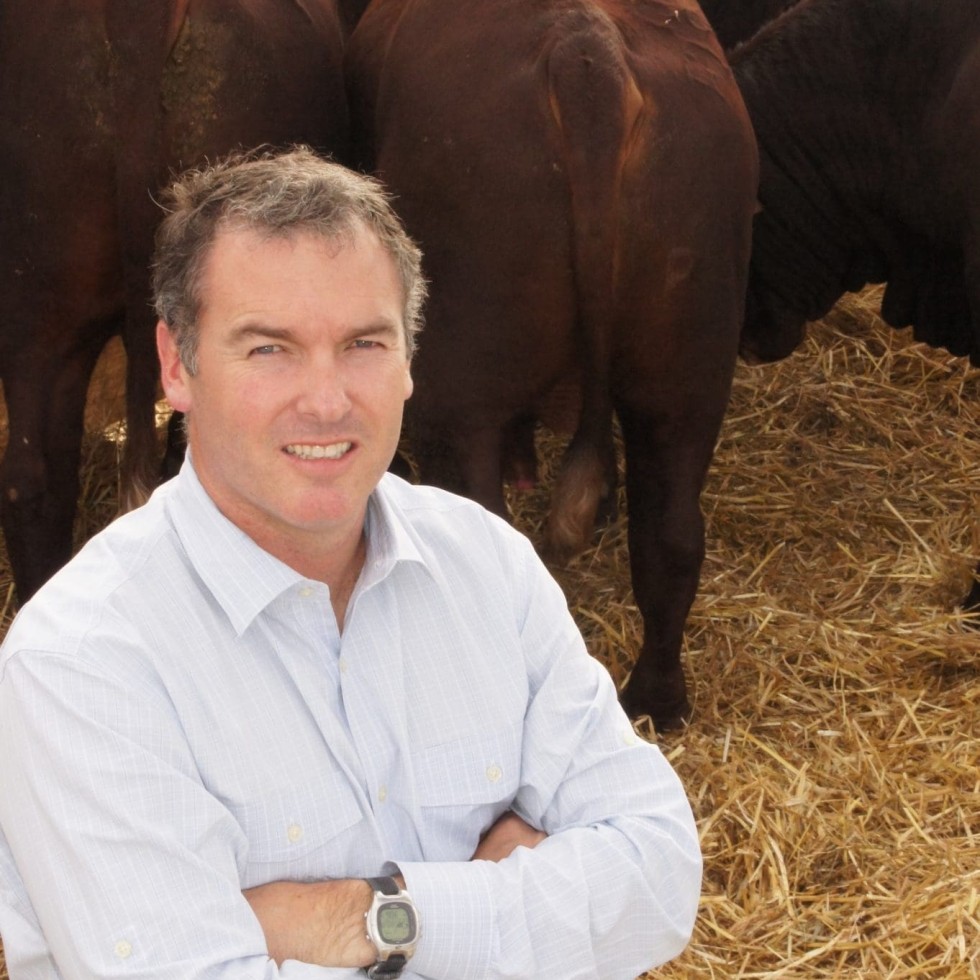 Scott Hansen could hardly have chosen a more difficult point in Meat & Livestock Australia's 13-year history to take over the reins as head of the industry's producer-owned service delivery company.
On one hand, MLA is under considerable pressure in some quarters over its response to the recent animal welfare disclosures in Indonesian abattoirs. The extent and effectiveness of its longer-term efforts to prevent such episodes from occurring in export customer countries has come under question.
Elsewhere, some of Australia's biggest and most prized export beef markets like the US and Japan are in difficulty, driven by a powerful combination of a rampant currency which is making Australian beef less competitive, flat import demand due to continuing global economic malaise, and resurgent US exports.
At 39 years of age, Mr Hansen is easily the youngest managing director to steer the company's course since its inception on July 1, 1998. So is he up to it?
Some say he's too young. Some say too inexperienced. But it has to be said, spend any amount of time in conversation with Scott Hansen over industry affairs and it becomes patently obvious that he is a person of considerable capacity, and bears an old head on young shoulders. Having interacted with him over industry affairs for the best part of ten years, Beef Central would describe his management style as measured, rather than spontaneous; a solid consensus-seeker and consolidator rather than a visionary.
His career path has followed a remarkably similar pattern as that of his predecessor, David Palmer.
Both men managed MLA corporate affairs as their first senior appointment in MLA ranks. Both spent time managing the producer-company's North American region operations.
In David Palmer's case, that came after he narrowly lost-out to Mark Spurr in the managing directorship selection process of 2002. It was felt, at that time, that despite his obvious talents as a communicator and administrator, Mr Palmer lacked breadth of operational experience. A stint managing the company's affairs in the important US market was seen as a valuable means of strengthening his marketing, trade and diplomatic skills.
Scott Hansen's two-year US region management stint could possibly have been made for similar reasons, although to some extent, Mr Palmer's decision to take early retirement may have hastened the redeployment process.
Mr Hansen's early years were spent on his family's cane farm near Innisfail in North Queensland, before the family relocated to Stanthorpe, where they ran a small Murray Grey breeding herd as a sideline to other business interests.
Holding a passion for cattle from a young age, Mr Hansen spent time as a schoolboy helping Charolais seedstock identity David Bondfield prepare Palgrove's sale teams. He also won the Country Life Darling Downs Junior Judges competition in about 1986, entitling him to compete in Young Judging on the biggest stage, at the Brisbane Ekka the same year.
"At one stage I just wanted to leave school and become a jackaroo, but well-known local Warwick cattle ET vet, Cedric Wise, who I helped on holidays and weekends, encouraged me to continue my studies," he said.
Mr Hansen completed a degree in Rural Science through the University of New England, before heading overseas, where he worked in banana plantations on the Golan Heights in Israel; trained hunting horses, and worked on dairy farms and cropping enterprises in the UK.
Early VFF role
On returning to Australia, he took up a position with the Victorian Farmers Federation, giving him his first taste of industry affairs management during the period of industry restructure from 1996 to 1998, under Tony St Clair.
Mr Hanson quickly moved on from his initial role covering sheepmeat issues, becoming executive director of the VFF Pastoral Group in his mid-20s, working with people like Sandy Troop, Bill Whitehead, Gerald Martin and Jim Alexander.
"I've been lucky in getting exposure to people like Roger Fletcher and Neville Newton on the processing side, and producers like Robert Seymour and John Wyld providing advice and guidance from an early stage in my working career," he said.
In 1999 he joined Victoria's DNRE (state agriculture) department, attracted to the prospect of working alongside people like Mike Taylor and Bruce Kefford in the organisation's policy group.
At the end of 2001 Mr Hansen joined Sheepmeat Council of Australia as executive director, walking straight into the firestorm of the Section 201 tariff issue that the US had placed on the Australian lamb industry. The Cormo Express live export mortality issue was also played-out at much the same time.
US market experience
In 2003, he was approached to join MLA, accepting a role as corporate communications manager, a role filled previously by David Palmer, who was later redeployed into MLA's US regional management position. He also looked after MLA's live export industry portfolio for two years, before succeeding Michelle Gorman as North American regional manager in 2009.
"It was an interesting period in the US market," Mr Hansen recalled. "The A$ was worth US60c when I arrived. By the time I left a month ago it was worth US105c. Our livestock prices moved considerably over that two year period as well, especially lamb," he said.
The big issue for the sheepmeat industry during his term in the US was in finding alternative solutions for the food service sector, which wanted to retain Australian lamb on the menu, but was finding the booming price of lamb racks prohibitive.
"We explored other, less-expensive cuts, different preparations, and ways to shift the American consumer's perception of lamb from being a 'special occasion' restaurant meal into a more 'everyday' meal option," Mr Hansen said.
The aim was to deliver lamb in a more palatable fashion, rather than just as a 'heavy duty' roast-type meal. Aided by the emerging Global Financial Crisis, MLA had considerable success, because so many restaurants were looking for a cost-effective option, including ground lamb and lamb burgers. The product, presented in major supermarkets as vac-packed one-pound bricks, was selling alongside high-value items like Bison at US$7.99-US$8.99/lb.
That opportunity today was somewhat ameliorated, however, because lamb shoulder meat, which was originally being ground for US consumption, is now in such high demand in exports markets other than the US that it is now more attractive to export elsewhere.
The marketing focus in Australian beef into the US during Mr Hansen's term was also impacted by the GFC.
"The key focus was on selling to food service the message that Australia was a good, safe, complementary source of supply to US domestic supply; and that the MSA grading scheme could be used to ensure a quality at least consistent with what they were already using," he said.
That strategy was successful in getting several large US commercial retail chains to adopt Australian beef into their buying programs, particularly for quality grassfed (see earlier story "US penetration growing for quality grassfed").
"Quality Australia grassfed and Certified Organic beef is not as price sensitive as the commodity end of the US market, and at the point where the A$ was breaking through parity with the US$ earlier this year, chilled grassfed (and Organic) sales were climbing 20-25pc year-on-year," Mr Hansen said.
"It represents an exciting opportunity for Australian brands to take a foothold in the US market."
See separate story tomorrow "R&D early priority in new MD's work"