THE Australian red meat industry is moving to develop a benchmarking tool to measure animal welfare and demonstrate its continuous improvement in a new research project now underway.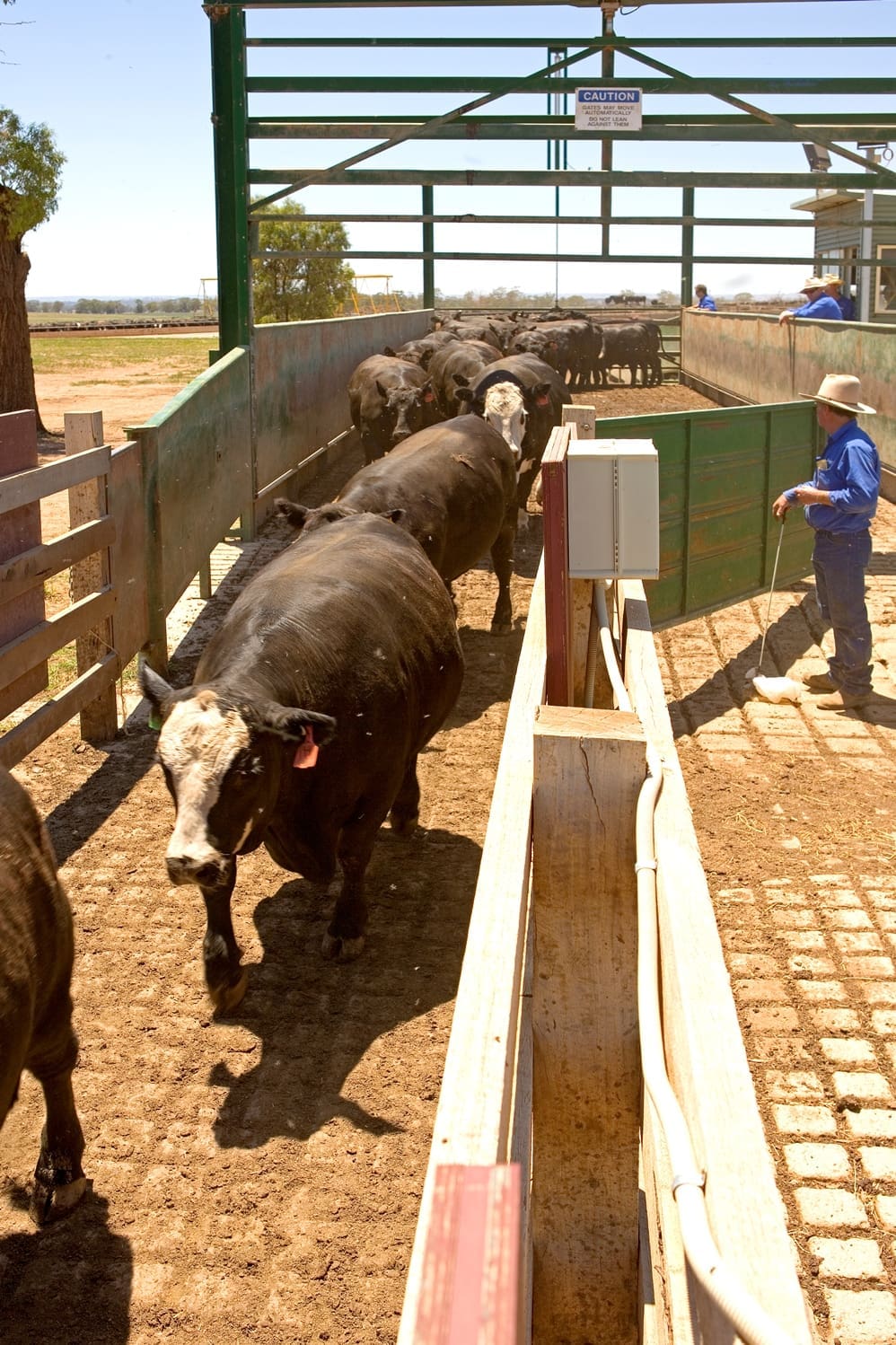 The Welfare Benchmarking and Management project is one of ten projects to be funded by the Strategic Partnership for Animal Welfare Research, Development and Adoption (RD&A).
The Partnership is a collaboration between Meat & Livestock Australia (MLA) through the MLA Donor Company (MDC), and some of the country's leading research bodies to undertake ground-breaking projects focused on animal welfare.
Meat & Livestock Australia general manager for research, development & innovation, Sean Starling, said the five-year project would develop a framework for risk assessment, monitoring and data analysis in order to improve welfare management of cattle and sheep as they move through the supply chain.
"The project is built on the concept of welfare performance as a continuum, rather than a pass/fail assessment. This change in the approach to welfare should enable industry to engage in ongoing improvement of practices that affect animal welfare," Mr Starling said.
He acknowledged the contribution of Dr Jim Rothwell, outgoing MLA program manager for animal health, welfare & biosecurity, for his leadership and implementation of the initiative.
"Securing ongoing consumer and community support for the red meat industry by continuously improving animal welfare is a key priority of the livestock production sector," Mr Starling said.
Animal welfare is one of the core pillars of the Meat Industry Strategic Plan (MISP) 2020 and one of the six strategic pillars of MLA's Strategic Plan 2016-2020, and the project directly addressed that priority, he said.
"By developing this framework, the industry can demonstrate how it is monitoring and improving animal welfare. The evidence generated through applying the process may allow the development of new products and will enable livestock industries to meet market demands for welfare assured products."
The project is being led by principal research scientist, Dr Caroline Lee, CSIRO Armidale, in collaboration with the NSW Department of Primary Industries and The University of Melbourne.
Dr Lee said benchmarking had been demonstrated to be a successful tool in other agricultural sectors and it made sense to use it to measure animal welfare in the livestock production sector.
"It could have a massive impact on the industry in terms of benchmarking animal welfare and demonstrating how it's improving," she said.
The framework is based on a concept developed by CSIRO's Ian Colditz and colleagues and will comprise three modules for assessing welfare – animal based measures, resource based measures and management based measures.
"We will incorporate existing and new practical measures and look at factors such as animal behaviour, health, production, reproductive performance, feed, water, and climate, while management measures we will look at include animal husbandry practices such as the use of pain relief," Dr Lee said.
"Further into the project, researchers will work with producers who will receive confidential feedback to benchmark their performance over time compared with other producers.
"We will identify practices that leading producers are using to improve welfare performance, and we will also try to integrate any existing data collected by the industry, starting with feedlots, then apply to extensive beef and sheep production systems. We're starting with the feedlot sector because they record a lot of their management processes and collect a lot of data around inputs, animal health, and productivity.
"There's also the potential to integrate new technologies into the data, such as automation work that's underway to detect bovine respiratory disease (BRD) in feedlot cattle."
More information about the Strategic Partnership for Animal Welfare RD&A, can be accessed here.
Source: MLA