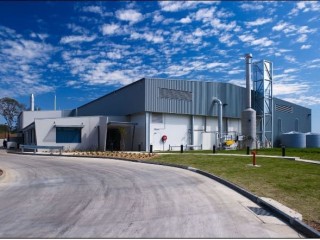 Two vastly different, but equally successful companies from the beef sector were among the significant winners in the Queensland Premier's Export Achievement Awards announced last night.
The agribusiness division award went to vertically-integrated beef supply chain, the Australian Agricultural Company, while Toowoomba-based beef stock manufacturer and exporter CJ Nutracon was also acknowledged with the Tom Burns Export Award.
It was AA Co's second successive award in the agribusiness category, recognising the company's "outstanding international success in the field of agricultural products, services and technology."
AA Co will now compete for the National Agribusiness Export Award, which it won last year, against the likes of NSW state winner Atron Beef, highlighted on Beef Central a month ago.
AA Co acting chief executive Craig White said the company had significantly diversified its export business in the past 12 months, with significant new customers in markets like Taiwan and Europe, as well as growing exports to China.
"It is a great honour to be recognised as one of Queensland's best exporters," he said. "We have a terrific team with a focus on growing our supply chain to Asia and building on the success of our marketing there."
AA Co is Australia's largest integrated cattle and beef producer, exporting about 17,000 tonnes of boxed beef and more than 130,000 head of live cattle in 2012.
The company claims to be responsible for more than 50 percent of Australia's premium Wagyu beef exports.
The awards saw Toowoomba-based beef stock producer CJ NutraCon presented with the Tom Burns Award for export excellence.
CJ Nutracon is a division of the CJ Group, a conglomerate with market leading brands in South Korea's biopharmaceutical, entertainment, media and home shopping sectors.
At a purpose-built factory constructed near Toowoomba seven years ago, CJ Nutracon uses self-designed cooking and enzyme hydrolysis processes to convert beef leg bones and meat into a range of liquid beef stock concentrates.
A large proportion of CJ Nutracon's liquid beef extract is exported back to its parent company CJ Foods in South Korea, where it is combined with other ingredients to manufacture a popular powdered beef stock called 'Dashida', one of the biggest selling beef-flavour enhancers available in the Korean market.
The factory has grown to become a recognised global leader in stock production, exporting real beef stock, beef leg bone extract and other meat extracts to customers in China, Taiwan and the United States, and is also looking to expand its range of customers within Australia.
CJ Foods established its first offshore beef stock manufacturing plant in Oklahoma in the United States in 1998, but decided to relocate to Australia when the detection of BSE shut down all exports of beef and beef-related product from the US in December 2003.
Australia was selected because of its pure environment and clean herd health status, while Toowoomba was chosen because of its proximity to cattle processing plants in south east Queensland and northern New South Wales, and to eastern Australia's feedlot industry.
After opening its $27 million plant in 2007, which houses an on-site laboratory with the latest technology and employs 23 staff, CJ Nutracon now generates current sales worth in excess of $15 million annually.
Last year CJ Nutracon was named Queensland's Regional Exporter of the Year in the 2012 Queensland Premier's Export Awards.
The Tom Burns Award recognises export excellence in the Asia-Pacific. CJ Nutracon will now represent Australia in the Australian exporter of the year awards to be held in Melbourne next month.
Queensland Premier Campbell Newman said this year's winners continued to raise the bar in international markets, putting Queensland on the map as a major global supplier.
"These are businesses which are responding to the demands of the international economy, and succeeding in the process," he said.
State Treasurer Tim Nicholls said the awards showcased the vast range of products and services Queensland companies are taking to the world.
"There is no limit to Queensland's success, with many of our local companies considered leaders in fields like manufacturing, education and training, biotechnology, mining, construction, agriculture, IT and creative industries. I congratulate these exporters for their dedication and their innovation, and thank them for their contribution to Queensland," Mr Nicholls said.
RELATED ARTICLE: The stock market: Turning bones into a multi-million dollar business