Australian beef exports and prices are expected to rise in 2013-14, according to National Australia Bank's latest Rural Commodities Wrap.
This outlook is supported by the rapid increase in demand from emerging markets, depreciation of the AUD and a clearer trajectory for economic recovery in a number of advanced economies.
Following a very challenging period for beef producers, NAB is forecasting solid demand from key emerging markets as well as the United States and Korea.
Australian beef and veal exports reached a record 1.01 million tonnes in 2012-13, and NAB expects volume exports to increase another 2 percent in 2013-14. The value of exports is also expected to grow as the weakening exchange rate increases competitiveness for Australian beef in the premium market.
General Manager of NAB Agribusiness, Khan Horne, said Japan, the US and Korea continue to dominate the top three spots for Australian beef exports by volume, however this is waning.
"Their combined share was down to 69 per cent in 2012-13, from 90 per cent in 2005-06," said Mr Horne.
"Beef exports to China had an unprecedented surge in late 2012 and have maintained a strong pace to be the largest positive contributor to growth in 2012-13.
"Despite traditionally slow demand for beef in summer, we expect the strength in shipments to China to be maintained in the near term, due to the underlying fundamentals of a rapidly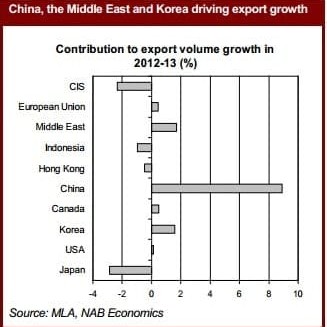 rising middle class incorporating more protein into their diet, and a weaker AUD favouring export competitiveness."
Exports to the Middle East grew by 51 per cent in 2012-13, making it the second largest contributor to export growth.
Provided Saudi Arabia's ban on Brazilian beef is maintained, Australian beef and veal exports to the region are expected to rise by around 4 per cent to 50,000 tonnes in 2013-14.
The US is likely to be a very lucrative market in the medium term, with domestic production expected to fall further this year and the United States Department of Agriculture forecasting imports to increase almost 8 per cent. Australian exports to the US are expected to increase by around 5 per cent in 2013-14.
In the near-term, Australian beef trade to Korea is likely to remain stable, while Japan and Indonesia are likely to continue to be very challenging markets in which to operate.
In Australia, the Bureau of Meteorology is forecasting average to above average rainfall for the next three months across most of the mainland, including Queensland.
The seasonal outlook should support prices as restocker activity gains pace, and NAB is forecasting the Eastern Young Cattle Indicator (EYCI) to average 4.5 per cent higher in 2013-14. Beef production in 2013-14 is expected to grow marginally by 1.5 per cent, with a slower slaughter rate offset by increased carcass weight.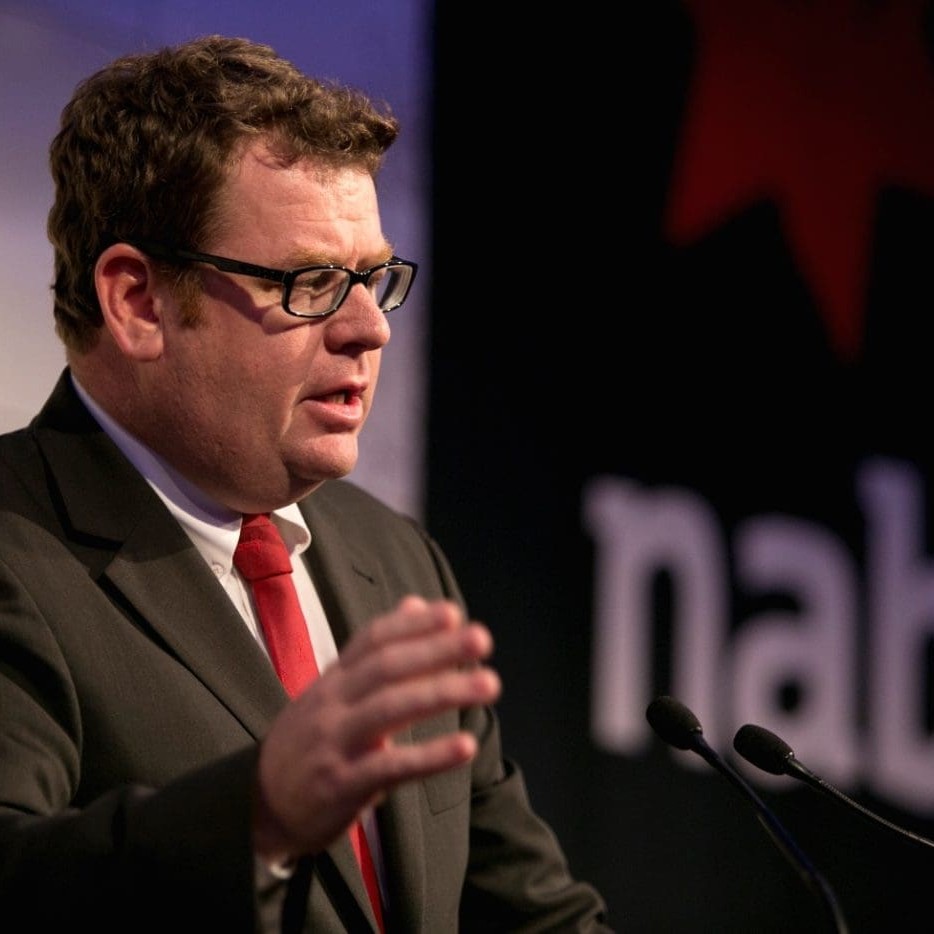 While the AUD/USD rallied in the second week of August, NAB is forecasting a somewhat deeper and faster AUD depreciation path to 0.86 at the end of 2013 and down to 0.80 at the end of 2014.
Looking at the NAB Rural Commodity Index, the continued momentum in domestic livestock products and a depreciated AUD saw a 2.6 per cent rise in the index in AUD terms in July. This corresponded to a marginal decline of 0.1 per cent in USD terms.
The rise of the AUD index was due to a broad-based rise in commodity prices, apart from wheat, including a lift in cattle prices by 4 per cent, lamb by 5 per cent, wool by 1 per cent and dairy by 3 per cent.
Source: NAB. Agribusiness View provides the latest insights from NAB Agribusiness. Visit nab.com.au/agriview for more information.