Beef Central has prepared this last-minute Christmas gift suggestion list, for beef industry stakeholders who have not yet filled their quota for friends or loved ones….
Never a dull moment
If your house is anything like Beef Central's, dull kitchen knives can be a source of great irritation to culinarily-challenged, busy wives (or husbands). Avoid the grief by investing in a latest generation electric knife sharpener from Total Knife Care.
Electric sharpeners once had a reputation for being way too aggressive on the blade, and a far cry from the traditional wetstone and steel method. Not any more. Latest generation Nirey sharpeners do a precision job, in moments. There are no more excuses for a blunt blade, on anything from a vegetable peeling knife to a butchering weapon.
Prices start from $159 for the Nirey 'Recreational' KE198 model (more than adequate for home use, in Beef Central's opinion) to $333 for the Nirey Pro 3000.
Available online or in-store through Total Knife Care
Exploding myths about climate change
Academic, Ian Pilmer's latest book, "How to get expelled from School: A Guide to Climate Change for Pupils, Parents and Punters," was released this month.
Are pupils, parents and the public being fed political propaganda on climate change? Now is your chance to find out.
Professor Pilmer gives 101 simple questions (with answers) for you to ask teachers, activists, journalists and politicians. The climate industry adjusts the temperature record and withholds raw data, computer codes and information from scrutiny. Computer predictions of a scary future don't agree with measurements. Past natural climate changes have been larger and more rapid than the worst case predictions yet humans adapted.
Is human-induced global warming the biggest financial and scientific scam in history? If it is, we will pay dearly.

Retailing online for $29.95, Prof Pilmer's book is available here
Say it with Meat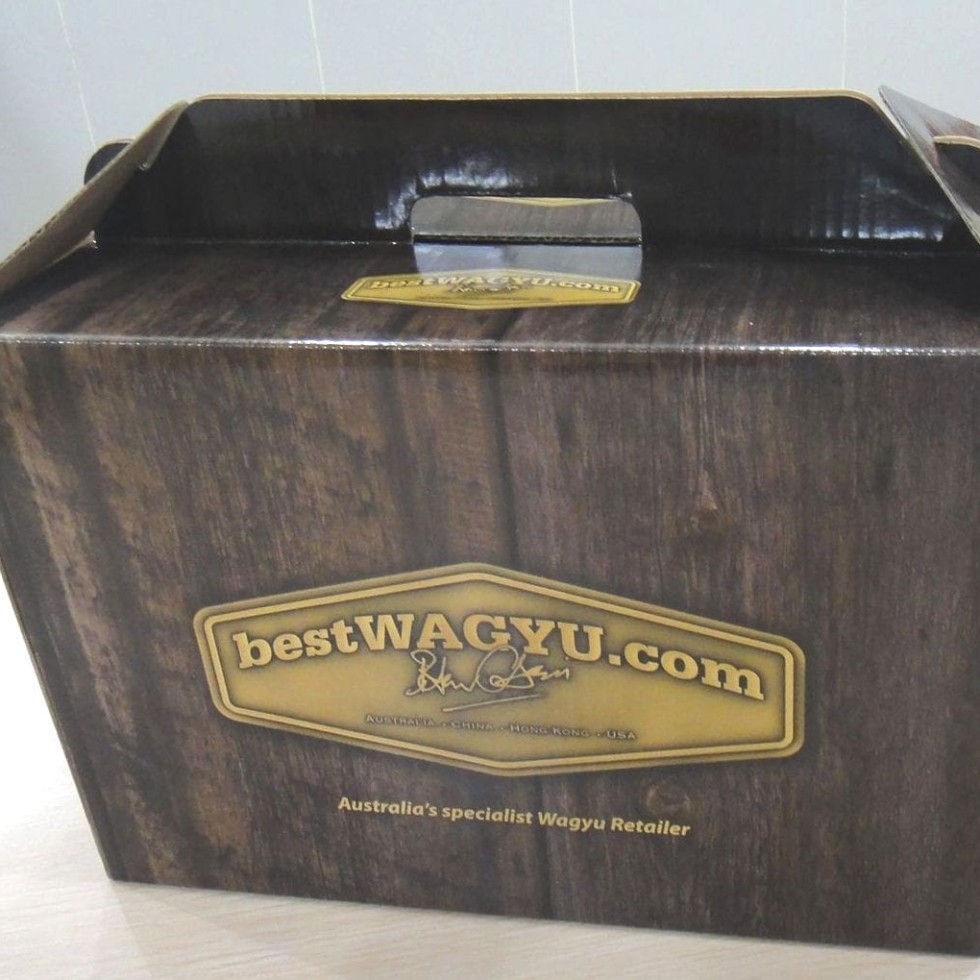 Ever wondered what all the fuss is about with Wagyu beef? Here's your chance for your friends, relative and acquaintances to find out.
Kobe's Gourmet butchery in Brisbane and leading Wagyu producers and exporters Cabassi & Rea can deliver various gift packs of Wagyu beef, within realistic distances of major capital cities and regional centres across Australia.
Cabassi & Rea is arguably Australia's most decorated beef brand, with its Wagyu fullblood and F1 products winning countless awards at Brisbane and Sydney Show branded beef contests over the past five or six years. Most of the product is fed 400+ days at Geoff Willett's Maydan specialist Wagyu feedlot near Warwick.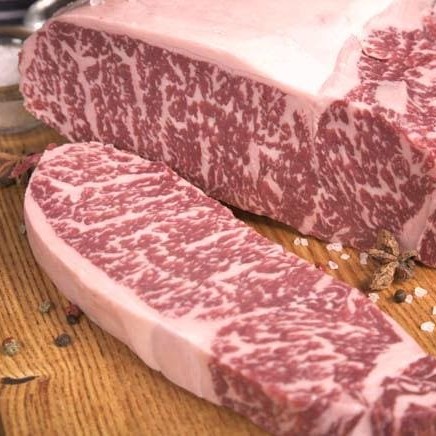 Beef Central likes the Special Gift Box (pictured above) including eight individually vacuum-packed Red Label sirloin steaks (fullblood Wagyu cattle, marbling score 7-8s), plus a 1.5kg bolar blade roast ($260); and the pack of four Red label sirloins, attractively-packaged, for $120.
For online orders, go to www.bestwagyu .com
BBQ lover's gift set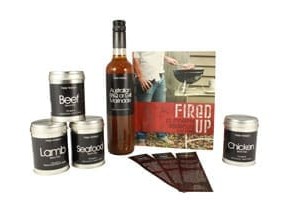 Try a tasty range of Peter Watson BBQ essentials and the no-nonsense BBQ cook book 'Fired Up'. The set includes four shaker spice tins for Lamb, Chicken, Beef and Seafood and a Peter Watson BBQ and grilling marinade.
Fired up offers 100 no-nonsense recipes to cover all of your barbecuing needs. With a mouth watering selection of grilling and hotplating fare,beautiful photography and a distinctive modern design, Fired up will inspire every reader to grab the tongs and head out to the barbie.
No BBQ is complete without the perfect rub, seasoning or marinade and Peter Watson is famous for creating mouth watering recipes.
Included is Fired Up by Ross Dobson (221 pages); Peter Watson Chicken spice rub 100g; Peter Watson Beef spice rub 100g; Peter Watson Lamb spice rub 100g; Peter Watson Vegetable spice rub 100g; Peter Watson Australian BBQ or Grill marinade 500ml.
Available for $119 through red balloon
A cut above the rest
I.O. Shen kitchen knives have a legendary reputation around the world for both design and manufacture.
Hand-forged in Japan by steelsmiths who in previous millennia crafted swords for the Samurai, the I.O. Shen blades are much prized by leading chefs.
The telltale wavy-effect on the blade's surface demonstrates the countless folds the craftsmen make when forging the steel: one of the secrets to retaining an edge far longer than a cheaper kitchen knife.
The harder the stainless steel, the longer it retains a razor sharp edge, but hard stainless can be brittle. I.O. Shen's solution is to wrap two reinforced layers of softer, shock-absorbing Rockwell 10° steel around the core of ultra-hard Rockwell 62°.
Beautifully balanced in the hand, regardless of whether you are using a butcher's cleaver or a small fruit paring knife, and crafted to last a lifetime.
Beef Central recommends the classic Chef's Knife (F-3028D) for $119, or the professional Boning Knife (K-005DN) for $129.
Available online or in stores through Total Knife Care
Carnivore pride
Sometimes its best to say it with a t-shirt. If you can't find something suitable at your local shopping centre, the anti-vegetarian society has a range of options that allow meat eaters to show their carnivore pride for all to see. Check out the range at Uncle Frog's Gifts and Apparel
Tool for the serious tongmaster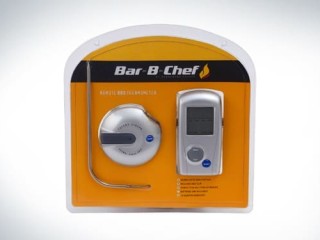 Bar-B-Chef Remote Thermometer is a simple way to cook your meal to perfection. Just set the thermometer to you meat type and how you like it cooked, place and wait for a delicious meal, just the way you like it.
No more standing around the BBQ wondering if you food is cooked or lifting the hood to check the temperature.
Bar-B-Chef Remote Thermometer takes the guess work out of cooking on the BBQ, while you can enjoy yours guests and the receiver has a belt clip for easy use and a range of up to 30 metres from your BBQ.
A tool for serious barbequers, $59.95 from Barbecues Galore
Beef and beer masterclass
The unparalleled match of beef and beer comes together in this two hour cooking class offered through Red Balloon. The class includes both demonstration and hands-on aspects to encourage confidence in the kitchen.
Participants engage in hands on cooking in the kitchen for one hour, working wih Grass fed Beef Fillet, Beef Ribs, Pork Ribs and Coffee Crusted Prime Rib. They also taste six different Australian craft beers while eating the beef that they have cooked in the second hour.
The cost includes a goody bag that contains recipes, an apron, Beer Tasting Notes and vouchers to MUMU Grill and Coogee Café After Dark in Sydney.
Courses are priced at $110 perperson – Go to Red Balloon for details
A million acre masterpiece
Authentically Australian, Fiona Lake's unique coffee-table books are enjoyed by every age and people from all walks of life.
These books are especially appreciated by people who are hard to buy gifts for.
'Life as an Australian Horseman' and 'A Million Acre Masterpiece' are unique coffee-table style books featuring Australian outback cattle stations, the largest cattle stations in the world. You simply will not find anything else like them, anywhere, because nothing similar has ever been published.
These books feature nearly 500 photos of life on the world's largest cattle stations. A Million Acre Masterpiece' has sold out twice, but due to popular demand reprinted copies are now available. The sequel 'Life as an Australian Horseman' is also a best seller.
Visit Fiona's website here
Golden grill
What do you give the Barbecue lover who has money to burn? Try BeefEater Barbecue's Signature Series 6 SL4000, the world's first fully functional gold barbecue.
The ultimate in back yard 'bling', the entire unit is individually plated by 24 carat gold, apart from the cooking surfaces.
It boasts a six burner barbecue and wok burner, quartz start ignition, warming rack, roasting hood, high out-put burners and vapouriser grid.
The glittering grill must also rank as the world's most expensive barbecue, with a price tag of just over $165,000.
A BeefEater Barbecues spokesman told the media during the Sydney Home Show earlier this year that the company only made the barbecue to see how much "opulence, price and features" it could fit into one product.
Check it out at BeefEater Barbecues, but you might want to get your bank manager's permission first.